About Us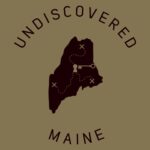 Undiscovered Maine was founded in 2012 by Dr. Nory Jones as a University of Maine Business School student research project with the goal of increasing tourism and economic development within underrepresented areas of Maine, enabling students to have a positive impact on communities in Maine through our web portal. We support undiscovered regions in Maine by developing a strong social media presence and fostering relationships with local businesses.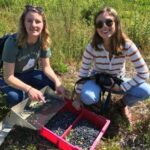 Our mission is to provide valuable educational opportunities for students to learn web and social media strategies as well as organizational, management and marketing skills to help small businesses in under-served areas of Maine.
The project is ongoing, and we are always adding more activities and places. Follow our journey as we highlight our incredible local communities and small businesses!
Our Team
Caitlyn Beaulieu

Caitlyn is a senior business management major with a minor in sociology and a concentration in MIS. Her favorite things to do include playing with her two cats, reading, and spending time outdoors. She has been a member of the Undiscovered Maine team since February 2019.

Jenny Dean

Jenny is a third-year finance student with a minor in Spanish. She loves hunting, snowmobiling, and four wheeling in Maine. Jenny also enjoys playing guitar and being a part of UMaine dance!

Aubrey Duplissie

Aubrey is in her third year, majoring in marketing with a minor in economics. She loves to spend time outside, whether that is going on a hike, camping or exploring a new place. She also enjoys listening to music and being around her friends in her spare time.

Harry Truman Jones

The Best Boy. Former president. Harry is an "Aussie-Doodle" (Australian Shepherd- Poodle mix) our MBS Corps therapy dog, but loves to meet everyone. He is a wonderful ambassador on our trade mission trips.

Dr. Nory Jones

Dr. Jones is the faculty adviser and chief cheerleader to the Undiscovered Maine project. Maine: "the way life should be", take the road less traveled, explore Maine! We started this project in 2012 and I am lucky to work with some of the best students on the planet! Everyone shares a common mission and vision to help small businesses in Maine.

207-581-1995

Kyle Lee

Kyle is a second-year Accounting student who enjoys getting outdoors for all sorts of activities including, but not limited to: yoga, sports, meditation, walks, and long hikes with friends. He prefers tea over coffee, but normally gets his intake of caffeine from the local Aroma Joes just down the street from campus.

Sam Mills

Sam is a junior studying English and Communications. He also runs cross country and track for the university. Sam's favorite activities around Maine include exploring trails, spending time along the rocky coast, and enjoying all the blueberry themed sweets the state has to offer.

Kian Murray

Kian is a third-year Marketing and Psychology major. He loves to spend his free time hiking, skiing, and being out on the lake. His favorite Maine activities include going to the Fryeburg Fair and white water rafting in the Forks

Victoria Roman

Victoria is a senior finance major. She loves exploring the outdoors. Her favorite things to do include spending time with her family and friends, painting, skiing, and swimming.
Contact info: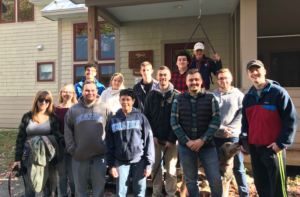 Team Archive
We have had some of the best people on the planet on our Undiscovered Maine team.  Here are a few pictures of our wonderful team over the years.