Research
Research has shown that women's representation and advancement in academic STEM positions are affected by external factors that are unrelated to their ability, interest, and technical skills, such as:
Organizational constraints of academic institutions;
Differential effects of work and family demands;
Implicit and explicit bias; and
Underrepresentation of women in academic leadership and decision making positions.
As part of the Rising Tide effort, ADVANCE program goals, initiatives, and activities have been studied to expand the knowledge and literature base relative to women faculty in STEM and SBS fields. These studies have connected researchers in higher education, psychology, sociology, business, and women's studies to create a multi-faceted understanding of the contexts and cultures that facilitate or impede the recruitment, retention, and advancement of women faculty at UMaine.
Research conducted by Rising Tide Center researcher Amy Blackstone and ADVANCE Co-PI Susan Gardner is featured in this 2014 book in a chapter on faculty incivility→
NSF 09-504 Social Science Study (PDF)
Faculty Satisfaction at the University of Maine – As part of the NSF Rising Tide initiative, the ADVANCE Social Science research team conducted comprehensive faculty surveys during the 2010-2011 and 2014-2015 academic years. The studies solicited responses regarding a number of topics that impact faculty satisfaction and retention, including hiring practices, promotion and tenure processes, and the availability of resources. The follow up survey (linked below), has identified improvements which may be attributed to Rising Tide initiatives implemented at UMaine. The reports can be viewed or downloaded by clicking the links below.
Comparative Study of Gender Differences in Perceptions of Faculty Work-Life 2011 & 2015 (PDF)
Survey of Faculty Job Satisfaction 2011 (PDF)
Job Satisfaction in STEM/SBS – In a continuing effort to identify the factors that affect faculty satisfaction, in 2013 the ADVANCE Social Science team developed and distributed an on-line survey to faculty in the STEM (science, technology, engineering, mathematics) and social-behavioral science (SBS) academic units at UMaine. The survey, which garnered a 51% response rate, focused on two new areas (promotion to full professor and the recruitment of diverse pools of faculty members in searches), as well as addressing job satisfaction, intention to pursue promotion to full professor, and items related to personal and emotional well-being.  Read the findings using the link below.
Job Satisfaction Survey of Faculty in the Sciences 2013 (PDF)
Assessing Departmental Climate at the University of Maine – In March 2012 a survey was distributed to 23 departments and schools at the University of Maine, focusing on those in STEM (science, technology, engineering, and mathematics) and SBS (social‐behavioral science) fields. The link to the online survey, which included 26 questions related to departmental climate, was sent to all faculty and staff in each of these 23 units (N=490).
Climate was defined as: "The atmosphere or ambience of an organization as perceived by its members. An organization's climate is reflected in its structures, policies, and practices; the demographics of its membership; the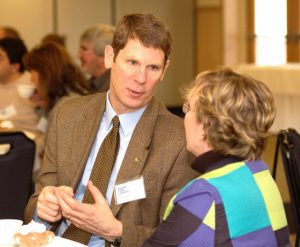 attitudes and values of its members and leaders; and the quality of personal interactions" (University of Wisconsin Committee on Women in the University's Work Group on Climate, 2002).  Our survey garnered an average response rate of 53.1% from faculty and staff in the targeted units.
In their open‐ended responses to questions about the attributes that made their departments' climate positive and/or negative, respondents from departments rated most positively emphasized how (a) respect and (b) collegiality were a common part of their climate, whereas individuals in the departments rated most negatively emphasized (a) uneven workloads, (b) divisions and tensions in the department, and (c) the negative role played by the department chair or director.
The following report details the survey results, and serves as the basis for broader discussion of issues relevant to retention including faculty satisfaction and departmental barriers to faculty achievement.
A Report on Departmental Climate in the Sciences at the University of Maine (PDF)
Achieving the Rank of Professor – Faculty at the rank of professor or "full professor" most often represent an advanced level of expertise in their field, and therefore enjoy the prestige, influence, and higher salaries afforded to scholarly authorities. Yet gender disparities at the rank of professor persist nationally, and at the University of Maine, where just 23% of all full professors are women. Researchers have observed that at 4-year colleges nationwide, women remain at the level of associate professor for extended periods, often taking up to 24% longer than men to attain the rank of professor.
While much has been written about the process of promotion from assistant to associate professor, few studies have documented the experiences of faculty seeking promotion to "full." The report below details the findings of a 2011 study at the University of Maine, and provides unique insights into the process of seeking promotion to full professor on our campus. Results support broad ADVANCE initiatives that seek to clarify promotion and tenure guidelines, to ensure consistent and fair review of candidates, and to provide mentoring for faculty throughout the academic pipeline.
A Report on the Experiences in the Process of Promotion to Full Professor (PDF)
Other Relevant Studies:
Women in STEM Student Experiences – Gender equity, or a perceived lack of equity, impacts students and the classroom climate as well as relationships with female faculty. Consider the findings of this study featuring insights from undergraduate students in STEM disciplines at UMaine.
Perspectives from Women Undergraduate Students in STEM Disciplines at UMaine (PDF)
Salary Equity at UMaine – One of the most persistent themes in the faculty compensation literature is the question of whether male and female faculty members on average receive salaries that are comparable to each other after taking into account personal and work-related factors that are thought to have an effect on their pay. Studies conducted at the national level have shown that female faculty members are paid less than male faculty with comparable characteristics such as educational attainment, academic field/discipline, and years of experience.
The focus of an internal salary equity study at UMaine was to determine whether female faculty members, on average, are paid significantly less than comparable male faculty members, using data from the 2011-2012 academic year. Findings revealed that although male faculty on average earned approximately 21% more than female faculty in AY 2011-2012, almost all of the total wage gap could be attributed to differences in the faculty member's rank, years of experience, departmental affiliation, and time in rank.
Internal Salary Equity Study for the University of Maine for the Academic Year 2011-2012