Transforming Engineering Education at UMaine
We are making excellent progress with construction of the Ferland Engineering Education and Design Center that, in addition to housing the Department of Mechanical Engineering, will provide a state-of-the-art facility for transforming engineering education at UMaine. Naming Ceremony, Groundbreaking Event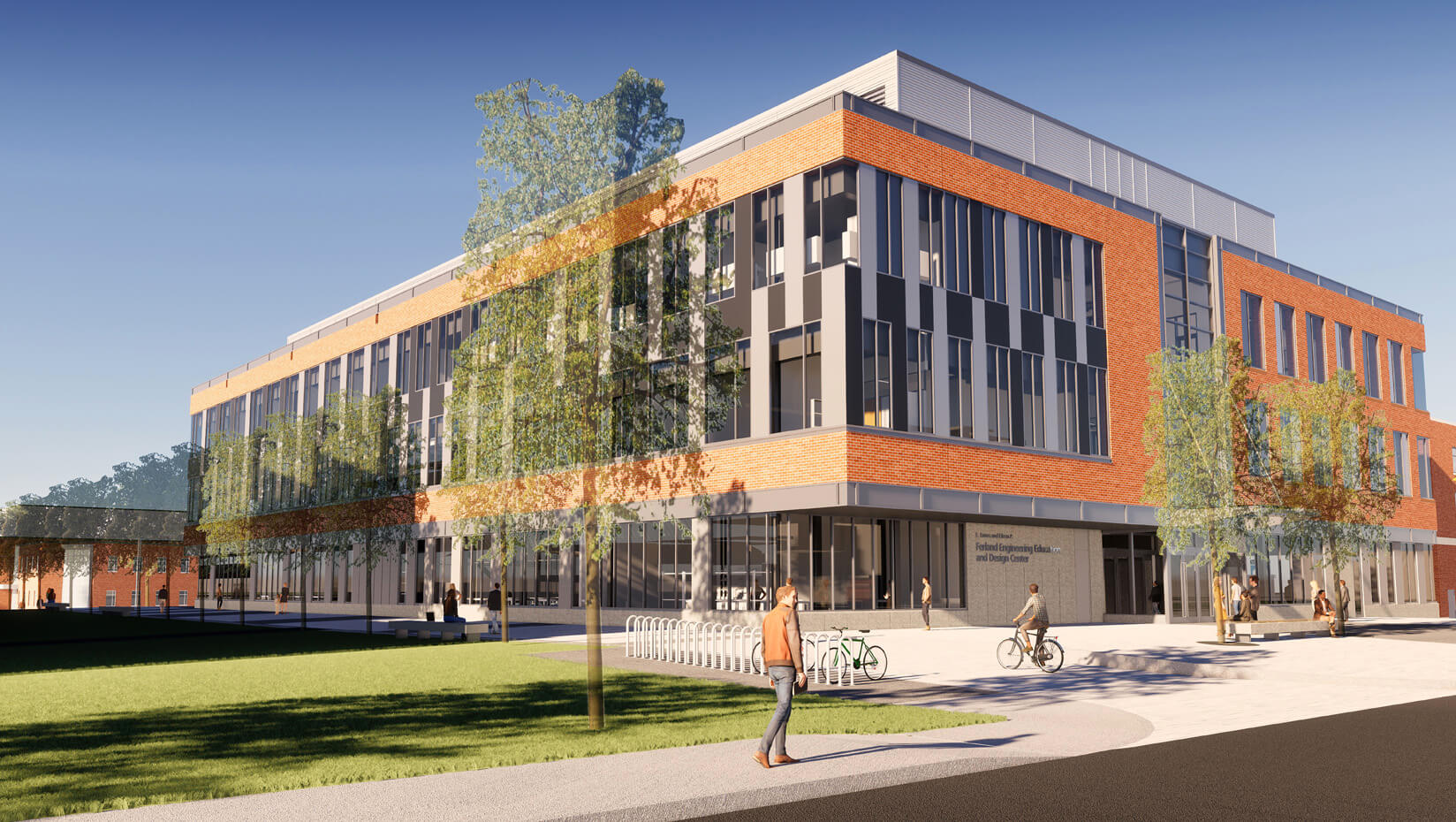 Announcing New Composites Certificate Program
We are pleased to announce the new Certificate in Composite Materials and Structures program that is aimed to expand the educational opportunities for both undergraduate and graduate students as well as non-degree seeking professionals.  The program requires completion of 12 credits (4 courses) from the list of available courses. Learn More: Undergraduate Certificate, Graduate Certificate
Celebrating Faculty Achievements
Advancing Materials Science and Engineering

Dr. Mohsen Shahinpoor is the editor and the most contributing author of a new textbook entitled Fundamentals of Smart Materials published by the Royal Society of Chemistry. Prof. Shahinpoor was also elected Fellow of International Association of Advanced Materials for "Advancement of Materials to Global Excellence". His outstanding record of accomplishments includes a Fellow status in five international organizations.
Designing Novel Energy-Storage Materials

Through a recent grant from the U.S. Department of Energy, Dr.Yingchao Yang will team up with Dr. Liping Yu in Physics to predict and synthesize a new type of layered 2D Multi-Principal Element Materials and explore their use as flexible electrodes in next-generation batteries and supercapacitors. Read More
Promoting Excellence

Dr. Andy Goupee was recently promoted to Associate Professor with tenure. We congratulate him for his continued success and achievements.
Extracting Wind Energy Offshore
Dr. Rich Kimball and Dr. Andy Goupee are Co-PIs on two recently awarded ARPA-E projects in partnership with researchers at the Advanced Structures and Composites Center.

The ME Ultra-light Concrete Floating Offshore Wind Turbine project will use a NASA-developed Response Mitigation Technology originally developed to reduce vibrations in rockets, whereas the FOCAL Experimental Program in collaboration with NREL seeks to generate the first public floating offshore wind turbine scale-model dataset to include advanced turbine controls, floating hull load mitigation technology, and hull flexibility.  Read More
Lending a Helping Hand in Fight Against COVID-19
Our students, Alex Watson and Adeeb Alam, under the guidance of Dr. Bashir Khoda, were able to use the 3D printing facilities in Crosby Lab to fabricate face shields for use by some of the local Police and Fire Departments.  
Taking a Virtual Tour of Our Labs

Join the UMaine College of Engineering Dean, Dana Humphrey, as he takes you for a close-up tour of our major laboratory facilities on campus, including the Advanced Manufacturing Center, Advanced Structures and Composites Center, Process Development Center, Engineering Science Research Building, and Crosby Lab. Go for a tour!
Hosting ASME CEO

Tom Costabile, Executive Director and CEO of ASME along with Valentina Alayon, Strategic Projects Specialist of ASME recently visited UMaine to speak with our students and faculty about opportunities within ASME. They also saw the world's largest polymer 3D printer at the Advanced Structures and Composites Center, learned about our metal additive manufacturing at AMC, and spoke with our seniors working on their capstone projects.
Welcoming FIRST Director
We are delighted to welcome Dr. Sharmila Mukhopadhyay to UMaine and mechanical engineering. In addition to a professor of mechanical engineering, Dr. Mukhopadhyay holds the position of Director of the Frontier Institute for Research in Sensor Technologies (FIRST) at UMaine. Based on both national and international reputation for her research and scholarly contributions in the area of materials science and engineering, Dr. Mukhopadhyay has been recognized as a Jefferson Science Fellow by the National Academies and a Fellow of the American Ceramic Society. Read Profile
Inaugurating MEE MS Program – Accelerated Track
Undergraduate engineering and engineering physics students can now choose a new pathway toward earning a master's degree in mechanical engineering starting in their senior year. Qualified students can complete up to three graduate-level courses that can fulfill both undergraduate and graduate degree requirements. Both thesis and non-thesis options are available. Program in Detail and Application
Studying Abroad in Valencia!

Nine mechanical engineering students are spending their Fall semester in Valencia. Through a partnership with University Studies Abroad Consortium, mechanical engineering students are now able to complete their fall-semester sophomore year at Valencia Polytechnic (Universidad Politécnica de Valéncia) in Spain while staying on a 4-year graduation plan. Read More
Showcasing Capstone Projects
Mechanical engineering seniors showcased their capstone projects at the annual MEE Capstone Open House. With emphasis on design validation through prototype development and testing, our students boost their engineering education and career preparedness. More…

Celebrating Student Achievements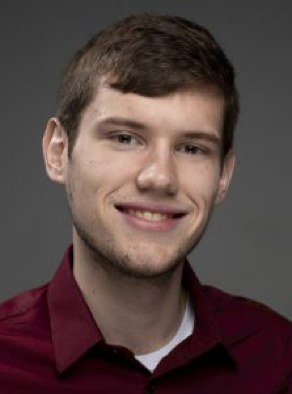 Eben Lenfest, of Mechanical Engineering, has been named the Outstanding Graduating Student in the College of Engineering. In addition to his major, he is completing minors in robotics and ocean and marine engineering. With deep interest in wind energy, Eben will begin his graduate studies in mechanical engineering this fall and will spend his summers at the U.S. Department of Energy National Wind Technology Center in Colorado. A full Q&A with Eben is online.
Maxwell Burtis, a mechanical engineering student entrepreneur, won both the first-place prize of $5,000 and the $10,000 Innovations Prize at the recent UMaine Business Challenge with his company Ferda Farms LLC, an aquaculture company using innovation to farm oysters in Maine. Other members of his team include Chris Burtis, Sam Dorval and Max Friedman. Read more about it here. 
Anthony Verzoni, a mechanical engineering graduate student, received the Advanced Structures and Composites Center Award at the 2019 UMaine Student Symposium for his research on Origami-Inspired Shelters.