Welcoming Two New Faculty

Dr. Bashir Khoda
Assistant Professor
Ph.D., Industrial and Systems Engineering, University at Buffalo
Research Interests: Bio-Inspired Additive Manufacturing of Functionalized Lattice Composites; Digital Manufacturing; Additive Manufacturing; CAD/CAM/CAE
Dr. Aaron Joy
Visiting Assistant Professor
Ph.D., Mechanical Engineering, University of Kansas
Research Interests: Classical and Non-Classical Continuum Mechanics; Computational Mathematics; Fluid-Solid Interaction; and Modeling of Energetic Materials
Celebrating Student and Faculty Achievements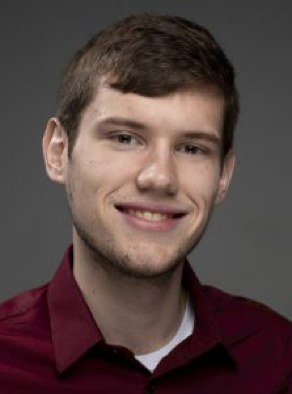 Eben Lenfest, of Mechanical Engineering, has been named the Outstanding Graduating Student in the College of Engineering. In addition to his major, he is completing minors in robotics and ocean and marine engineering. With deep interest in wind energy, Eben will begin his graduate studies in mechanical engineering this fall and will spend his summers at the U.S. Department of Energy National Wind Technology Center in Colorado. A full Q&A with Eben is online.
Maxwell Burtis, a mechanical engineering student entrepreneur, won both the first-place prize of $5,000 and the $10,000 Innovations Prize at the recent UMaine Business Challenge with his company Ferda Farms LLC, an aquaculture company using innovation to farm oysters in Maine. Other members of his team include Chris Burtis, Sam Dorval and Max Friedman. Read more about it here. 
Meet MSGC Undergraduate Summer Fellows
Through individual grants from Maine Space Grant Consortium, Angel Loredo, Hua Lin, and Jacob Girgi will perform research this summer with their MEE faculty mentors:
Angel Loredo, "Determining the Mechanical Properties of Sintered Lunar Regolith from Concentrated Sunlight," advised by Dr. Justin Lapp.
Hua Lin, "Silicon-Carbide Nanowires and Thin Films for Sensing Strain and Pressure in Harsh Environments," advised by Dr. Sheila Edalatpour.
Jacob Girgi, "Design and Fabrication of a Lower-limb Biofeedback Device," advised by Dr. Babak Hejrati.
At a recent Bryand Awards Banquet in the College of Engineering at UMaine, Serge Maalouf, Geng Biao, and Dr. Andy Goupee received awards for outstanding graduate teaching assistant, outstanding graduate research assistant, and early career teaching, respectively.
Dr. Andy Goupee also recently received an award from NSF to engage in
research aimed at developing improved controls strategies that can aid in reducing the cost of energy for floating offshore wind farms. The primary purpose of wind turbine controls is for regulating power production as the wind environment changes. The project is expected to yield several important benefits, including improvements to publicly available floating wind turbine farm simulation tools and models that are used by numerous researchers in the U.S. and around the world.