Open Faculty Position: Presidential Professor in Ocean Engineering and Energy
Candidates applying for this position must be research leaders with an established portfolio that includes a strong record of funding and scholarly publications, and evidence of or potential for teaching excellence. They must also demonstrate an ability to secure and direct large research projects focused on emerging offshore energy and other ocean technologies while leading a team of graduate students and early to mid-career engineers and scientists. Full Description; Submit an Application
Celebrating Student Achievements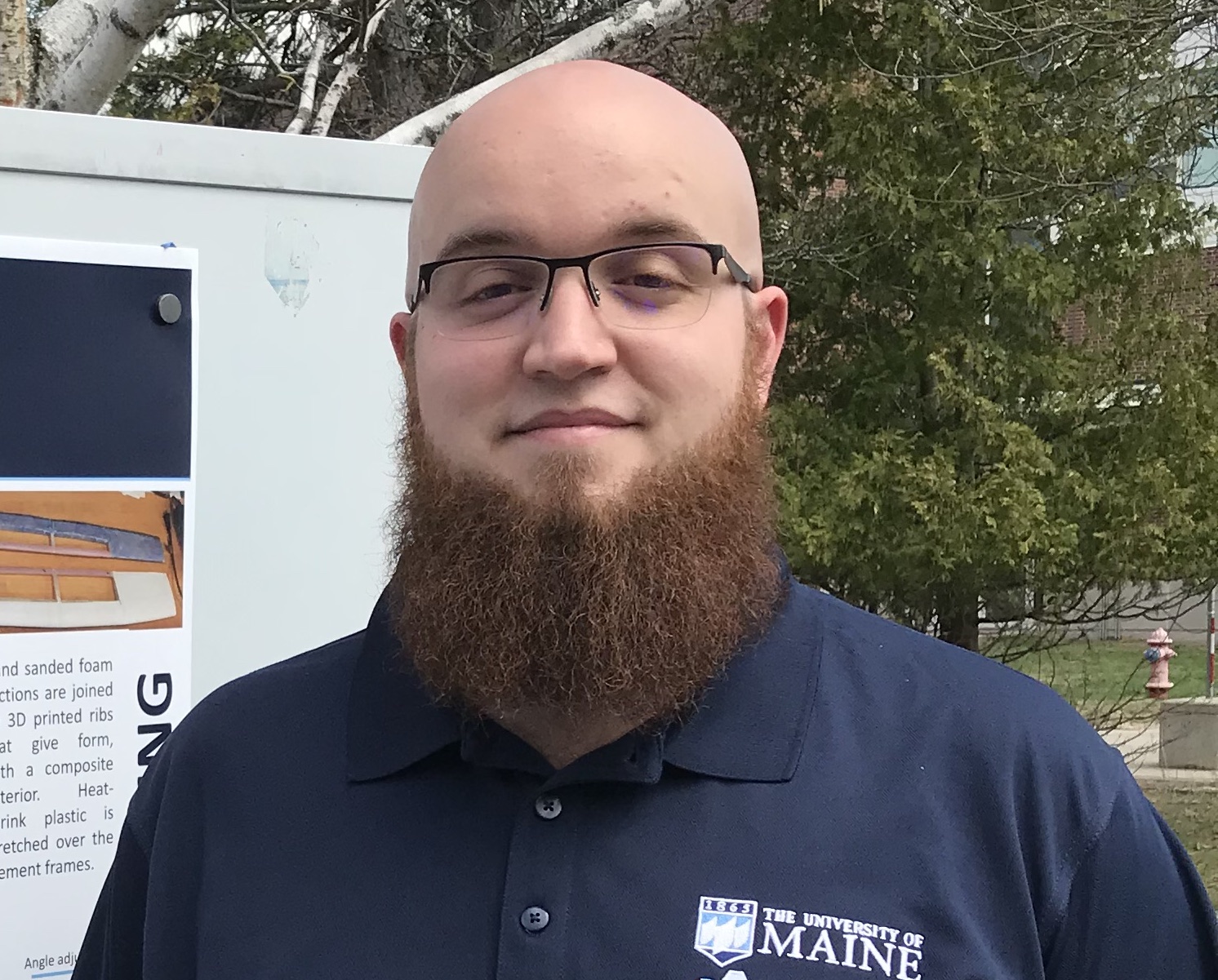 Matthew Ireland, a Mechanical Engineering senior and president of the 3D Printing Club, is the recipient of the 2018 J. Morris Weinberg Student Innovation Award. The award recognizes outstanding students who exhibit exceptional skills of innovation, enterprise and creativity in a multidisciplinary environment.
M
ore than 1,300 undergraduate and graduate students presented their work during the third annual University of Maine Student Symposium. Hannah Allen, a graduate student in Mechanical Engineering received the top award in the Engineering and Information Sciences category for presentation of her research on Testing and Validation of Emerging Hull Technologies for Floating Offshore Wind Turbines. Hannah is conducting her research at the Advanced Structures and Composites Center under the guidance of Dr. Andrew Goupee and Dr. Anthony Viselli.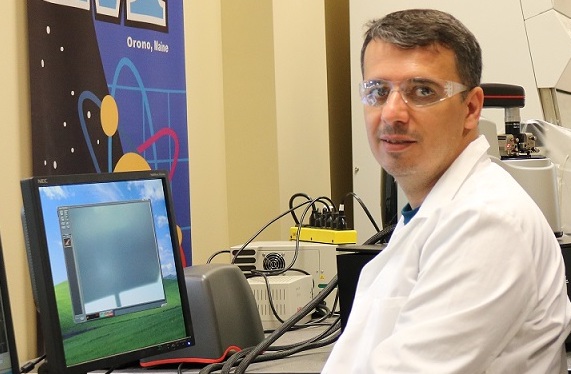 Ehsan Tabatabaie, a PhD student in Mechanical Engineering, has received a Susan J. Hunter Teaching Fellowship. As part of his research, Ehsan is exploring the application of ionic polymer metal composite (IPMC) materials for developing smart multifunctional actuators/sensors. He is performing experiments with IPMCs for generation of haptic feedback and tactile sensing that are critical in robotic surgery. Ehsan's research is directed by Prof. Mohsen Shahinpoor.  
Weili Jiang, a PhD student in Mechanical Engineering, has received a Janet Waldron Doctoral Research Fellowship. Weili's research is aimed at utilizing a high performance, three-dimensional continuum mechanics based fluid-structure interaction model to systematically examine and quantify the effects of inner layer geometry and tissue properties of vocal fold on phonation. Her research advisor is Dr. Xudong Zheng.
Celebrating Faculty and Staff Achievements
Dr. Andy Goupee was recently recognized with a Faculty Excellence Award presented by UMaine Alumni Association. The award recognizes the faculty who have demonstrated considerable accomplishments in the areas of teaching, research, and service. Read More
Dr. Goupee also recently received an award from NSF to engage in
research aimed at developing improved controls strategies that can aid in reducing the cost of energy for floating offshore wind farms. The primary purpose of wind turbine controls is for regulating power production as the wind environment changes. The project is expected to yield several important benefits, including improvements to publicly available floating wind turbine farm simulation tools and models that are used by numerous researchers in the U.S. and around the world.
Dr. Sheila Edalatpour and Dr. Carl Tripp have received a $350,000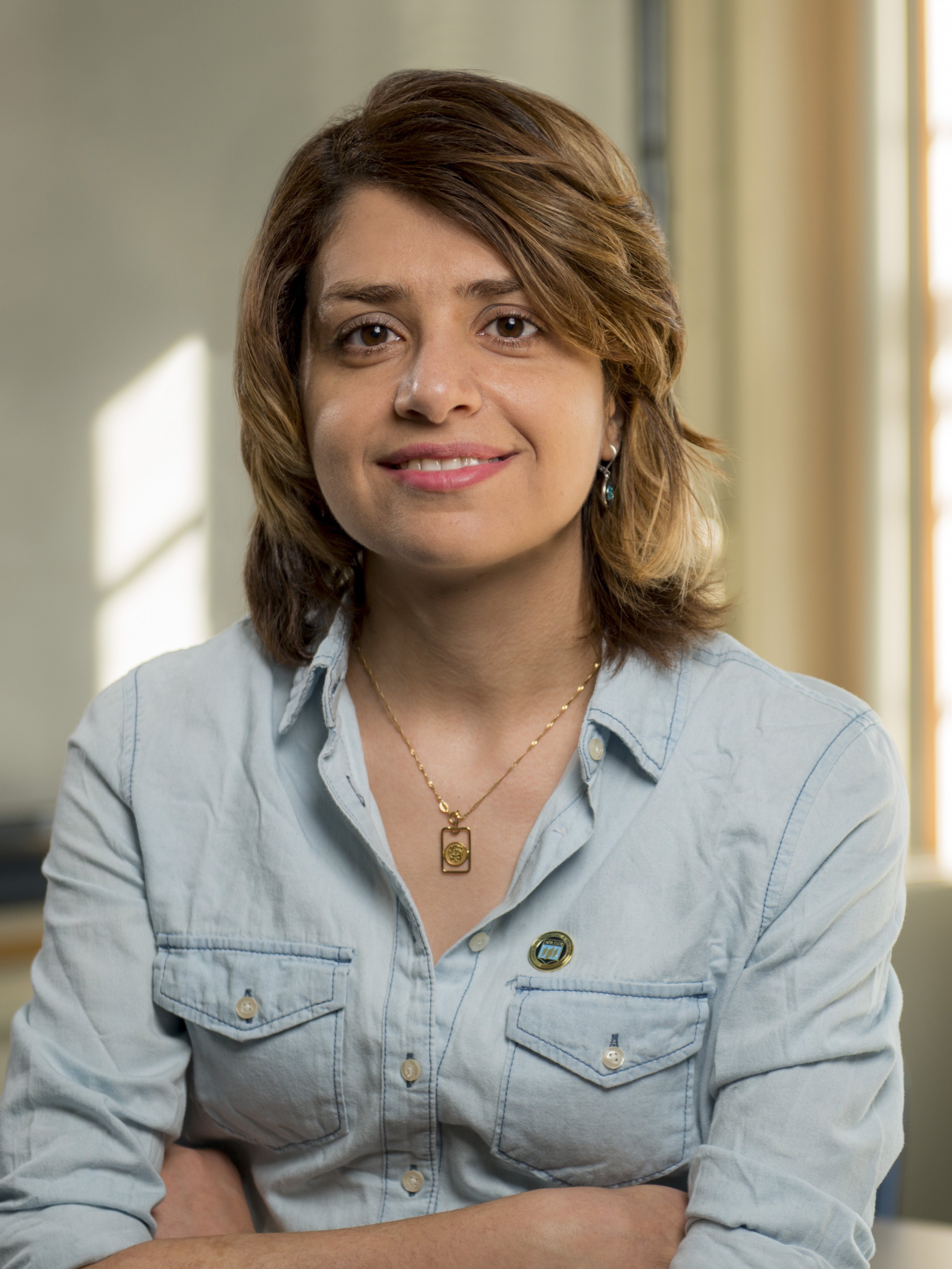 grant from NSF to test the hypothesis that the spectrum of near-field thermal radiation can be tuned using man-made materials that are engineered at the sub-wavelength scale. The research is expected to contribute to the advancement of knowledge and technology in the field of nanoscale radiative heat transfer in several ways. It will provide physical insight into the mechanisms of near-field thermal emission by man-made materials, and it will help to establish theoretical models that accelerate design and discovery of materials with novel radiative properties.
Dr. Qian Xue has been awarded $400,000 from NIH for "Development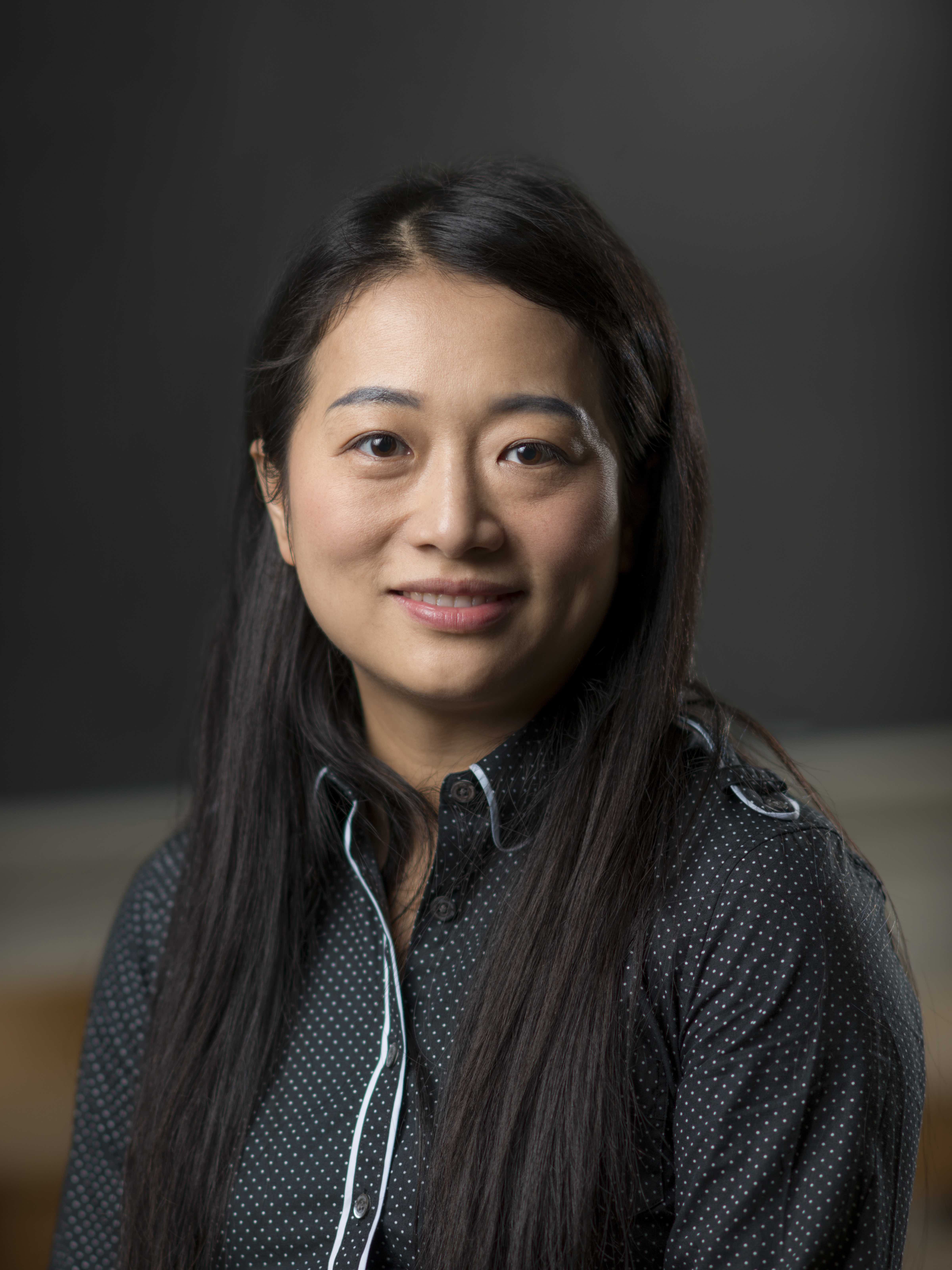 of an Accurate and Real-Time Voice Simulator for Voice Disorders." The award is to support a collaborative research effort between Mechanical Engineering Department at UManie and the National Center for Voice and Speech. The goal is to to develop an innovative high-fidelity computer model for simulating vocal fold vibrations and voice outcomes in various irregular vocal conditions for studying the cause-effect relationship between vocal fold biomechanics and voice outcomes. Read more