Announcing New Graduate Concentrations
We are pleased to announce the creation of new graduate concentrations in Aerospace, Offshore Wind Energy, Robotics-Mechatronics, and Smart Manufacturing. These concentrations are designed to provide MS and PhD students in mechanical engineering an opportunity to gain more knowledge in each specific area and broaden their future career options. Program Description, Application 
Welcoming New Faculty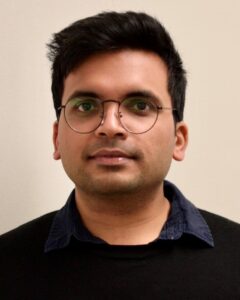 Dr. Amrit Shankar Verma has joined the faculty at UMaine as an Assistant Professor of Mechanical Engineering. Following the completion of his PhD in Marine Technology from the Norwegian University of Science and Technology, Dr. Verma completed his postdoc at the Faculty of Aerospace Engineering, Delft University of Technology in the Netherlands, and then as a Research Scientist at SINTEF Ocean, Norway. His research primarily focuses on offshore wind turbine technology with the goal of making offshore wind technology more reliable, cost-effective, and safer to operate.
Announcing Inaugural Professorship
We are pleased to announce that Dr. Andy Goupee has been appointed as the Donald A. Grant Associate Professor of Mechanical Engineering. Dr. Goupee has an outstanding record of teaching, research, and mentoring in the department. The professorship was created in honor of Department Chair Emeritus Donald A. Grant, who taught at the University of Maine from 1956 to 2020.
Celebrating Our Students' Achievements
As we conclude the 2020-21 academic year, we pause to celebrate the achievements of all of our students who are completing their academic journey with a bright future ahead of them.  Three of our graduating students deserve special recognition for their achievements: Drew Bennett, 2021 UMaine Salutatorian, Matthew Ingram, Outstanding MEE Senior, and Benjamin Steva, Hovey award recipient.
NSF CAREER Award

Through a $520,000 CAREER Award from the National Science Foundation, Dr. Sheila Edalatpour and her team will establish a theoretical framework for modeling radiative heat transfer in quantum materials and in presence of electron tunneling for the first time. They plan to develop experimental techniques to demonstrate quantum size effects on the magnitude and spectrum of thermal radiation. Radiative heat transfer across quantum-sized gaps can play a significant role in thermal management of devices such as transistors and ultra-compact electronics. Read more
"The Faculty Early Career Development (CAREER) Program is a Foundation-wide activity that offers the National Science Foundation's most prestigious awards in support of early-career faculty who have the potential to serve as academic role models in research and education and to lead advances in the mission of their department or organization. " [NSF]
Recognizing Faculty Excellence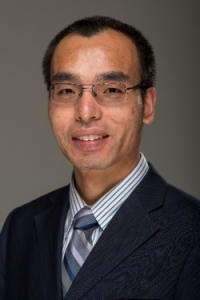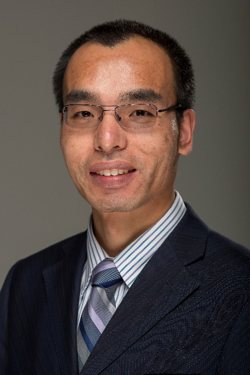 Two mechanical engineering faculty have received recognition from the College of Engineering for their early career excellence. Dr. Babak Hejrati received an Early Career Teaching Award and Dr. Yingchao Yang received an Early Career Research Award. Dr. Hejrati was honored for his innovative and outstanding teaching of undergraduate and graduate courses in the areas of controls and robotics whereas Dr. Yang was honored for his outstanding research and scholarship in the area of nano-materials. 
Transforming Engineering Education at UMaine
We are making excellent progress with construction of the Ferland Engineering Education and Design Center that, in addition to housing the Department of Mechanical Engineering, will provide a state-of-the-art facility for transforming engineering education at UMaine. Naming Ceremony, Topping Off Ceremony, Latest News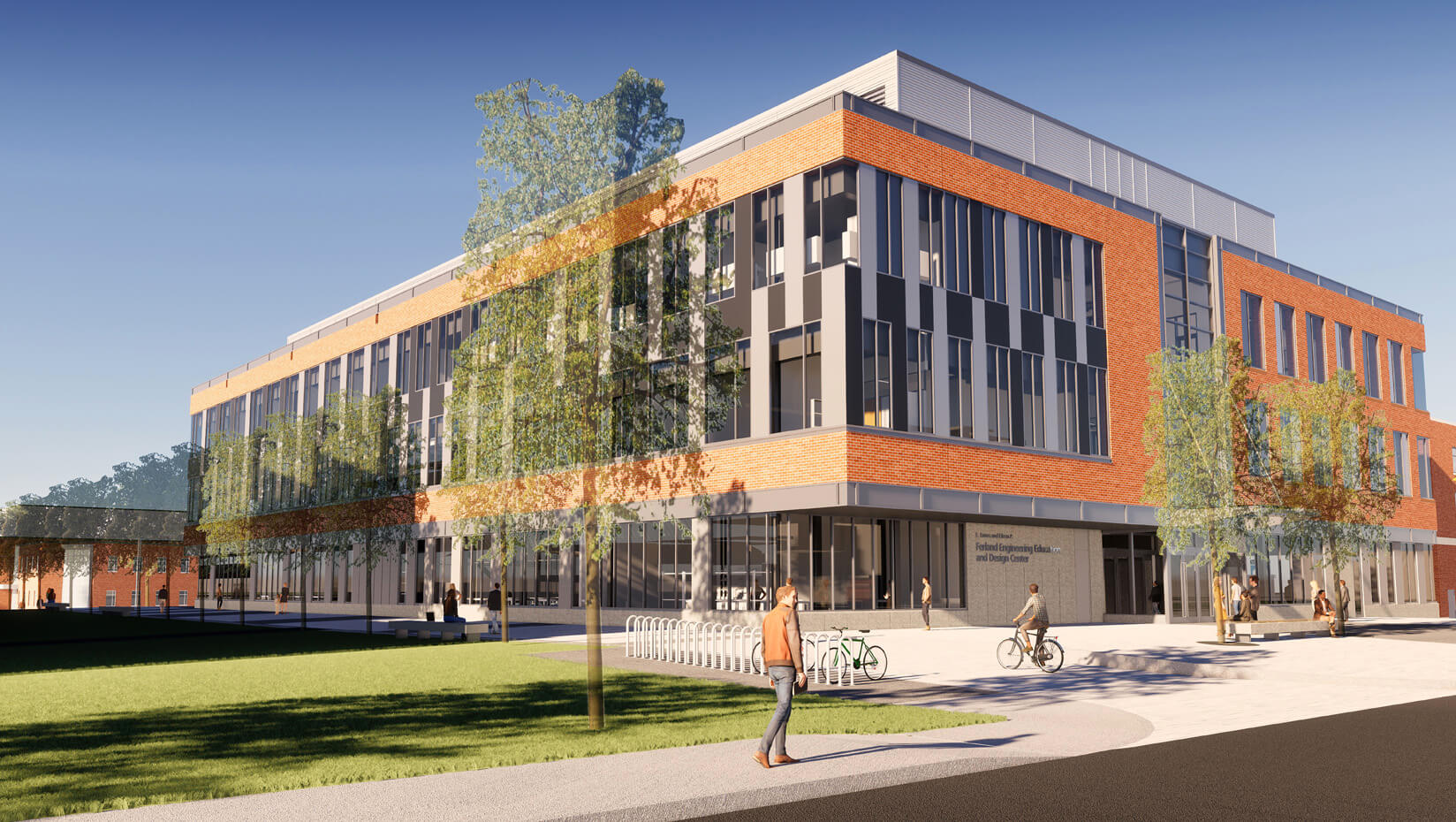 Announcing New Certificate Program
We are pleased to announce the new Certificate in Composite Materials and Structures program that is aimed to expand the educational opportunities for both undergraduate and graduate students as well as non-degree seeking professionals.  The program requires completion of 12 credits (4 courses) from the list of available courses. Learn More: Undergraduate Certificate, Graduate Certificate
Taking a Virtual Tour of Our Labs

Join the UMaine College of Engineering Dean, Dana Humphrey, as he takes you for a close-up tour of our major laboratory facilities on campus, including the Advanced Manufacturing Center, Advanced Structures and Composites Center, Process Development Center, Engineering Science Research Building, and Crosby Lab. Go for a tour!