Inaugurating MEE MS Program – Accelerated Track
Undergraduate engineering and engineering physics students can now choose a new pathway toward earning a master's degree in mechanical engineering starting in their senior year. Qualified students can complete up to three graduate-level courses that can fulfill both undergraduate and graduate degree requirements. Both thesis and non-thesis options are available. Program in Detail and Application
Transforming Engineering Education at UMaine
With a generous $10 million gift from E. James and Eileen P. Ferland, we are taking a giant step toward construction of the Ferland Engineering Education and Design Center that, in addition to housing the Department of Mechanical Engineering, will provide a state-of-the-art facility for transforming engineering education at UMaine. Read More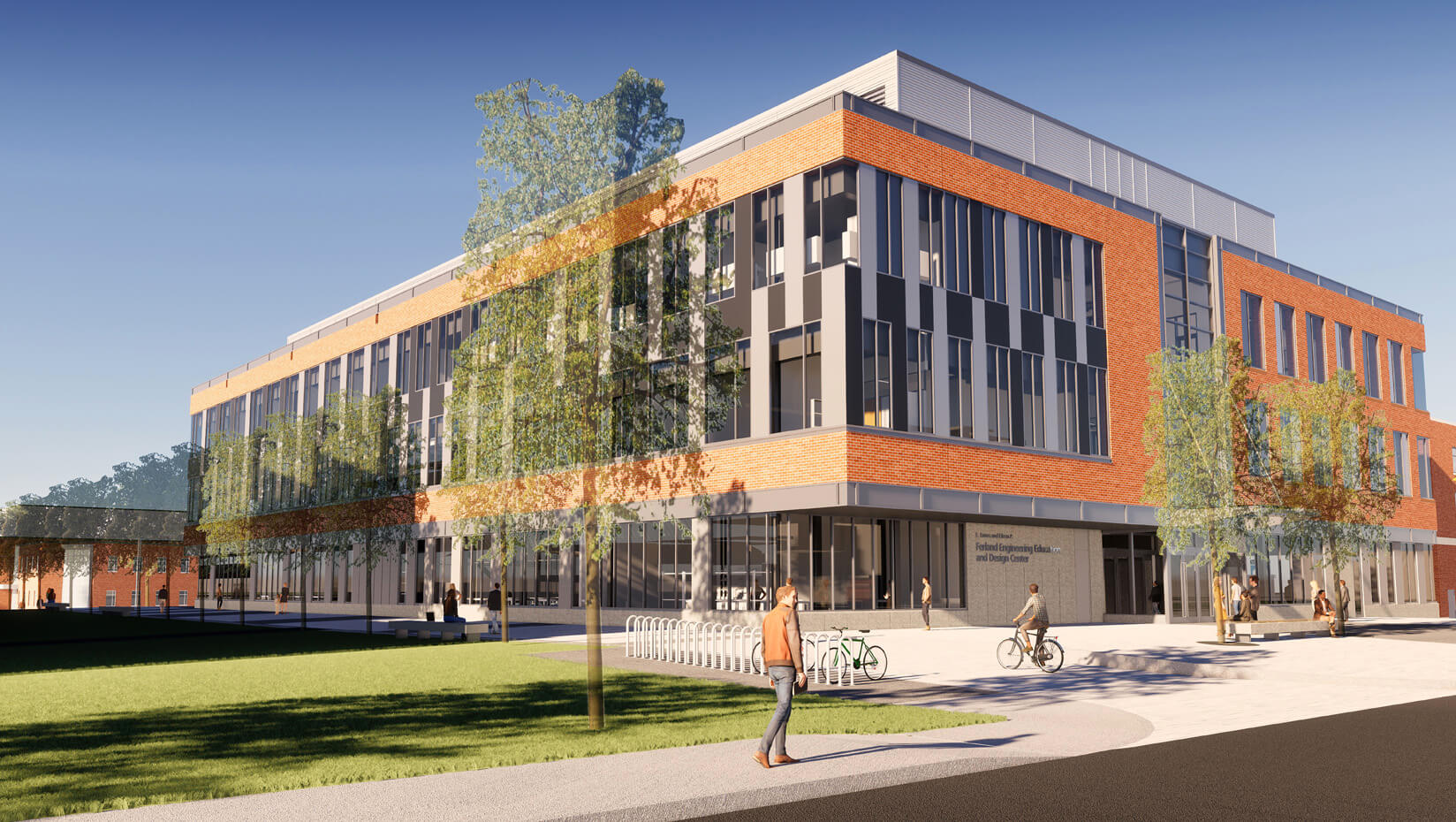 Welcoming a Presidential Professor
We are pleased to welcome Dr. Richard Kimball to mechanical engineering. Dr. Kimball holds the position of Presidential Professor in Ocean Engineering and Energy. Known nationally and internationally for his contributions in the areas of tidal energy and offshore wind, he was a Co-PI on the first offshore wind testing project led by the Advanced Structures and Composites Center at UMaine as well as the development of UMaine W2 Wind-Wave Basin. Read Profile
Studying Abroad in Valencia!

Nine mechanical engineering students are spending their Fall semester in Valencia. Through a partnership with University Studies Abroad Consortium, mechanical engineering students are now able to complete their fall-semester sophomore year at Valencia Polytechnic (Universidad Politécnica de Valéncia) in Spain while staying on a 4-year graduation plan. Read More
Showcasing Capstone Projects
Mechanical engineering seniors showcased their capstone projects at the annual MEE Capstone Open House. With emphasis on design validation through prototype development and testing, our students boost their engineering education and career preparedness. More…

Celebrating Student Achievements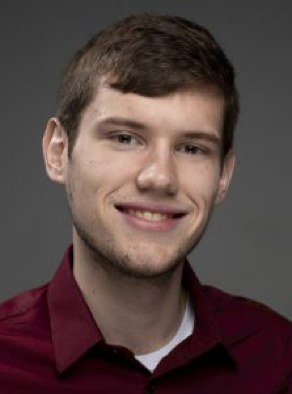 Eben Lenfest, of Mechanical Engineering, has been named the Outstanding Graduating Student in the College of Engineering. In addition to his major, he is completing minors in robotics and ocean and marine engineering. With deep interest in wind energy, Eben will begin his graduate studies in mechanical engineering this fall and will spend his summers at the U.S. Department of Energy National Wind Technology Center in Colorado. A full Q&A with Eben is online.
Maxwell Burtis, a mechanical engineering student entrepreneur, won both the first-place prize of $5,000 and the $10,000 Innovations Prize at the recent UMaine Business Challenge with his company Ferda Farms LLC, an aquaculture company using innovation to farm oysters in Maine. Other members of his team include Chris Burtis, Sam Dorval and Max Friedman. Read more about it here. 
Anthony Verzoni, a mechanical engineering graduate student, received the Advanced Structures and Composites Center Award at the 2019 UMaine Student Symposium for his research on Origami-Inspired Shelters.