Sponsor a Capstone Project
The MEE Capstone faculty solicit proposals from individuals or businesses interested in sponsoring or recommending ideas for year-long capstone projects for our senior Mechanical Engineering Class.
Capstone projects are typically conducted by teams of up to 5 students, and consist of four phases:
Fall Semester (MEE 487 – Capstone Design I)
Client requirement definition and conceptual design
Detailed design
Spring Semester (MEE 488 – Capstone Design II)
Prototype manufacturing and development of operational procedures and manual
Testing and validation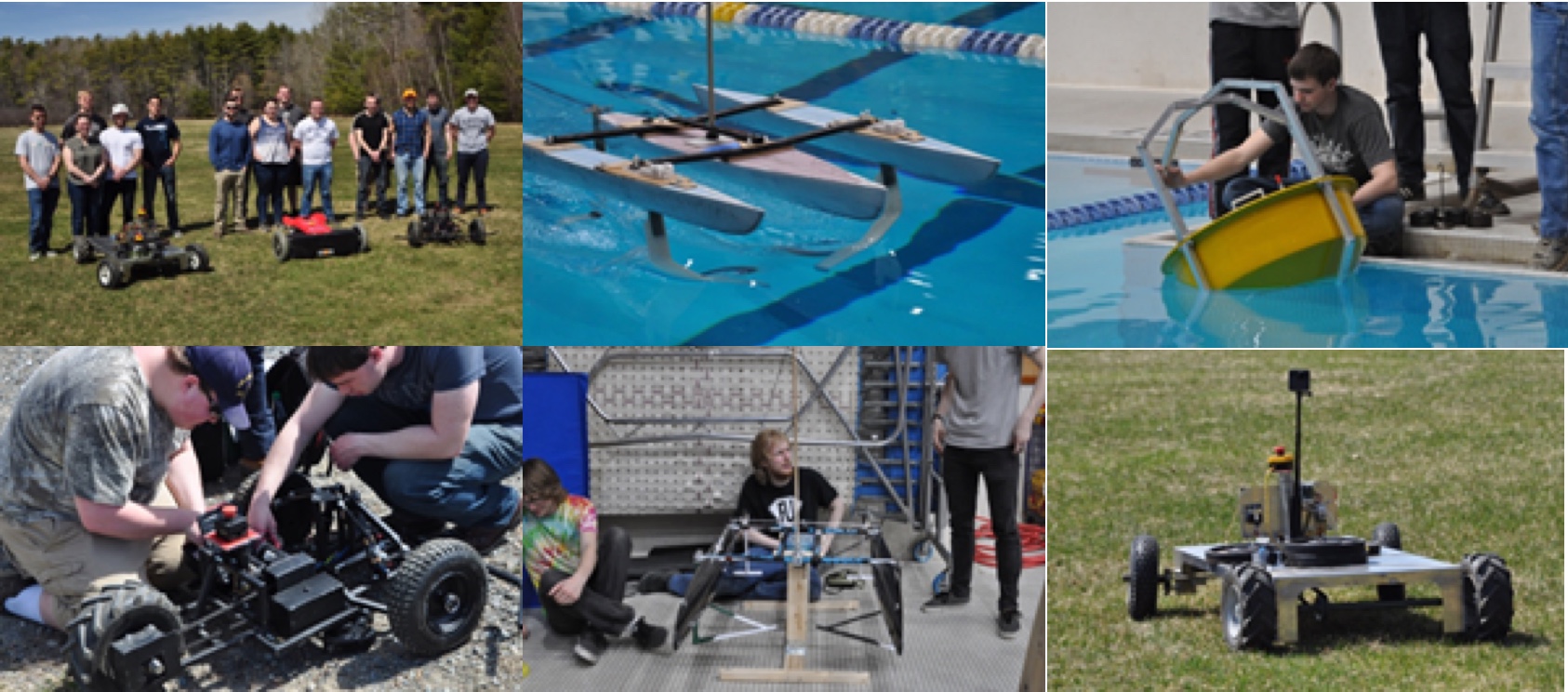 Some examples in past years have included:
Oyster aquaculture instrumentation (buoys and upwellers)
Testing equipment for wind turbines
Curing ovens for materials research
Unmanned aerial and ground vehicles
Hydrofoiling sailing vessels
Expectation is for the sponsor to cover the cost of the materials of the project, to develop the design brief and launch it with our students, and then to follow progress at a minimum twice a semester during the presentations, but ideally be available on a more frequent basis to interact and answer questions and provide feedback.
Proposals should clearly stipulate:
Detailed problem statement
Detailed client (proposer) expectations
Financial and time commitments of proposer
Received proposals will be screened for adequacy towards the educational objectives of the course and, if appropriate, will be presented to the students at the beginning of the course (students self-select from a portfolio of projects).
Note: Projects should permit students to explore the design space and should not prescribe a specific solution.  The project first and foremost is an educational experience, and cannot substitute professional engineering work, with the implicit consideration that a functioning product cannot be guaranteed as a final outcome (students need to be allowed to make mistakes and develop appropriate strategies during the course).
For more information and/or to submit a proposal please contact Dr. Alex Friess (wilhelm.friess@maine.edu, 207-581-2122) or Dr. Justin Lapp (justin.lapp@maine.edu, 207-581-2167).