Bound to Adventure
All-Inclusive Price: $380
Date: August 24-26, 2022
Join Maine Bound as we adventure into the beautiful Northern Maine wilderness along the famous Golden Road. Students will spend 2 nights camping alongside fellow first year students at Big Eddy Campground. During their 3 day adventure students will have the opportunity to summit the iconic Mount Katahdin, paddle the roaring Penobscot River, or hike in the beautiful Baxter State Park. This trip is designed to provide new students with the opportunity to meet other first year students, explore the wilderness and to have a great college experience before starting school! To register please call us at 207-581-1794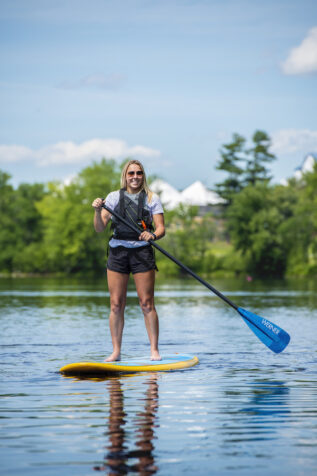 Bound to Engage
All-Inclusive Price: $390
Date: August 24-26, 2022
Are you interested in exploring your own identity while engaging in dialogue about justice, equity, diversity, and inclusion? Spend 3 days with incoming first-year students at UMaine's 4H Learning Center where you will meet new friends, develop leadership skills, connect with cultural history in the area, and delve into discussions on how to create a more socially responsible and inclusive community.To register please call us at 207-581-1794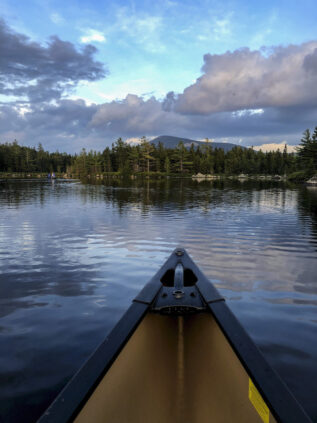 Academic Adventures 
Date: August 21-26, 2022
The College of Education and Human Development Black Bear Bound/Research Learning Experience is a transformative 6 day orientation program designed to teach students about research through experiential learning opportunities. Students will enroll in one of two tracks that will be the focus of their research, experiential learning and reflection. In addition the experience will be tied to their RLE 150 course by adding one credit for their Black Bear Bound/RLE program. Students will be placed in small groups of 10 that will follow one of two tracks: Outdoor Education and its role in the classroom and Service Learning and its impact on Student Development. Click for more information.
Date: August 23-26, 2022
The Maine Business School Black Bear Bound/Research Learning Experience is designed to create a meaningful outdoor education experience that will build community and prepare first year students as they begin their college journey. This program will include a comprehensive 4-day outdoor education experience at UMaine's 4H learning center giving students the opportunity to recreate in beautiful Western Maine. Students will have the opportunity to hike, mountain bike, rock climb, and immerse themselves in the expansive Maine outdoor wilderness alongside other first year students.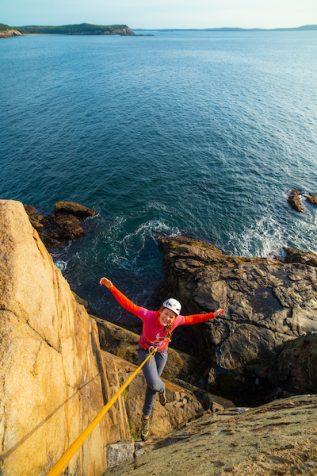 Bound to Explore
Acadia Hiking & Climbing Expedition
All-Inclusive Price: $425
Choose One: July 17–21, 2022 (Registration Deadline: July 11) or August 7-11, 2022
(Registration Deadline: July 29)
Climb, hike, and camp for 5 days along the rugged coast of Acadia National Park on Mount Desert Island. Acadia National Park is Maine's only national park, known for its rocky coastline and incredible outdoor opportunities. This trip will allow you to explore a part of Maine not far from campus and will provide valuable outdoor educational experiences. To register please call us at 207-581-1794 
Penobscot River Canoe
All-Inclusive Price: $425
Choose One: July 10-14, 2022 or July 24-28, 2022 
Spend 5 days exploring the great Maine wilderness by canoe! You will travel by canoe, hike Lobster Mountain, and camp along the banks of the upper west branch of the Penobscot River. This experience will provide you with many of the skills needed to canoe on Maine's countless waterways. To register please call us at 207-581-1794
Baxter Backpacking Traverse Expedition
All-Inclusive Price: $425
Choose One: July 3-7, 2022 or July 31-August 4, 2022 (Registration Deadline: July 15)
Backpack for five days in the beautiful Baxter State Park. Start at the North Gate and hike Southbound camping along the way, before attempting to summit Katahdin. Mount Katahdin is Maine's highest mountain, with an elevation of 5,269 feet and it is the northern terminus of the Appalachian Trail. To register please call us at 207-581-1794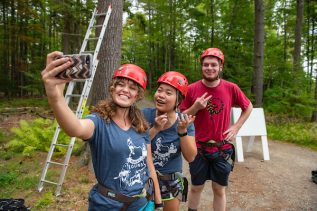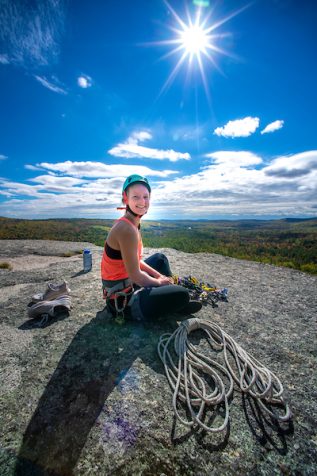 What you'll get out of a Black Bear Bound Program….
A step ahead of others to develop new relationships with your peers to help cultivate community and a sense of belonging.

Opportunities for meaningful interaction with Student Life staff, Academic Faculty, and upper-class students.

Skills necessary for first-year student success  

A sense of place and connection to the University of Maine.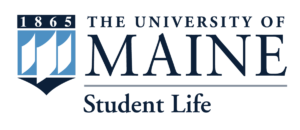 Excited to begin your life at UMaine? Black Bear Bound trips are small group experiential orientation programs that help you prepare for your upcoming college experience. You will have the opportunity to meet other incoming first-year students, make lasting friendships, learn about University life from experienced UMaine students, and make connections that will set you up for success! 
Black Bear Bound trips are offered throughout the summer before your first year. Our expeditions and Outdoor Leadership Summer Start Program takes place from May to August. The Academic Adventure programs: Bound for Business and Education Exploration take place at UMaine's 4H Learning Centers around the state, giving you an opportunity to explore different parts of the beautiful state of Maine with other first-year students in your program of study. The Bound to Adventure program will take place at Big Eddy Campground in the Northern Maine Woods.
Whether you want to participate in an extended trip, explore the outdoors for the first time, or engage in service with local non-profit organizations, we have the experience to jumpstart your transition into becoming a Black Bear! To register please call us at 207-581-1794 or visit our registration page
Due to the complex nature of COVID-19, programs are subject to change. We have plans in place to minimize exposure and are closely following all University of Maine guidance.
Are you in need of financial assistance for your Black Bear Bound program? Apply for a scholarship!