Staff Associate
Katie Taylor
Assistant Director, Student Life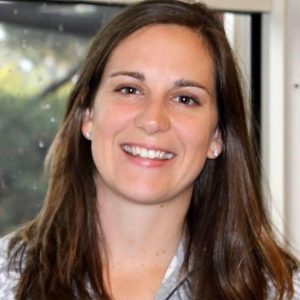 Katie is originally from the great state of Wisconsin. She went to the University of Wisconsin LaCrosse for her undergrad where she majored in Biology and English, and she received her Masters in Student Affairs Administration in Higher Education from Ball State University. She loves Maine and all the outdoor activities it has to offer. In her spare time she loves being outdoors and spending time with her family.
Office: 162 Memorial Union
Email: catharine.harder@maine.edu
Phone: 207.581.1420
To contact the CNTSP office email:  UM.CNTSP@Maine.edu
Commuter Assistant

The Commuter Lounge is staffed by student workers on week days when classes are in session.  Commuter Assistants are returning commuter students who are knowledgeable about the campus and the local communities.  Many are nontraditional students who have their own experiences juggling their many commitments with academics.
Cassidy, Chantel, Harmony, Jared, Meryl, Monica and Samantha are the Commuter Assistants. Be sure to look for any of these folks when visiting the Commuter Lounge.
Most Commuter Assistants are work-study employees. It's a fun and relaxed place to work. Hiring generally occurs in April or late August for the up-coming academic year. Contact CNTSP if you are interested in working as a Commuter Assistant.
If you are  considering applying to the University of  Maine as a non-traditional student, consider the admissions application for non-traditional students. Each of the University of Maine Systems' office has a designated "Concierge for Adult Students" that can assist you in this application process.
LearnHowToBecome.org is a  career resource with a mission to help students and aspiring professionals understand what it takes to land their perfect career.