Coburn Hall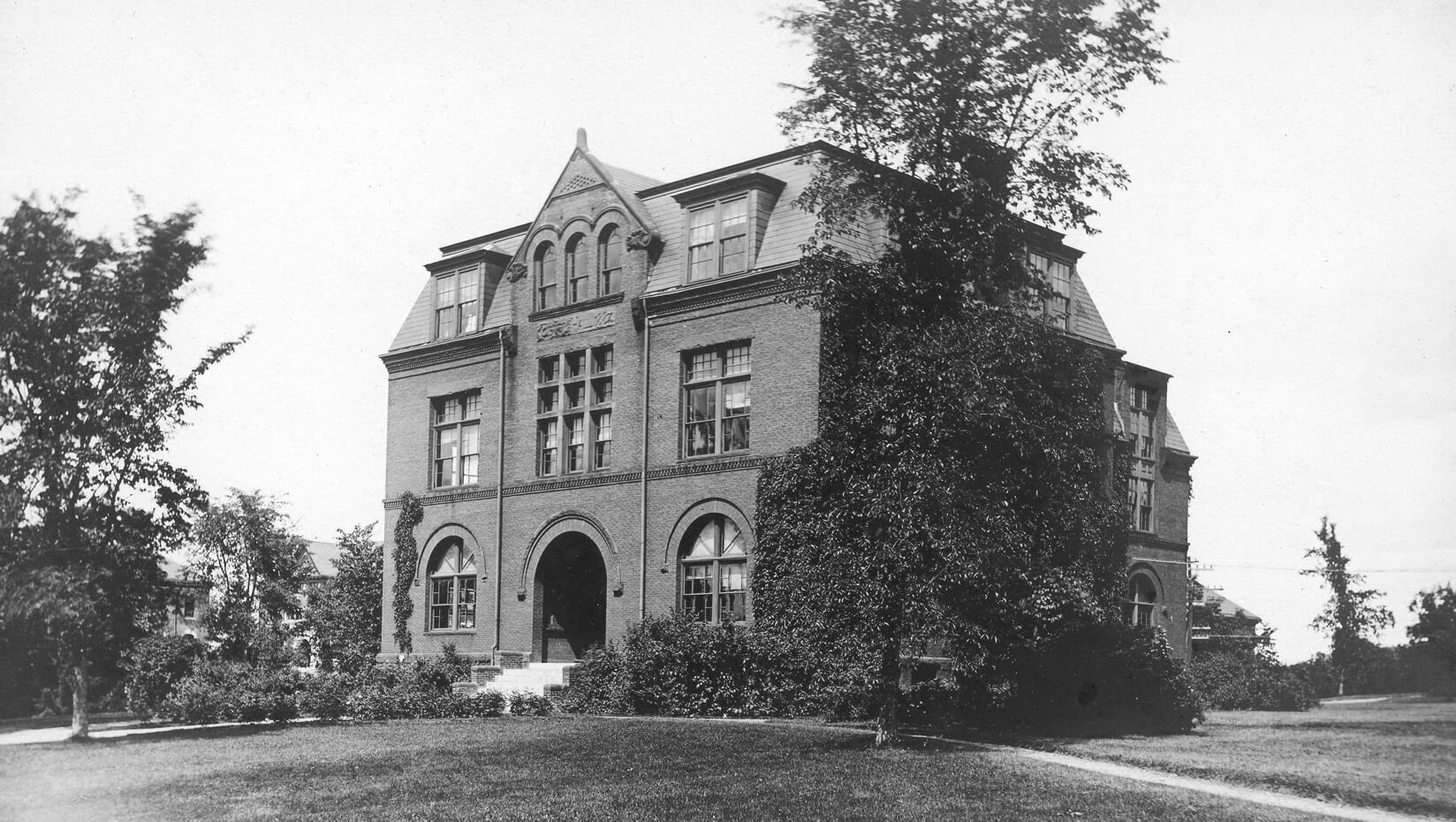 Coburn Hall was built in 1887–88 for the departments of Agriculture and Natural History. In addition to administrative offices and classrooms, Coburn contained the college library and a natural history museum. The building was named in honor of Abner Coburn, chairman of the Board of Trustees for many years and governor of Maine in the 1860s. Frank E. Kidder, a Boston architect and an 1879 Maine State College graduate, prepared the plans for Coburn Hall. Kidder also authored "The Architects' and Builders' Pocket-Book" (later "The Architects' and Builders' Handbook"), a technical book about building construction that has been used by several generations of builders and architects. Coburn Hall was considered a significant addition to the campus as it represented the importance of agriculture to the college and to the state.
"Coburn Hall 1887" is engraved on sandstone above the second-story windows on the façade. "Coburn" is on rough-faced stone and "Hall 1887" is engraved on smooth stone. The stones were cut and erected before it was realized they did not match. Trustees decided to leave them as they were rather than replace them.
Coburn Hall has one extant and evidence of one missing marble Ivy Day plaque. These stone plaques commemorate Ivy Day, a late 19th century University of Maine tradition. Graduating seniors planted ivy and placed ivy-shaped stone plaques engraved with their year of graduation on buildings.