Fernald Hall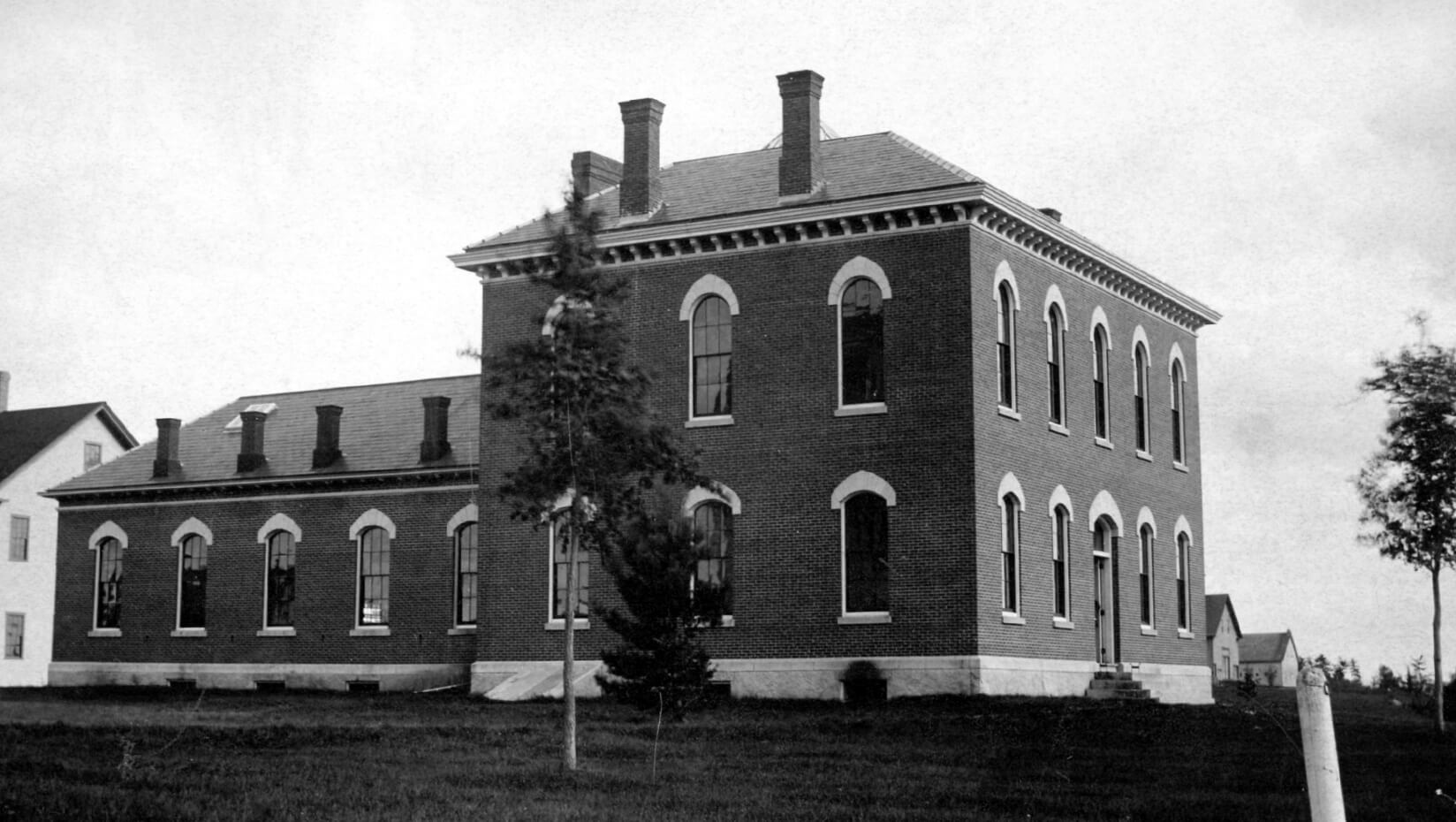 Fernald Hall was the university's first academic building; construction began in 1868, the year the first students enrolled. Completed in 1870, it is the oldest building in the Historic District. Called "Chemical Hall" when it was first built, Fernald contained classrooms and chemical laboratories, as well as a small library in the basement. Alpheus C. Morse of Providence, Rhode Island, designed the building. Fernald Hall is similar to another classroom building that Morse designed for Brown University, also named Chemical Hall. The bricks used in its construction were manufactured on campus by a local contractor. Students supplied much of the labor to make the bricks and construct the building.
Chemical Hall's name was changed to Fernald Hall in 1896 in honor of Merritt C. Fernald, the first faculty member and second president of Maine State College. Fernald Hall has, at various times, housed chemical laboratories, classrooms, a bookstore, a library, a chapel and snack bar, as well as faculty offices and the Women's Resource Center.
Fernald Hall has traces of Ivy Day plaques between the windows on the first story. Ivy Day plaques commemorate Ivy Day, a late 19th century University of Maine tradition. Graduating seniors planted ivy and placed ivy-shaped stone plaques engraved with their year of graduation on buildings.
Fernald Hall has been remodeled a number of times. In 1896, the original one-story ell was destroyed by fire and replaced with a two-story ell. In 1934, two new second-story windows were added to the rear of the building (facing Munson Road), and new granite steps, taken from Lord Hall, were added to the rear entry. In 1968, the main entrance was redirected from west to east (from facing the Stillwater River to facing Munson Road). The original (west) entry door was removed and a window was installed in its place. A new stairwell and entrance were added to the south elevation, and a new service door entrance was added to the north elevation. In 1984, part of Fernald's slate roof was removed and replaced with a modern membrane roof assembly.