Counseling Sessions for Alcohol or Drug Use
Students concerned about their use of alcohol, marijuana, tobacco, or other drugs may come on their own to meet confidentially with a licensed counselor. There is no fee. Students might want to stop using or just cut back; either way, we can assist.
Students concerned about someone else, such as a family member, friend, teammate, or roommate may also talk with one of our staff.
Call the SWell office at 581.1423.
Brief Alcohol Screening Intervention for College Students (BASICS)
Basics is a program used by students to explore their drinking in a non-judgmental environment.
Students who are found responsible for an on-campus alcohol or marijuana violation may satisfy their judicial sanction in one of two ways.
Education class. Students who are found responsible for a minor first-time alcohol or marijuana violation may attend the one-hour class.  The class schedule may be accessed here. Students may opt to attend an individual session in lieu of the class.
Individual meeting. For subsequent or more serious violations, students will attend individual meetings. Students sanctioned by the Conduct Office to an individual session should call the SWell office at 581-1423.
Alcohol eCHECKUP TO GO
Who should take the check-up? 
The Alcohol eCHECKUP TO GO is not specifically for any one person or type. The survey is designed to gather information about you and assess your habits to provide feedback indicating  personalized drinking patterns and risk patterns as well as ways to cope, overcome, improve, or maintain. Even if you are not a person who typically drinks it can still useful to determine how you compare to classmates.
The Alcohol eCHECKUP TO GO will provide you with accurate and personalized feedback about:
Your individual drinking pattern
Your risk patterns
Your aspirations and goals
Helpful resources at University of Maine and in your community
Black Bears For Recovery
College students in recovery from substance addiction and dependence experience situations and circumstances that their peers do not. Although many college students do not drink or use other drugs, the majority do which can create a culture in which drinking or smoking are an expected part of the college experience.
Something as simple as meeting other students can become complicated and difficult for students in recovery. With many students finding friends through parties or simply by asking if they drink or smoke, students in recovery are often at a disadvantage, or so it seems.
Collegiate Recovery, or Black Bears for Recovery as is the name here, provides a space to hang-out and meet other students, and offers support for academic, personal, and recovery concerns.
For more information-
On Campus Resources
Counseling Center 581.1392
Peer Educators 581.4561
Cutler Health Center 581.4179
Student Affairs 581.1406
Off Campus Resources
Alcoholics Anonymous 800.737.6237
Al-Anon 800.498.1844
Narcotics Anonymous 818.773.9999
Emergency 911

 Our approach is harm reduction. We do not tell students what they should or should not do. We provide accurate information, enabling students to make informed and healthy decisions.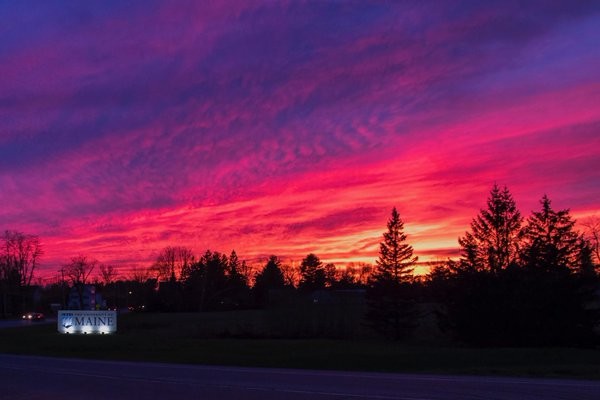 Individual Drug & Alcohol Counseling Session
207-581-1423