Directions for Attending Online Appointments
Before your appointment:
Sign in to your @maine.edu Google account.

Add your document to your Google Drive and name it after the following format: LastName_FirstName_Course#/AssignmentTitle_email@maine.edu.

Share your document to umwcenter@maine.edu through Google Drive before your appointment.

Put the link to your document in your appointment request form.
To attend your appointment:
Appointments are held through Google Hangouts.

To access Google Hangouts (and Google Drive), click on the Google apps icon in the upper right corner of a new tab of Google Chrome (it looks like a square). For Hangouts, click More on the dropdown menu. Hangouts is in the bottom middle.

At the time of your appointment, send us a message by searching our email address above.

Your tutor will give you a call!
Please make online appointments at least 24 hours in advance.
Open Google Hangouts
Instead of booking a certain number of appointments, tutors hosting a Hangout have open hours, just like walking into the Writing Center. To join the Hangout, search our email on Google Hangouts and send us a message letting us know who you are and what you're looking for.
Our current open Hangouts tutor is Cara Morgan. Check our schedule to see her hours or email us as at umwcenter@maine.edu with any questions.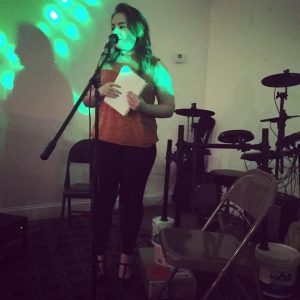 ---
---
Online Academic Research Assistance
Composition and Rhetoric Resources
Conference on College Composition and Communications

Writing Resources
Resources for Writers– Purdue's Online Writing Lab

Grammar and Mechanics
Grammar Slammer – impress friends and professors with a grand slam knowledge of grammar!