University of Maine Writing Center: FACE-TO-FACE & ONLINE CONSULTING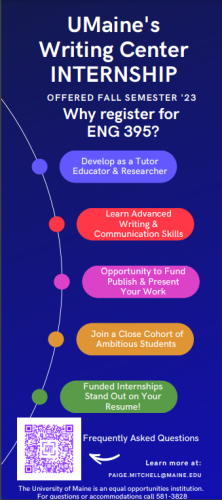 New to the Writing Center?
Registrations
Science writing, creative writing, analytical writing. Presentations, literature reviews, finding and citing sources… we're on it.
Contact umwcenter@maine.edu for questions and accommodations.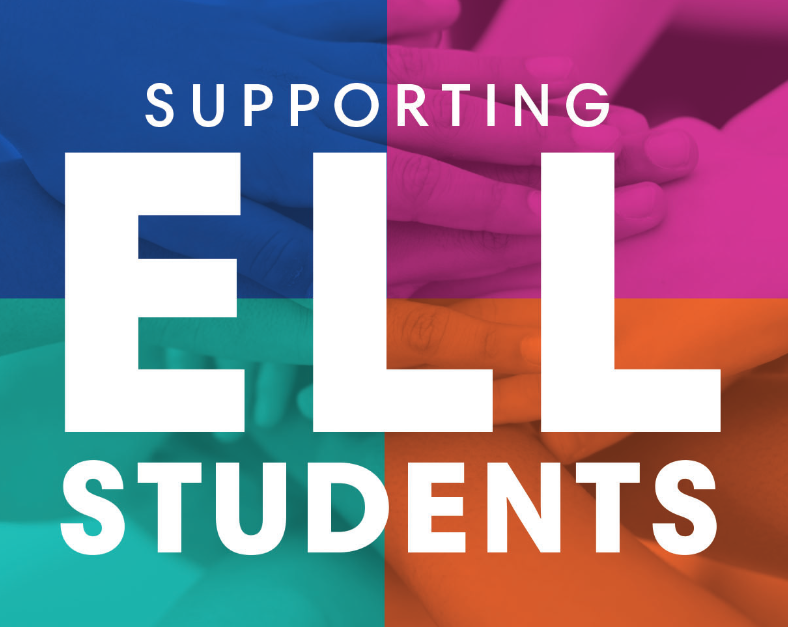 How to Use this Website
Register an account with us to schedule in advance, or walk-ins welcome! Visit our "Meet Us" tab to see our specializations. Check out our FAQ page to see how to be a member of our team, professional undergraduate and graduate consultants trained in critical reading and writing! 
Please schedule with the Writing Center for work in your courses or for purposes unrelated to UMaine (job applications, resumes, internships). 
Mission Statement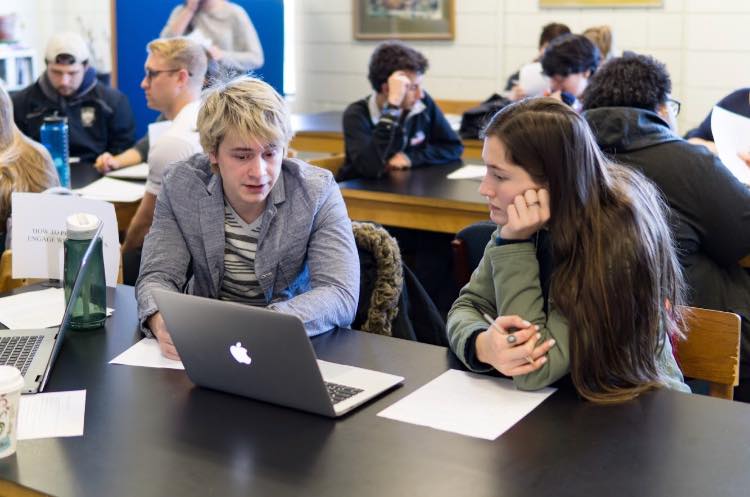 New this Year: To amplify student research initiatives and celebrate UMaine's recognition as a Carnegie Top-Tier Research University, The Writing Center has teamed with Fogler Librarian research specialists to offer tutorials grounded in research best-practice. Available options include guided tutorials of Fogler Library's databases; workshops in approaches to research, publishing, and peer-reviewing; and readership consultations for students conveying data to diverse audiences and stakeholders. 
UMaine's Writing Center Mission is to support undergraduates and graduates across all academic disciplines by composing projects involving research, public speaking, or portfolio design. We offer face-to-face consultations (since 1978), online consultations (since 2016), and asynchronous consultations (beginning fall 2022)! Our services are free and open to all members of UMaine: students, staff, faculty, alumni, and our local community.
Our Mission is to advance a diversity of voices, perspectives, and approaches to language. We are committed to creating a lasting and empowered relationship between writers and their writing through peer-to-peer support and collaboration. We are committed to anticipating shifts in writing cultures and technologies and keeping current with progressive approaches to learning, composing, and peer-reviewing. We are a Safe Zone certified learning space committed to empowering and energizing all writer's identities. We are committed to making YOU your best at UMaine!
Visit UMaine's Writing Center Website to learn more about Our Staff & Scheduling and How to Advance Your Research Today!