Writing Center: Basic Info
What are we? A place for students to get 1-1 assistance with their writing.
Where are we? Room 402, Neville Hall. After 5PM, tutorials are held in the group study room behind the reference desk on the first floor of Fogler Library.
Who are we? A group of trained student tutors.
Beyond a Tutorial
Embedded tutors: These are tutors who go into a class once a week and work with the students of that class.
Workshops: A variety of workshops (APA, MLA, etc.) are available upon request.
Contact Paige Mitchell for more information about either of these.
What Should You Bring
An idea
The assignment
Anything to do with the assignment
What you have so far
We work with you at any stage, and we'll do our best to help you figure out what is going on.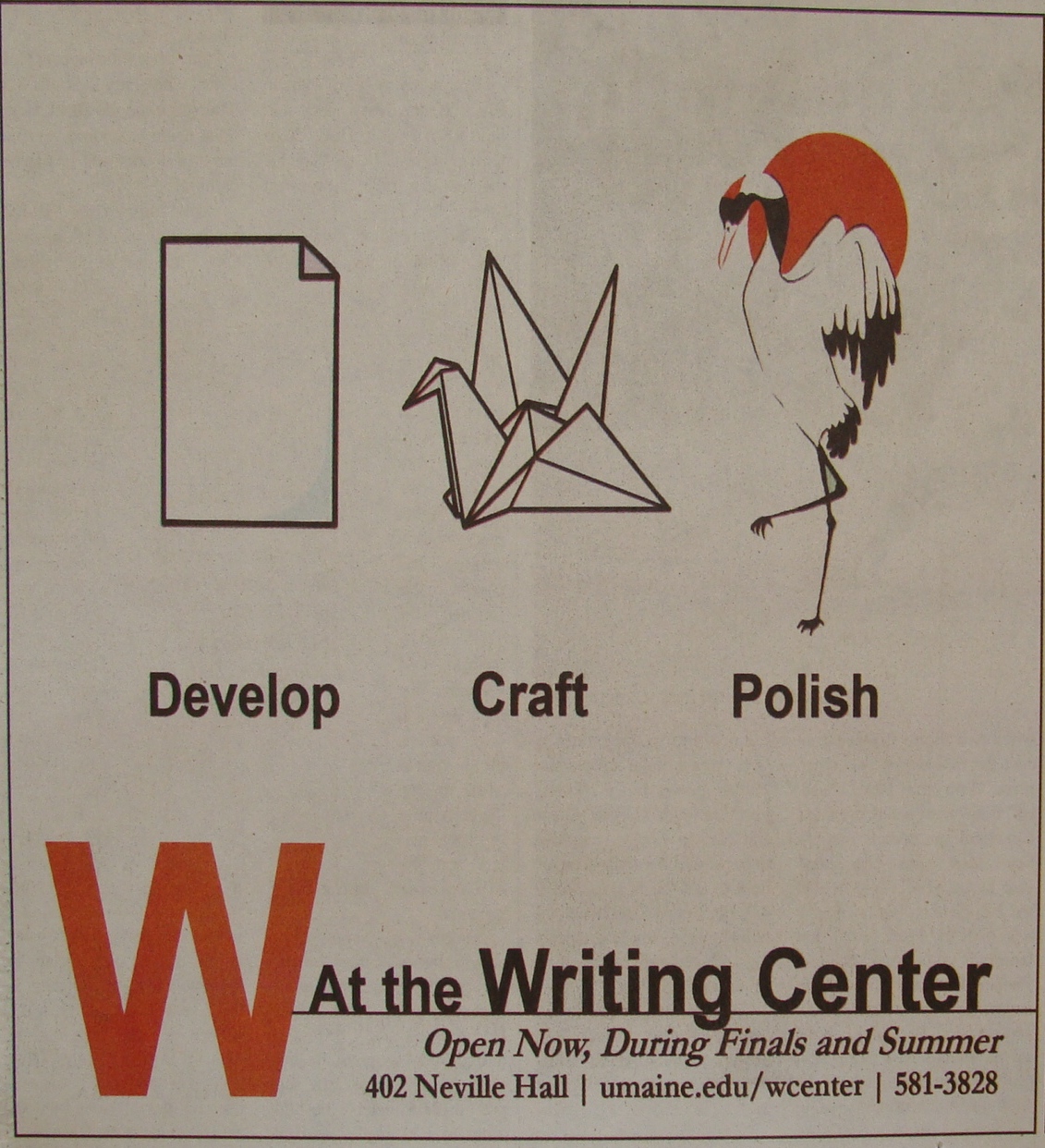 Is English Not Your First Language?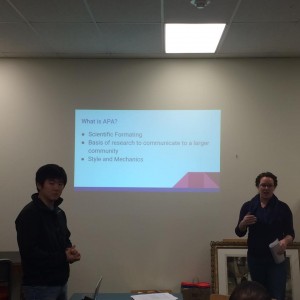 In addition to our ESL specialists, any of the tutors will work with you.
The Extra Stuff
Do you have to pay? No, services are free for all UMaine students! 
Will we just edit your essay? No, but we work with you so that you can do it yourself.
Are all tutors English majors? No, but they all have the same training.
Can you work with the same tutor? As long as their hours fit with you. But multiple pairs of eyes help!
CMJ 103
We are now collaborating with CMJ 103 students. We'll help you with your speeches! For further info, contact Paige Mitchell.
Online Tutoring
We are excited to offer online tutoring during the semester! For more information about tutoring via Google Hangouts, visit the Online Writing Resources page.