Welcome to the Writing Center!
First Visit?
Go to WCOnline to register and make an account. Doing so will allow you to view our schedule and make appointments for in-person tutorials, conducted in 402 Neville Hall.
From there, you will also be able to schedule your appointment online. A white box means the appointment slot is available, while blue and gray mean that one is not.
If you are already registered, click the link below to sign in and schedule a face-to-face tutorial!
Introducing Open Hangouts!
In addition to regular tutoring, we are offering open Google Hangouts sessions.
An open Hangout does not require you to make an appointment  and acts as a live chat tutorial. 
For more information, visit our Online Writing Resources page.
Come see us!
We are offering regular face-to-face hours in 402 Neville Hall as well as tutoring in Fogler Library and we are excited to debut online tutoring via Google Hangouts. To make appointments and view our schedule, click below.
For more information and directions for Hangouts tutorials, visit our Online Writing Resources page.
---
Mission Statement
The Writing Center is committed to expanding our services and expertise, and to expanding the expertise of all writers. Our mission is to create longitudinal improvement in writing and communication through peer-to-peer collaboration. We provide undergraduates and graduates with professional development opportunities. We support faculty workload and awareness of current research trends in writing convention and assessment. 
Congratulations!
Congratulations are in order!
First, to Brady Andrews and Tyler O'Keefe, Recipients of the Abby Sargent Neese Kelly Creative Writing Scholarship!
Second, to Grace Marshall, Drew Beaupré, Molly Masters, and Alexandria Mooney on their graduations!
Third, to all of the tutors for their hard work!
All our well-wishes to everyone!
General Info
Email Address: umwcenter@maine.edu (use this for any general questions or comments you may have)
Director: Paige Mitchell (581.3832)
Founder: Harvey Kail
Tutor Coordinators: Cara Morgan and Brady Andrews

ESL Specialists: Paige Mitchell, Zhen Zhang, and Katie Wowk
Hours
To schedule an appointment today, go to our website, call 207.581.3828, or drop in! (Please note that the availability for drop-in hours goes down as the semester nears its end.)
To view each tutor's hours, see Tutor Hours
We are still offering online tutoring through UC-VAWLT. To schedule an online tutorial, go to their website for online tutoring. 
---
Additional information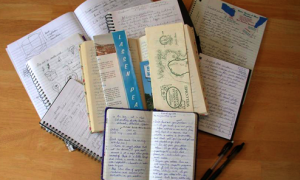 What should you bring?
The most important thing to bring is the assignment (if you have one) and any writing you have done so far on the assignment.
Here is a helpful list of things to consider bringing:
The assignment (class notes, handouts, syllabus, etc)
Your paper, or multiple drafts of your paper
Research materials (this sometimes helps with citation questions or quoting)
Beyond a tutorial we provide: 
Tutoring in languages other than English (see About the Tutors for further details)
Online tutoring
Plagiarism, MLA, APA, and Grammar Workshops
PC Workstation with Internet access
Apple TV for presentations
A comfortable study environment with tutors ready to answer questions and give advice
A SafeZone trained environment
---