Westmanland
Welcome to Westmanland!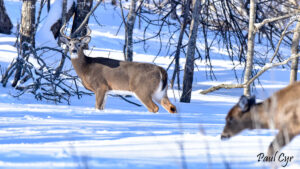 According to Wikipedia, "Starting in 1870, a Swedish-immigrant colony was established by the State of Maine in Aroostook County. On March 23, 1870 the Maine State Legislature passed an Act authorizing a Board of Immigration and William W. Thomas, Jr. was named Commissioner of Immigration. Thomas went to Sweden, recruited immigrants and led them first into New Sweden township followed by the townships of Westmanland and Stockholm. In 1879 the first group of immigrants to settle in Westmanland. Victor Lindberg, from the Swedish province of Västmanland, arrived in the area of Westmanland during 1881. He is credited with naming the new plantation Westmanland when it was organized June 1, 1892." There were 62 people living in Westmanland at the time of the 2010 census. There are a few small farms and a retirement area along Madawaska lake.
Activities
Bangor and Aroostook Trail Westmanland, ME 04783

This trail passes right through Westmanland. The 61-mile multi-use trail is part of northern Maine's Interconnected Trail System. It is used and maintained by various snowmobile clubs in the winter, and by bicyclists and hikers in the summer.

Swedish Colony Westmanland, ME 04783

Maine's historic Swedish Colony once covered much of what is now Westmanland and neighboring New Sweden, Perham, Stockholm, and Woodland, and many related sites remain in Westmanland today. Have an adventure seeing how many sites you can find along the way!

Check out additional activities in nearby Woodland!
Dining
Lodging
Check out these amazing cabin/lodge rentals in the Westmanland area on AirBnB!
Shops & Services