New Sweden
VÄLKOMMEN to Maine's Sweedish Colony.
According to Aroostook Maine, "On July 23, 1870, a Swedish Colony was established by the State of Maine. The State had appointed William Widgery Thomas, Jr. to travel to Sweden. There, he recruited the first 51 immigrants who created the township of New Sweden. Eventually, the Colony prospered and grew into the neighboring townships of Westmanland (1879), Stockholm (1881), and other surrounding areas." According to Wikipedia, "The population was 577 at the 2020 census."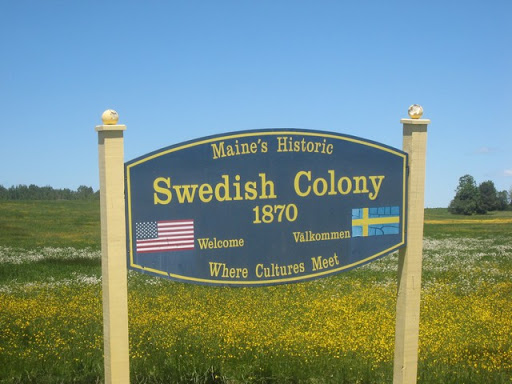 Activities
Larsson/Ostlund Log Home and Farm 290 Station Rd, New Sweden, ME 04762 | (207) 896-5728

One of the most historical agricultural sites in New Sweden.  This historic district was once home to a prominent potato farming family, the Larssons.

New Sweden Historical Society Museum 116 Station Rd, New Sweden, ME 04762 | (207) 896-5200

Also known as the Capitolium, this building was built in the fall of 1870. It served many purposes for the town of New Sweden since it was built. Some of its past functions include immigrant reception center, school, supply store, church, and town hall.

The Capitol School Museum and Gift Shop 116 Station Rd, New Sweden, ME 04762 | (207) 896-3052

One of the last one-room schoolhouses built in New Sweden. The school served as a place of voting and housed the local Grange after it was closed in 1950.

The Gustaf Adolph Evangelical Lutheran Church 40 Capitol Hill Rd, New Sweden, ME 04762 | (

207) 896-3437

Organized in 1871, this historic building is now on the National Register of Historic Places.

The Lindsten Stuga New Sweden, ME 04762

A historical village with restored cabins.
Dining
Great dining options are available in nearby Caribou!
Lodging
Shops & Services