New Media seniors win seven university research awards
New Media seniors have been honored with a record-setting seven university awards for 2020-2021. The creative approaches recognized by these prestigious fellowships include apps, games, and an installation designed to help students cope with the anxieties of contemporary life, especially under a global pandemic.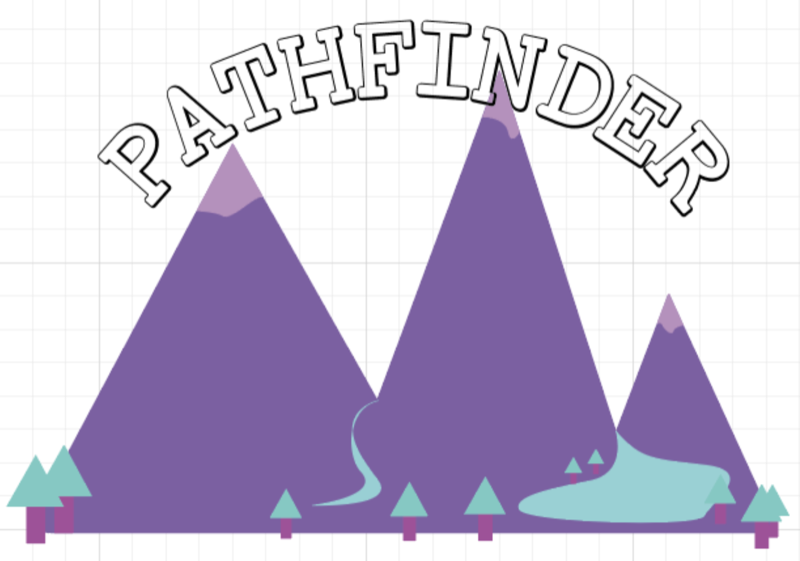 Demonstrating that New Media majors continue to produce some of the most innovative projects on campus, the program netted two of the highly coveted Center for Undergraduate and Graduate Research (CUGR) fellowships, three research fellowships from the College of Liberal Arts and Sciences, and two special awards from the McGillicuddy Humanities Center.
The need to social distance during the pandemic prompted Than Jarujinda to rethink the traditional college tour as an augmented reality app that would allow users to point their phone at various features on campus and see information superimposed on buildings and other campus landmarks. Claudio van Duijn is also employing AR, in his case to help beginning gardeners start on the path to growing food by creating an app that allows users to design, order, and maintain gardens in their yard.
Numerous studies warn of the perils of too much screen time for young children, yet parents during the COVID-19 pandemic are struggling to keep their kids entertained while working from home. Drake Perkins' droll solution to this problem reaches back to the centuries-old tradition of shadow box theaters with a 21st-century twist: a readymade kit with laser-cut characters and programmable LED lighting so that children and their parents can perform shadow plays on their own. Based on stories from Japanese mythology, Perkins' portable theater promises to enrich the otherwise cloistered life of children growing up during the pandemic.
Of course, college students also have more than their share of mental health challenges in the fall of 2020. Reduced access to the usual outlets for improving student morale, from social gatherings to athletic activities, makes it harder to cope with a stubborn and deadly pandemic and contentious political climate. Many classes have moved online, with little or no actual contact with teachers, TAs, and peers.
John Baker's website Professorly hopes to connect faculty and students outside of class with a more two-sided interchange than offered by existing services. Professorly will help faculty share more about their courses, research interests, and campus events and opportunities with students in their department and beyond.
For his part, Jared Steinbrecher's journaling app may palliate the stress of enduring depression, and even trace root causes by tracking a user's mood over weeks and months. The goal is to use techniques from data visualization to provide a "big picture" of the mood patterns that underlie students' emotional rhythms.
The idea of producing a video game as student research into psychotherapy may seem wrongheaded, as games are commonly portrayed in media and academic literature as distractions from intellectual or emotional growth. In his case, Tyler D'Ambrosio hopes to create a therapeutic game for young people who suffer from obsessive-compulsive disorder. OCD victims typically retreat from social contact and obligations; some are especially afraid of germs, a fear exacerbated by the dangers of COVID-19. Going to the grocery or visiting a friend are not trivial for someone without OCD, so D'Ambrosio's game entices its users to make choices that require them to venture out into the world, both in the virtual setting of the game and in real life.
Caitlyn Sharples proposes to construct an oasis of calm to shelter from this stormy year. Sharples invites students to compile a repertoire of soothing audio and video recordings, and then bask in ambient media from this collection in a popup immersive video projection room, providing careful sanitation requirements to ensure little to no risk of viral exposure.
All seven awards come with the honor of representing the School of Computing and Information Science at the university-wide Student Symposium this spring.