New Media major Jake Hotaling wins prestigious film awards
Dragonfly Boy, a film by Jake Hotaling, has won three Awards of Merit from IndieFEST, a San Francisco-based organization whose judges are highly qualified professionals in the film and television industry. In winning an IndieFEST award, this New Media Major joins the ranks of other high-profile winners of this internationally respected award, including Liam Neeson, George Clooney, and Blake Lively.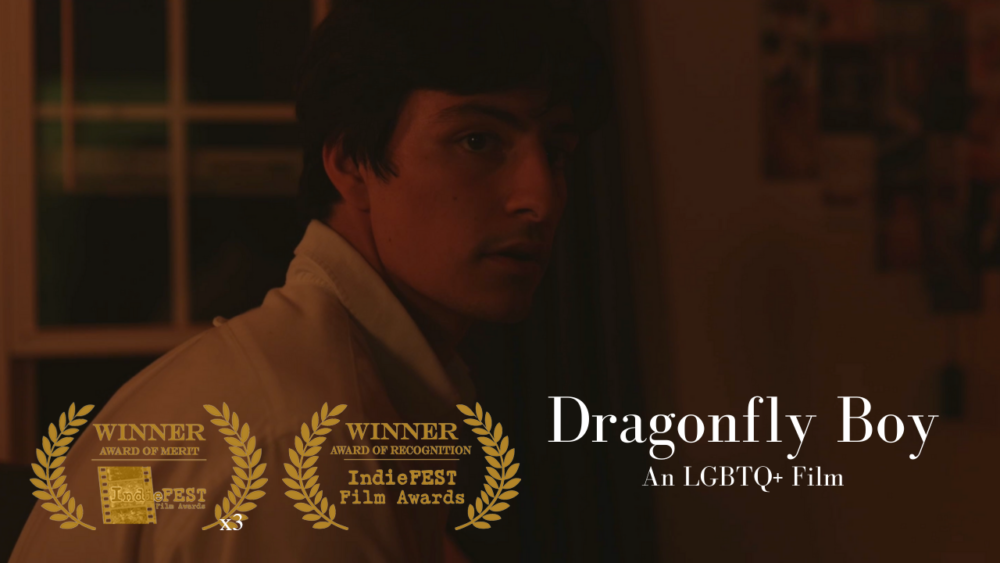 Hotaling's film won awards in the category of Feature Film, LGBT, and Lead Actor (Ethan Rhoad). An Award of Recognition also went to the Lead Supporting Actress (Maddie Touri). Hotaling joins several other New Media Majors who received special recognition in the past year despite the challenges of COVID-19.
"In March, I began tackling a feature-length film that premiered on June 30th," explains Hotaling. "It was a zero-budget film that I wrote, directed, and edited." The cast of seven main characters—Ethan Rhoad, Maddie Touri, Daniel Khat, Danielle Jarosz, Sydney Powers, Tessa Solomon, and Maddi Merritt—includes another New Media Major and one New Media Minor.
Dragonfly Boy tells the story of Graham, a freshly 21-year-old boy who is currently struggling with his sexual identity. With the help of old and new faces he encounters in the film, Graham grows into someone he has kept hidden from the world up to that point.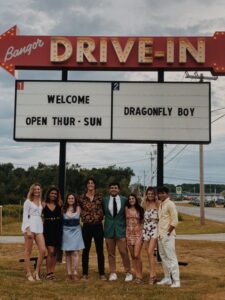 The IndieFEST Film Awards recognize film, television, videography and new media professionals who demonstrate exceptional achievement in craft and creativity, and those who produce standout entertainment or contribute to profound social change.
"The IndieFEST is not an easy award to win," says IndieFEST chair Rick Prickett. "Entries are received from around the world, from powerhouse companies to remarkable new talent. The judges were pleased with the exceptional high quality of entries. The goal of The IndieFEST Film Awards is to help winners achieve the recognition they deserve."

New Media students seem to be on a winning streak; last year they won seven research awards and were featured in newspaper and television features. In addition, Caitlyn Sharples won the 2021 Student Symposium award in the Arts category for Ease, a popup, immersive installation designed to offer respite from the pandemic.
New Media senior Mike Gecawicz, meanwhile, appeared on News Center Maine's Greenlight Maine in recognition of his app Bridge Networking, which also earned a write-up in The Daily Aztec.