Reuse Markets as a Means to Advance Environmental, Social and Economic Public Policy Goals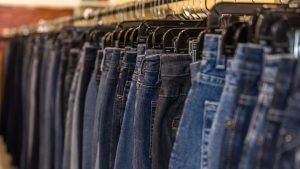 Institution: University of Maine
Team: Materials Management
Sponsor: National Science Foundation
In an era of non-renewable resource depletion and growing waste streams, environmentalists and industrialists alike are advocating for the development of more circular economic systems that can reduce resource pressure, waste, and inefficiencies by keeping existing materials in economic circulation longer. In response, many communities have already implemented programs designed to encourage a new "culture" of reuse.
In this project, environmental and economic anthropologist Cindy Isenhour and economist Andrew Crawley have partnered to examine reuse markets as well as their potential to advance environmental, social and economic public policy goals.
Isenhour and Crawley use an innovative combination of spatial, economic and ethnographic methods to examine diverse reuse exchanges, their meaning and their social, economic and environmental potential.
Reuse economies have deep historical precedent and encompass a diverse range of exchanges, from free "take-it" shops at waste transfer stations and high-end antique stores to parts salvaged from demolished or remodeled structures, flea markets, community sharing initiatives, and web-mediated peer-to-peer sales such as Craig's List and Uncle Henry's online. In this project, the investigators define reuse as the redistribution of previously owned material goods, in their original form, from one agent to another through a transfer of ownership (sale, swap, barter, gift) or temporary use agreement (borrow, rental, lease, share, loan).
Through national geospatial analyses and ethnographic grounding in rural Maine, Isenhour and Crawley hope to advance theory in studies of regionalism, place-based sustainable development and economic resilience. Further, their focus on the simultaneous growth of consumption levels and alternative economic forms contributes to emerging theories of post-carbon and post-industrial futures as well as the social and cultural elements of climate mitigation and adaptation.
Team Leader:
Cynthia Isenhour, Associate Professor, Dept. of Anthropology/Climate Change Institute, UMaine
Team Members:
Andrew Crawley, Assistant Professor, School of Economics, UMaine
Brie Berry, PhD Student, Anthropology and Environmental Policy, UMaine
Resources: