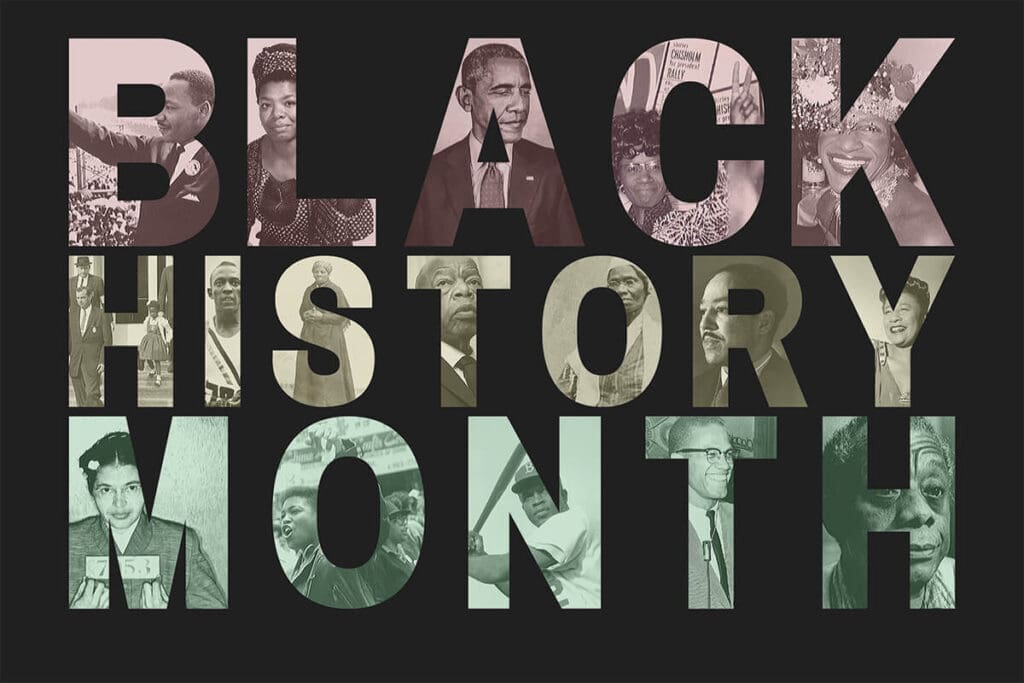 Remembering Environmental Heroes
Black History Month is a time for us to remember some of history's forgotten or neglected figures, many of whom have been neglected simply because of the color of their skin. Black writers, researchers, teachers, heroes, etc. are finally getting some of the recognition they deserve. The environmental movement has also forgotten figures from the black community who deserved to be recognized, and this article aims to inform you of some of them. But before we get into that, it may be helpful to look back at the history and origin of Black History Month.
Racial inequality has been an issue throughout our nation's history. From the first slaves brought to the country before it was even an independent nation, to  the American Civil War, and in more recent history the civil rights movement of the 1960s. The struggle against racism continues to persist as evident by the ongoing Black Lives Matter movement. Racial inequality and injustices had led to the neglect of so many important black figures who deserved to be recognized. This led to the idea for a celebration of black history with the first iteration of this idea dating back to the 1920s. In 1926 the second week of February was chosen by Carter G. Woodson (who was a Harvard trained historian) to be a week to remember black history (asalh). However, it wasn't until 1976 that February was officially made Black History Month by the president at the time Gerald Ford (AAHM). Since 1976 every February has been a time to remember and celebrate black history. The stories of the following black environmentalists are from the San Francisco Department of the Environment.
The website contains many black environmentalists, but for the sake of time I have chosen to highlight three of them. You can look here for further information on these environmentalists and others.
George Washington Carver (1864-1943)                                                                      
George Washington Carver was one of the greatest agricultural researchers in history. His research focusing on crop rotation is credited with leading to major breakthroughs in conservation. Carver's belief that everything in the natural world is part of a whole is something we are just beginning to understand today. His spiritual beliefs lead him to believe that God spoke through the beauty of nature. George Washington Carver's impact is still felt to this day and should never be forgotten.
John Francis (1942-Present)

John Francis is an environmental activist who swore off using any form of motorized transportation after witnessing an oil spill in 1971. He became known as the planet walker, due to the fact that he walked everywhere. He even walked across the United States and parts of South America.
Francis one day decided to take a vow of silence in order to hear and understand people. He often had arguments over his beliefs with people he encountered on his travels. His vow of silence lasted for 17 years. Oddly enough, the day it ended he was hit by a car. Thankfully he survived and even refused to take an ambulance and instead walked to the hospital. John Francis is still alive today and continues his work as an environmental activist.
Lisa Jackson (1962-Present)

Lisa Jackson was appointed to be the Federal administrator of the Environment Protection Agency by President Barack Obama. She was the first African American along with being one of the few women to hold the position. During her time as an administrator she had focused on vulnerable groups such as children and low income families. She had become interested in environmental issues following the Love Canal Incident in the 1970s. Following her departure from the EPA Lisa Jackson became the environmental director for Apple in 2013.
Conclusion:
These three figures are just some of the black environmentalists who deserved to be remembered for their outstanding work. I encourage you to seek out other inspiring stories to remember their contributions to us all. Environmentalists come from every creed, every color, and every background and their contributions benefit us all.