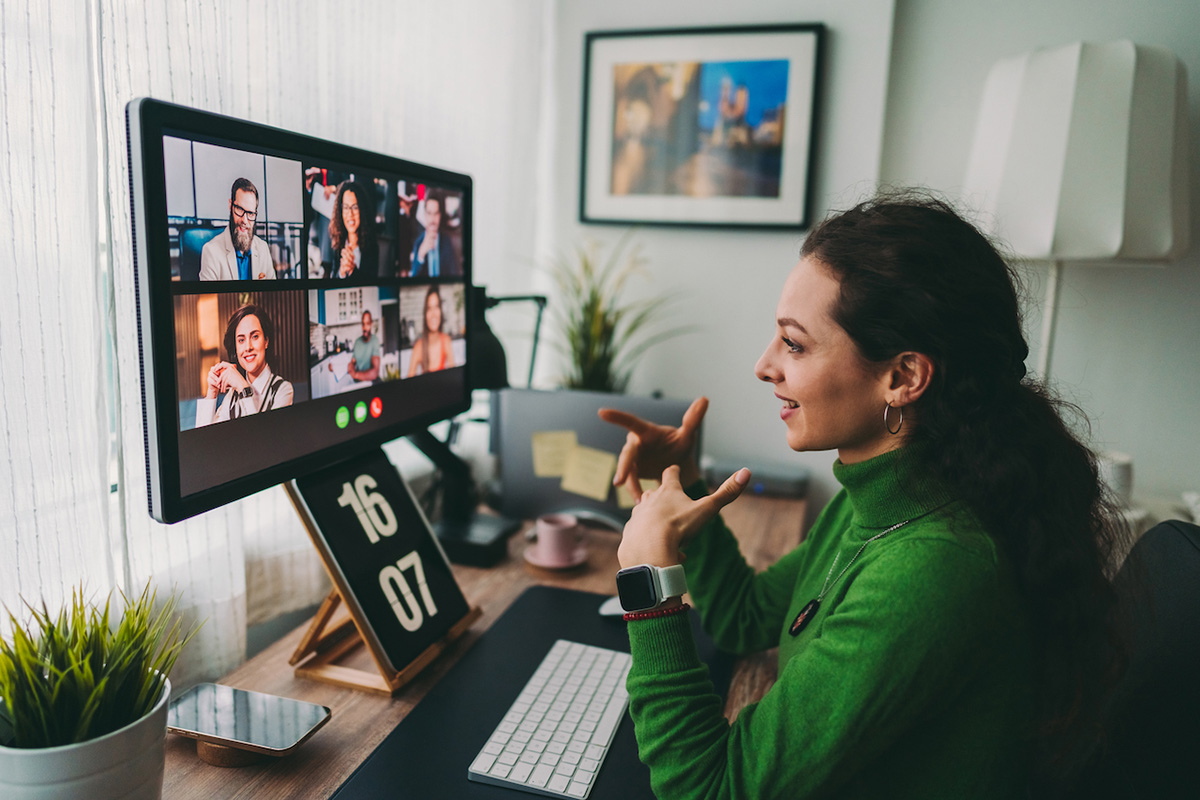 UMaine to host summer educators institute with a focus on mental health and wellness
After a successful launch in 2022, the University of Maine College of Education and Human Development and Summer University will host the second annual UMaine Educators Institute, June 22–23. The theme of this year's virtual event will be "Promoting Mental Health and Wellness."
The institute will feature two strands: "Mental and Behavioral Health Best Practices," led by Jim Artesani, associate dean for graduate education, research and outreach at the College of Education and Human Development; and "Leading Educational Change," led by assistant professor of curriculum, assessment and instruction Rebecca Buchanan. Each strand will include workshops led by experts from Maine and beyond in areas such as social-emotional learning, building resilience among students, the needs of rural schools and communities, and outdoor education.
"We know Maine teachers and educational leaders are committed to making our schools positive places for students to learn and grow," says Penny Bishop, dean of the College of Education and Human Development. "It was important that the 2023 UMaine Educators Institute reflect that commitment and offer presentations, panels and resources that can help them transform their school communities through evidence-based practices and leadership strategies."
In addition to the workshops, the two-day virtual institute will have two keynote speakers:
Nikole Hollins-Sims is an equity-focused and systems-level thinker, who is currently a special assistant to the Pennsylvania Secretary of Education. A certified school psychologist specializing in social justice, Hollins-Sims has conducted research around caregivers of children of incarcerated parents and their motivation to engage in family-school partnerships. In addition, she has been awarded a Moral and Courageous Leader for Education Award by Cabrini University and an American Psychology Association Anti-Racism School Psychology Emerging Professional Award.
Steve Goodman is a partner with the Center on Positive Behavioral Interventions and Supports (PBIS) and co-principal investigator with the Integrated MTSS (Multi-Tiered System of Supports) Research Network. He was previously director of Michigan's MTSS Technical Assistance Center, and currently serves on state, national and international advisory boards for the implementation of MTSS. Goodman has contributed to more than 50 publications and has presented for educators on PBIS and the integration of MTSS in K–12 schools across the U.S. and abroad.
Participants in the educators institute can earn 12 professional development contact hours/1.2 CEUs, or earn three graduate credits by enrolling in a course, EHD 590: Evidence-Based Social-Emotional Learning in Schools, through the College of Education and Human Development. The two-day institute is included with the course, which will be taught by Artesani and offered distance-synchronous with weekly online meetings June 14–July 19.
The UMaine Educators Institute is one of three virtual professional development opportunities available to educators as part of Summer University. Also back for a second year is the University of Maine Climate Change Workshop, July 18–19. The 2023 Summer Technology Institute, now in its seventh year as a virtual event, will be held Aug. 1–3. Summer Tech is part of the collaborative graduate program in instructional technology offered through the UMaine College of Education and Human Development, the University of Maine at Farmington and the University of Southern Maine.
More information about UMaine's summer workshops for educators can be found online.
Contact: Casey Kelly, casey.kelly@maine.edu