About the College
The University of Maine College of Education and Human Development leads through research, innovation, collaboration, and engagement.
Our mission
The College of Education and Human Development at Maine's flagship university is committed to leading innovation in Maine's PreK-12 schools, higher education institutions, and agencies that support academic, cognitive, physical, social and emotional development. We promote effective teaching and learning, identify critical issues, conduct research, and disseminate findings. Collaborating with external partners and experts across the University of Maine, we prepare our graduates to engage in ethical conduct, reflective practice, meaningful inquiry, and data-driven decision making in order to meet the increasingly diverse needs of our state and the world in which we live.
Our vision
The University of Maine College of Education and Human Development will be a leader in developing knowledge and providing expertise on issues related to education and human development at a state, regional and national level.
The leader in Maine
No other education program prepares more Maine teachers or education leaders than UMaine's College of Education and Human Development.
Honoring the land grant tradition, our outreach encompasses the entire state, with a presence in nearly all of the more than 140 school districts in Maine.
A leader in the U.S.
The UMaine College of Education and Human Development is among the elite nationally ranked graduate programs in education by U.S. News and World Report.
Innovative work is being done in places like our TeachLivE mixed-reality laboratory, breaking new ground in educator preparation.
Educating the whole person. Spanning a lifetime.
Through leadership in three schools—the School of Learning and Teaching; the School of Educational Leadership, Higher Education, and Human Development; and the School of Kinesiology, Physical Education, and Athletic Training—students have opportunities at both the undergraduate and graduate levels to gain expertise and experience in teacher education, educational administration in PreK-20 settings, child development and family relations, literacy education, special education, STEM education, as well as athletic training, exercise science, and physical education.
From undergraduate majors to minors all the way through doctoral programs, no other institution in Maine offers the diversity and scope of expertise in education and human development programs.
Measures of the college's success
More information on our enrollment rates, degrees conferred and other important measures of our college's success can be found here.
Key priorities
As the land grant College of Education and Human Development at Maine's only research university, we are responsive to the needs of the state. In this setting, we focus on how to serve and provide evidence-based practices for the State's largely rural schools in a shifting global landscape. Whether it be our leadership in English as a Second Language training or the innovative work through our Signature Program of STEM Education, our work is the state's needs.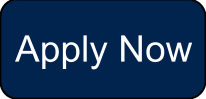 History
1906 — The first education courses are offered in the College of Arts and Sciences
1908 — Dr. Charles Davidson first documented Professor of Education. Dr. Davidson taught courses in topics such as History of Education, School Hygiene, and Application of Educational Theory
1930 — School of Education established
1931 — The Human Development program is formed, and its home (Merrill Hall) is dedicated
1958 — College status granted by the Board of Trustees to become the College of Education
1961 — Shibles Hall dedicated after Dean Mark Shibles
1967 — First doctoral comprehensive exams administered
1968 — The School of Human Development is organized
1980 — College reorganized to have 3 divisions with assistant deans overseeing each one
1993 — The Department of Human Development and Family Studies is organized
1997 — The Department of Human Development and Family Studies joins the College, renamed the College of Education and Human Development
Sign up for our e-mail newsletter
The College of Education and Human Development produces an email newsletter that it sends to students, alumni and other college stakeholders every three to four months. To sign up to receive these updates in your inbox, click here.