Ivan Fernandez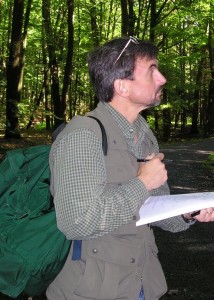 Professor of Soil Science School of Forest Resources School of Food and Agriculture Climate Change Institute
ivanjf@maine.edu
I am a soil scientist with interests in the biogeochemistry of forested ecosystems in a changing chemical and physical climate. The focus of the program has been on the underlying mechanisms governing the biogeochemical response of forests and forested watersheds to management, air pollution, and climate change. Our research emphasis is exploring the processes of ecosystem acidification, nitrogen saturation, alterations in phosphorus cycling, base cation depletion, the role of climate (i.e., temperature change and moisture stress) in altering the ecological stoichiometry of these ecosystems, and carbon sequestration in forested landscapes. I am also interested in how we are developing adaptation strategies for managing ecosystem response to climate change, particularly as it relates to terrestrial ecosystems and the freshwater resources they encompass. Along with understanding how we can accommodate the changes that have already taken place, and those anticipated in the future, I am also interested in how we can identify and promote the new ecological and economic opportunities that the inevitable change will provide.
Rachel Schattman
Assistant Professor of Sustainable Agriculture
School of Food and Agriculture
Climate Change Institute
rachel.schattman@maine.edu
The overarching goal of my work is to support agricultural resilience in a changing climate while simultaneously protecting natural resources. I work with specialty crop producers and agricultural advisors to identify and address production challenges, specifically through the lens of climate change adaptation. This approach is grounded in the complementary traditions of agroecology and participatory action research (PAR).   
Sean Birkel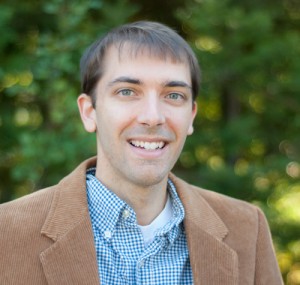 Research Assistant Professor
Maine State Climatologist
Climate Change Institute
birkel@maine.edu
I am a research scientist with expertise in climate and ice sheet modeling. My various research interests include modern environmental change, pleistocene glaciation, data visualization, and Maine historical climatology. Since early 2012, I have been building the website Climate Reanalyzer. Current funded NSF research projects include climate and cryosphere modeling studies of Greenland, Alaska, and Patagonia. Other modeling projects include characterizing recent changes in circulation across the Southern Hemisphere, and reconstructing paleo climate and hydrology of the western U.S. and central Asia. Learn More
Sonja Birthisel
Postdoctoral Research Associate School of Forest Resources & School of Food and Agriculture
sonja.birthisel@maine.edu
I recently completed a PhD in the Gallandt lab at University of Maine, and am staying on as a Postdoc studying farmer decision making around climate change. My primary research interests include farm adaptations to climate change, ecological weed management, and ecosystem services. I am passionate about improving outreach and science communication.
Lily Calderwood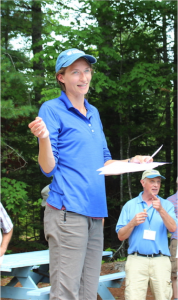 Assistant Professor of Horticulture, School of Food and Agriculture
Wild Blueberry Specialist, Cooperative Extension
lily.calderwood@maine.edu
My research and education goals are to develop whole system approaches to wild blueberry production in Maine. With Integrated Pest Management (IPM) at the forefront of my work, I incorporate subjects such as fertility, soil health, and plant physiology into pest management. Research projects include weed surveys, weed mapping, organic production, and market diversification. Previously in Vermont and New York, my projects included insect-plant interactions and biological control on lavender, cut flower, hop, dry bean, grains, and oilseeds. I, along with others on this Climate and Ag Team, are developing climate change programs and curriculum for farmers across the Northeast.
Adam Daigneault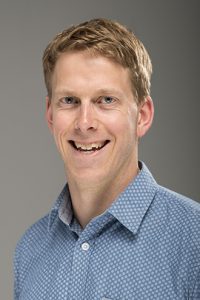 Assistant Professor
School of Forest Resources
adam.daigneault@maine.edu
Adam's primary research is on modeling economic impacts of environmental policy on the forestry and agricultural sectors. He also conducts research on economic resilience, freshwater management, climate change mitigation and adaptation, invasive species control, and valuing ecosystem services. Adam's research often takes an integrated approach to address complex policy issues that have a direct impact on stakeholders, particularly those involved in environmental and natural resource management. He has worked extensively on policy analysis relating to climate change, biofuels, and international and domestic land use change in the US, New Zealand, the Pacific Islands, and India.
Susan Erich
Professor of Soil Chemistry School of Food and Agriculture
erich@maine.edu
My research program investigates the chemistry and formation of soil organic matter, particularly soluble and extractable fractions, as well as the effects of soil amendments on soil chemical and physical properties. I am interested in the effects of climate change on soil organic matter stability, as well as tools to predict nitrogen mineralization from soil organic matter in a changing climate. 
Eric Gallandt
Professor of Weed Ecology and Management Dept. of Plant, Soil, and Environmental Sciences
gallandt@maine.edu
My research program focuses on the dynamics and management of annual weeds in organic farming systems. Current research projects include evaluation and comparison of seed-, seedling-, and mulch-based management strategies in organic vegetables. We also continue to evaluate physical weed control, aiming to improve understanding of the sources of variability in cultivation-based seedling mortality. In a collaborative project with colleagues at the University of New Hampshire and University of Vermont, we are characterizing weed communities across northern New England to better understand likely responses to changing climate. Lastly, a new series of field experiments, motivated by questions from Maine farmers, is studying soil solarization as a weed management practice.
John Jemison Jr.

Water Quality Specialist
Cooperative Extension
jemison@maine.edu
I am interested in crop production methods that help sequester carbon in the soil, increase soil water availability, and increase yields. I recently interviewed 20 early-adopter no-till farmers from the region to determine what is working well and what is problematic with reducing tillage. I also recently sampled soils from four or five fields from each producer for soil quality analysis to see if soil quality improves with increased length of no-till.
Glen Koehler
Associate Scientists IPM Cooperative Extension Pest Management Office
glen.koehler@maine.edu
My primary work responsibility is to assist Maine tree fruit growers with pest management decisions to maximize production while minimizing pesticide and other inputs. Weather is a critical factor that drives the need and timing for many orchard management decisions. I run weather-based models to track disease infection period timing and intensity, insect pest development, and horticultural events such has bloom and harvest dates. Watching and responding to the weather has alerted me to the changes already underway in Maine, and to the impacts that continued and accelerated climate change would have on agriculture and the rest of society. As growers of a perennial crop, orchardists have to plan on long time horizons over multiple decades. Climate change is already a reality affecting today's management decisions. My work includes helping growers address both the immediate challenges caused by weather, and also the longer term issues developing due to climate change caused by continued greenhouse gas emissions.
Jessica Leahy
Professor of Human Dimensions of Natural Resources
School of Forest Resources
jessica.leahy@maine.edu 
I research environmental attitudes and behaviors towards forestry, agriculture, and other natural resource management topics using a social psychology and communication approach. I tend to study four populations: forest landowners, agricultural producers, natural resource advisors, and the "general public." My research program encompasses landowner/producer decision-making processes; the role of social capital and trust in public involvement, participation, and citizen science; consumer and visitor behavior; and the influence of media and educational campaigns on environmental attitudes and behavior.
Bradfield Lyon
Associate Research Professor
Climate Change Institute and School of Earth and Climate Sciences
bradfield.lyon@maine.edu
My research utilizes a wide range of climate observations and climate model output to analyze observed variations and extremes in the earth's climate system on timescales ranging from sub-seasonal to multidecadal. I am particularly interested in investigating the causal mechanisms, regional manifestations, prediction, and impacts of drought and heat waves. In addition, I undertake diagnostic analyses of both regional and large-scale changes in the future climate based on coupled climate model projections. From an applied perspective, I'm interested in the impacts of climate variations and climate change on various sectors of society, including energy, agriculture and water resources. A new area of research involves the assessment of the impacts of climate variability on renewable energy resources, particularly wind power, and on climate-sensitive aspects of the joint behavior between energy demand and the contemporaneous energy supply from renewable sources.
Ellen Mallory
Associate ProfessorSchool of Food and Agriculture
Sustainable Agriculture Extension Specialist
Cooperative Extension
ellen.mallory@maine.edu
My research and extension program focuses on soil health, nutrient cycling, and sustainable grain production for local food and feed markets. I am interested in understanding the vulnerabilities and opportunities that climate change presents for agriculture in New England; and in particular, identifying adaptation strategies that will increase the resilience of our cropping systems to increasingly variable weather. For instance, my research with UMaine colleagues on a cropping systems trial provided some of the first concrete evidence that improving soil health can reduce the impact of adverse environmental conditions on crops and improve year-to-year yield stability. As a new program initiative, I am working to calibrate a biophysical cropping systems model (DSSAT) for potato and grain production in Maine, with the goal of using it in collaboration with farmers and farm advisors to (a) determine the likely vulnerabilities of current production systems to climate change and weather variability, and (b) explore potential management strategies to reduce risk and increase resilience.
Brian McGill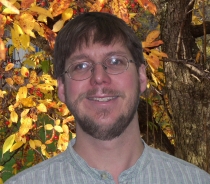 Professor of Ecological Modeling
School of Biology and Ecology
brian.mcgill@maine.edu
I want to understand how climate change is going to affect the plants and animals and crops around us in Maine. It is quite likely that pines will no longer dominate here in the Pine Tree State in a few hundred years due to climate change. Shorter term, how well will potatoes and blueberries continue to grow here? And how will all these changes to the biosphere affect humans economically and culturally?
Esperanza Stancioff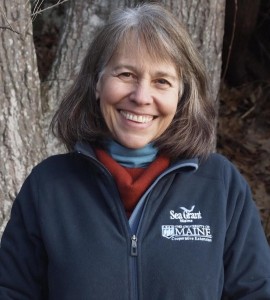 Associate Extension Professor Cooperative Extension Maine Sea Grant
esp@maine.edu
My current work focuses on climate change adaptation through education, outreach and research to promote climate change awareness and adaptation planning. I am the coordinator for Maine's Climate Change Adaptation Service Providers Network (CCAP) working to support municipalities' efforts in partnership with state agencies and other organizations. I am also chair of the NE Regional Sea Grant Climate Network and steering committee member of National Sea Grant Climate Network and the Northeast Regional Coastal Acidification Network (NECAN), and co-coordinates the Signs of the Seasons Program: A New England Phenology Network.