Michael Grillo
Magister artis historia
History of Art, Photography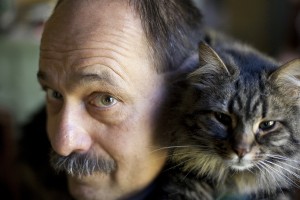 Dr. Michael Grillo writes on how Italian fourteenth-century images operate as primary sources that visually articulate ideas inexpressible in any other media, including the verbal realm.
Dr. Grillo received his PhD from Cornell University with a dissertation on Medieval History of Art. He continued this work with his 1997 book, "Symbolic Structures: The Role of Composition in Signalling Meaning in Italian Late Medieval Painting." Recent articles include ""Perspective as Structured Memory in the Wake of the Plague"Illuminated Architecture: The Influence of Manuscripts on the Palatine Chapel", "Broadening the Gene Pool: The Value of the Humanities Future Success", and "The David of Michelangelo and Renaissance Neo-Platonism". He offers seminars on Fourteenth-Century Epistemology, Medieval and Renaissance Phenomenology, Theory and Practice in Photography, and Documentary Film History, among others. He is also a practicing photographer, and seeks to explore how aesthetic theories play out directly in application in our world, particularly how photography operates as a cultural specific visual modality.
He directs both the interdisciplinary Medieval and Renaissance Studies minor and the Film and Video minor.