---
Angela Daley
Associate Professor
Office: Winslow Hall, Room 307
Phone: 207.581.3159
Email: angela.daley@maine.edu
---
Education
Ph.D. Economics, Dalhousie University, 2016.
M.A. Economics, University of New Brunswick Fredericton, 2008.
Diploma in University Teaching, University of New Brunswick Fredericton, 2008.
B.B.A. Economics with Distinction, University of New Brunswick Saint John, 2004.
Research Interests
I am an applied microeconomist in the fields of labor and health. I study economic well-being, health and the relationship between them. I am particularly interested in the role of policy in mitigating disparities. I characterize policy problems, and I evaluate the intended and unintended consequences of policy options.
My research focuses on individuals and families in rural and remote communities, Indigenous Peoples, those who endure poverty and/or economic insecurity, and other marginalized populations. I prioritize themes that are relevant to Maine, Atlantic Canada and the Arctic because my research is motivated and informed by lived experiences in these regions.
Selected Peer-Reviewed Publications
Selected Work in Progress
A decomposition of economic vulnerability among Indigenous and non-Indigenous adults in Canada (with B. Watson).
From the Food Mail Program to Nutrition North Canada: The impact on food insecurity among Indigenous and non-Indigenous families with children
(with S. Pandey, S. Phipps and B. Watson). 
Public smoking bans and drinking behavior: Impact by gender and race/ethnicity in the United States (with M. Rahman, P.M. Sarker and L. Sigaud).
The effects of a universal income transfer on food insecurity within households (with P.M. Sarker and J.G. Malacarne).
The impact of public smoking bans on Canadian youth: Gender matters (with P.M. Sarker).
Water insecurity in the Arctic: A narrative review (with P.M. Sarker, B. Camire, M. Oehler, K. Daley, K.P. Bell and S. Jain).
Teaching
I generally teach Principles of Microeconomics, Intermediate Microeconomic Theory, Health Economics and Senior Capstone.
While working with students, I follow best practices developed by the American Economic Association for Building a More Diverse, Inclusive, and Productive Profession (Bayer et al., 2019). In short, I strive to: build knowledge about economics and the variety of careers that are possible; ensure that course content is relevant to diverse students; use active learning and other inclusive teaching methods; foster a sense of belonging; and help students understand the learning process. 
Bayer, A., Kalemli-Özcan, Ş., Pande, R., Rouse, C.E., Smith, A.A. Jr., Suárez Serrato, J.C. and Wilcox, D.W. (2019). Best Practices for Economists: Building a More Diverse, Inclusive, and Productive Profession. American Economic Association. https://www.aeaweb.org/resources/best-practices.
Advising
I actively advise undergraduate and graduate students at UMaine and other institutions. Students have presented their research at regional and international conferences, and we have published together in peer-reviewed journals. After graduation, students have gone on to careers in the private and public sectors, as well as academia. Thesis-based graduate students for whom I served as chair are featured below.
Sujita Pandey
M.S. Economics, UMaine, 2018
Muntasir Rahman
M.S. Economics, UMaine, 2019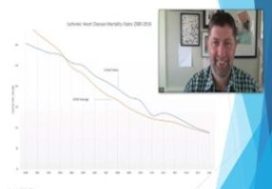 Dan Feldman
M.S. Economics, UMaine, 2020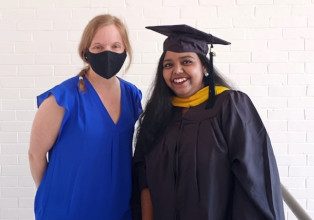 Prianka Maria Sarker
M.S. Economics, UMaine, 2022
---