Advanced Standing Options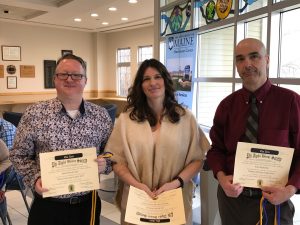 Advanced standing in the MSW program is awarded to students who have earned their BSW from a Council on Social Work Education accredited program, have met the advanced standing admission criteria described in the admissions materials, and are recommended for  advanced standing by the Admissions Committee. Applicants accepted with advanced standing status are required to complete three online, two-credit summer courses that provide new content and serve as a "bridge" to the advanced year of the MSW program. Advanced standing students are admitted into the MSW program for May of each year. The Advanced Standing program consists of 46 credit hours.  Applicants may apply to complete the program full-time over one year or extended over two years at the University of Maine campus in Orono. The distance program option is also available to advanced standing students.
For more information about the Two-Year On-Campus MSW Program please contact us today with your questions – we'd love to hear from you! 
Sample Plans of Study

Advanced Standing Online-Blended Plan of Study

Advanced Standing One-yr Plan of Study – Campus – Orono

Advanced Standing Two-yr Plan of Study – Campus – Orono