Featured Faculty
Learn more about your accomplished colleagues in STEM and SBS, and new faculty. You could be inspired by faculty you know, and perhaps by those you haven't yet met.
Dr. Danielle Levesque, Assistant Professor of Mammalogy and Mammalian Health
Have you experienced any drawbacks as a woman scientist? 
I have been really lucky in that in my particular field, Comparative Physiology, there's a couple of strong women, but all of the sort of "silverback" guys are very, very supportive. Of the post-docs and PhDs coming through it's almost 50/50 by gender, or even skewing higher on the female side. I have friends who have self-selected out of this stage of research (PhD, post-doc, new faculty) because of the workload. It's not worth it to them, but I feel like the field as a whole is starting to get that. There are more researchers, male and female, that are starting to step back and say the 80-hour work week is untenable, no one needs to to do that.
Dr. Kim Huguenard, Assistant Professor of Civil Engineering
What brought you to UMaine?
There are actually a couple of things that brought me to UMaine. The first one is the research affiliate with the project that hired me. I am part of SEANET, the EPSCoR grant, and I was hired as engineering expertise to look at the role of climate change in aquaculture. I was excited because it is in a more applied direction than what I had been doing previously. Also, of all the places I interviewed, I got the warmest feeling from the engineering department here. I feel really lucky that I am part of a supportive department – that was the deciding factor.
Dr. Cindy Isenhour, Associate Professor of Anthropology
What advice would you give other women in science and/or in academia?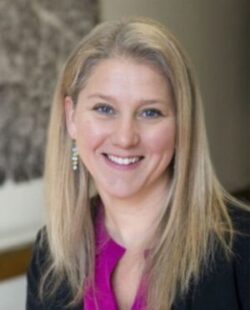 Be confident – trust yourself and your intelligence. As life-long learners many academics and researchers feel overwhelmed by how much they don't yet know. While both male and female faculty certainly suffer from associated self-doubt, there is significant evidence to suggest that women in academia are much more likely to feel their expertise and experience are inadequate. As a result many women are less likely to self-promote and bargain for their own interests. In the long run this can result in pay inequality and less opportunity for career advancement. Having good female role models and mentors on campus can certainly help to break down these barriers.