Knowledge Bites webinar teaches responsive web design
UMaine's free New Media webinars continue this year, starting on December 6th with a hands-on workshop on coding a website that looks great on both big desktop screens and smaller mobile devices.

Code a responsive web page
Monday 6 December 2021
5-6pm EST
An interactive recording of this event is now available.
New Media's "Knowledge Bites" webinars are back by popular demand. Originally conceived to serve remote learners in high schools during the pandemic, these hands-on workshops on digital skills were so well received that we are offering a new series for the 2021-22 academic year.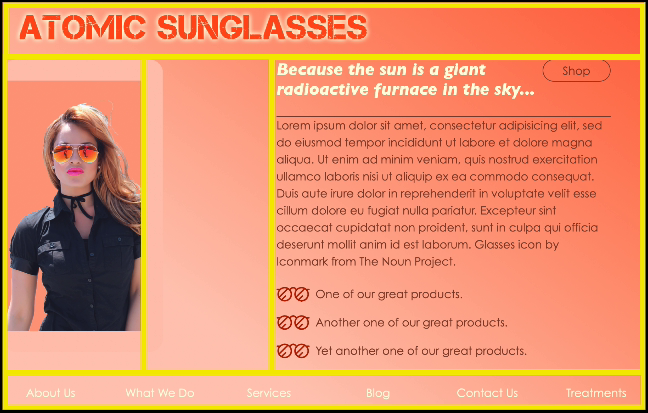 Now that 70% of web browsing is mobile, it's critical that websites work on phone-sized screens as well as 4K monitors. This hands-on webinar walks participants through applying a powerful open standard called CSS grid that makes it easy to build responsive web pages. The beauty of CSS grid is that it allows designers to code visually, arranging descriptive words to build complex layouts that scale gracefully between large and small screens.
Participants will use free, online tools to write a responsive web page that can be shared online or used as reference. This Zoom workshop requires nothing more than a browser; no special software or prior web coding experience is required.
This webinar is not a lecture but a hands-on walkthrough that requires nothing more than a browser and a free CodePen account.
As a bonus, the New Media webinars offered last year are now available as interactive recordings, including Create Your First Mobile App, Discover New Media Careers, and NFTs: Myth and Reality. Thanks to an interactive table of contents, you can just jump right to the section you're interested in and learn, whether how to mint an NFT or how to find an internship to match your career interests.
Recent comments from participants include:
"I actually learned how to make something useful in a very short time."
"The strongest part in my opinion is how easy it was to understand."
"Simple enough for everyone to understand but complex enough for those who have some experience."
We hope you will join us!