Student-built app helps Maine farmers grow food year-round
Consumers are increasingly eager to eat local produce, but farm-to-table options in the cold season aren't always easy to find in a northern state like Maine. That could change thanks to a new mobile app designed to help farmers optimize greenhouse conditions in the winter months, from a team led by New Media faculty and Still Water co-director Joline Blais.

The Maine Agricultural Apps Project, or MAgApp, combines a cutting-edge Internet of Things approach with time-tested solutions like improved insulation. Built in React Native, a cross-platform framework that works for iOS and Android phones, the app lets farmers access and share real-time data on greenhouse conditions such as humidity and temperature.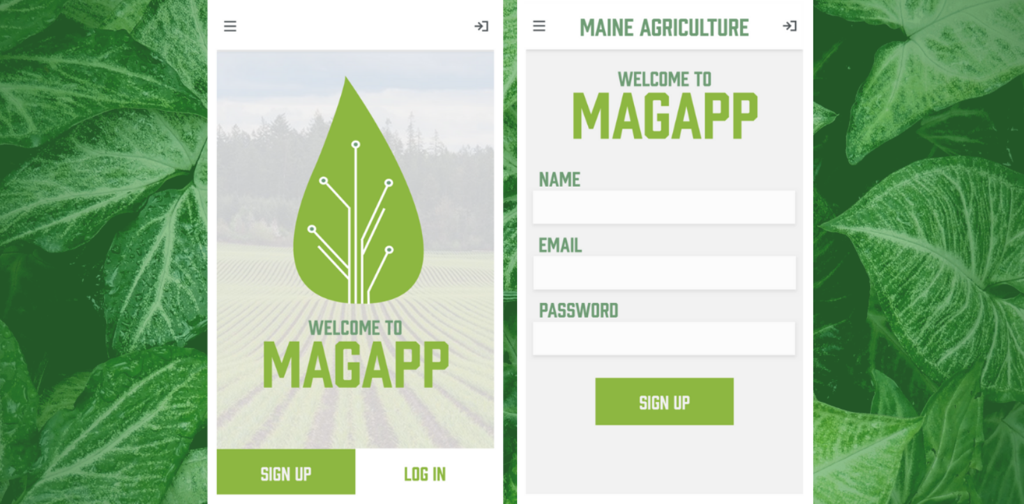 Maine Insights described the revolutionary potential of locally developed apps in a recent feature:
Blais and her team hope to use MAgApp to develop a new industry in Maine and keep college graduates in the state. They hope to inspire people to start their own businesses once the app is fully developed….Blais thinks the development of this app will contribute to a sustainable future for Maine farmers as well as the tech youth who support them….

"We're all very much interested in this kind of interdisciplinary work and having not only faculty involved but seeing students break out of academic silos. We don't want them to think about the world as only one subject or only one major or only one discipline," Blais said. "We think that interdisciplinary models are the way of problem solving for the future and is great to see new media so interconnected with UMaine's original land grant mission."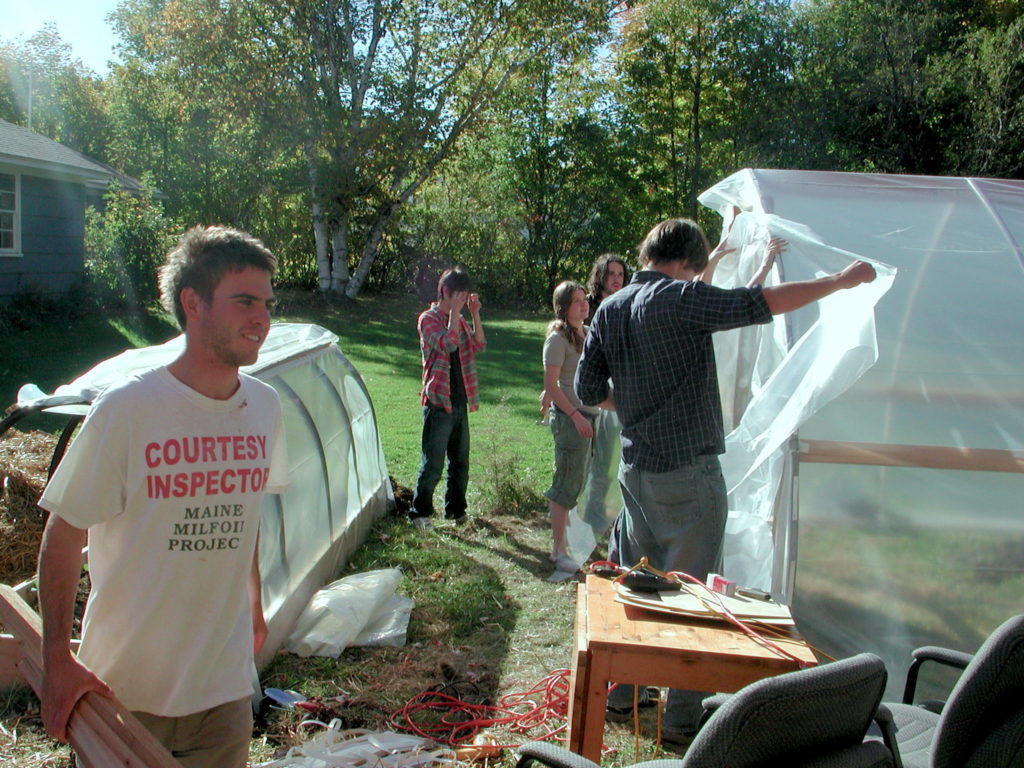 Blais and her team were one of nine projects awarded a 2018 Interdisciplinary Undergraduate Research Collaborative (IURC) grant. She worked with University of Southern Maine faculty and Maine Sustainable Agriculture Society (MESAS) coordinator Bill Giordano to oversee a team of undergraduates whose backgrounds range from computer science to graphic design, including Eliza Bennett, Darius Haskell, and Jack Lampinen. Other collaborators include Horticulture professor Stephanie Burnett, biology professor Larry Feinstein, and sensor developer John der Kinderin.
The New Media program's emphasis on real-world interventions often asks students to get their hands dirty–in this case, literally. "It would really be great if we have little clusters of small businesses with students that come out of new media programs that know how to program sensors, build these apps and repair them while helping farmers," Blais said. "We don't want farmers beholden to large corporations. We'd like them to be supporting small companies locally."