Future Sustainability Leaders Internship Program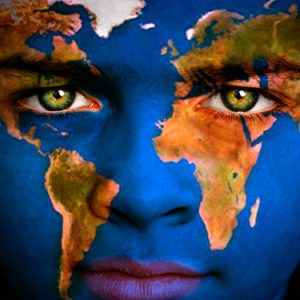 Started in 2022, the Mitchell Center's Future Sustainability Leaders (FSL) Internship Program is designed to achieve three connected goals: 1) Provide undergraduate and graduate students with innovative, cohort-based leadership training (e.g. stakeholder collaboration, interdisciplinary teamwork, communication, problem-solving) that is combined with hands-on experiences working on real-world sustainability problems in Maine; 2) Strengthen alignment between the University of Maine's research capacities and the needs of diverse partners; 3) Contribute to community, economic, and workforce development by training the next generation of leaders, problem solvers, and engaged citizens.
FSL Internships relate to the overarching challenge of sustainability, which requires a dual focus on the well-being of people and the natural world. Such challenges arise in a wide range of contexts, and include issues involving the environment, conservation, climate change, One Health, energy transitions, etc.
2023 Internship Teams
Improving DEP Services on Nature-Based Solutions for Resilient Infrastructure
Graduate Intern: Karina Cortijo-Robles
Faculty mentors: Jessica Jansujwicz, Lauren Ross, Parker Gassett
Partner mentor: Nathan Robbins, Maine Dept. of Environmental Protection
Historical Uses of the Proposed Area for the Maine Offshore Wind
Graduate Intern: Katrina Webster
Undergraduate Intern: Ariana Edwards
Faculty mentor: Christine Beitl
Partner mentors: Carl Wilson and Casey Yanos, Maine Dept. of Marine Resources
Empowering Community Resilience and Economic Development in Washington County
Graduate Intern: Gray Jones
Undergraduate Intern: Dawson Pillow
Faculty mentor: Tora Johnson, University of Maine at Machias
Partner mentor: Jennifer Peters, Sunrise County Economic Council
Bear Outreach and Education Program
Graduate Intern: Carrie Loomis
Faculty mentor: Emily Uhrig, Collaborative Project Coordinator, UMaine
Partner mentor: Amanda DeMusz, Maine Dept. of Inland Fisheries and Wildlife
Disaster Dollars – Strengthening Hazard Mitigation Planning Services in Maine
Undergraduate Intern: Jorja Hooper
Faculty mentor: Adam Daigneault
Partner mentor: Sam Roy, Maine Emergency Management Agency
Barriers to outdoor recreation faced by Underrepresented Minority groups in MaineGraduate Intern: Gray Jones
Graduate Intern: Gabrielle Venne
Undergraduate Intern: Erin Ciampa
Faculty mentor: Sandra De Urioste-Stone
Partner mentor: Rex Turner, Maine DACF, Bureau of Parks and Lands
Seeking Solutions to Food Waste in Maine
Undergraduate Interns: Colin Smith, Estephanie Baez-Vazquez, Jessica Cleary-Reuning
Faculty mentors: Susanne Lee and Travis Blackmer
Maine Local Energy & Climate Network
Undergraduate Intern: Mads Howorth
Faculty mentor: Sharon Klein
2022 Internship Teams
Tackling an Unsustainable Waste Stream to Protect a National Treasure 
Graduate Intern: Jared Entwistle
Undergraduate Intern: Rachel Pellis
Faculty mentor: Cindy Isenhour
Partner mentors: Kevin Sutherland and Valerie Peacock, Town of Bar Harbor
Harnessing GIS tools for Community Resilience and Prosperity in the Sunrise County
Graduate Intern: Amy Dowley
Undergraduate Intern: Austin Simmons
Faculty mentor: Tora Johnson, University of Maine at Machias
Partner mentors: Jen Peters and Charles Rudelitch, Sunrise County Economic Council
Educational and workforce development priorities for training the next generation of Maine's fishermen and aquaculture farmers
Graduate Intern: Gabriella Gurney
Undergraduate Intern: Emma Brusie
Faculty mentor: Jessica Jansujwicz
Partner mentor: Keri Kaczor, Maine Sea Grant
COVID-19 Impacts on Outdoor Recreation Trends and Management Issues
Graduate Interns: Lucy Martin, MacKenzie Conant, Gabrielle Venne
Undergraduate Intern: Molly Bogner
Faculty mentor: Sandra De Urioste-Stone
Partner mentor: Rex Turner, Maine DACF, Bureau of Parks and Lands
Rapid, field deployable method for the detection of fecal contamination of water
Graduate Intern: Casey Schatzabel
Faculty mentor: Jean MacRae
Partner mentor: Hannah Horecka, Maine Dept. of Marine Resources
Improving Dept. of Environmental Protection Services on Climate Resilient Infrastructure
Undergraduate Intern: Melissa Genoter
Faculty mentor: Jessica Jansujwicz, Lauren Ross, Parker Gassett
Partner mentor: Nathan Robbins, Maine Dept. of Environmental Protection
Resources
Mitchell Center Article
New internship program empowers the next generation of sustainability leaders
Mitchell Center Talk (October 2022)
Training the next generation of leaders to solve complex societal problems: The important role of internships
Jessica Jansujwicz, Assistant Director for Research, Maine Sea Grant and Student Interns