The Keynote event of the Maine Bicentennial Conference will start at 5:00 pm on Friday, May 31, in Room 100 of D.P. Corbett Hall, immediately following the Maine History Festival, which takes place next door in the Collins Center for the Arts from 2:30-4:30 pm.
The Keynote event, as well as the Maine History Festival and its reception, is free and open to the general public (no registration needed to attend these events).
The Keynote event will feature short presentations by two Pulitzer-Prize winning historians, who have both written about Maine and are among the most distinguished contemporary historians of early America. A moderated discussion will follow and the audience will have an opportunity to join the discussion.
---
Alan Taylor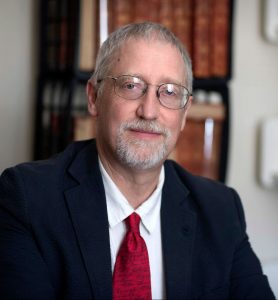 Thomas Jefferson Foundation Chair in American History at the University of Virginia
Born in Portland, Maine, Alan Taylor was graduated from Colby College in 1977. He served as a researcher for historic preservation in the United States Virgin Islands, before his graduate studies at Brandeis University. After a postdoctoral fellowship at the Institute of Early American History and Culture (Williamsburg, Virginia), he taught at Boston University, the University of California at Davis, and the University of Virginia, where he has held the Thomas Jefferson Chair in American History since 2014.
Taylor's dissertation and first book, Liberty Men and Great Proprietors: The Revolutionary Settlement on the Maine Frontier, 1760-1820 (Univ. of North Carolina Press, 1990), examined searing economic, political, and religious divisions in Maine during the statehood era. Other lauded book publications, among them two Pulitzer-Prize winners, include: American Revolutions: A Continental History, 1750-1804 (Norton, 2016), The Internal Enemy: Slavery and War in Virginia (Norton, 2013), The Civil War of 1812: American Citizens, British Subjects, Irish Rebels, & Indian Allies (Knopf, 2010), and William Cooper's Town: Power and Persuasion on the Frontier of the Early Republic, (Knopf, 1995), among others.
---
Laurel Thatcher Ulrich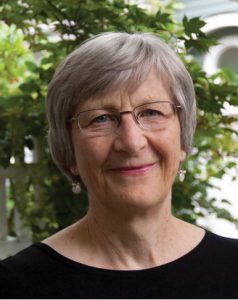 300th Anniversary University Professor at Harvard University
Laurel Thatcher Ulrich is known for her books on early New England, but she is not a native of the region. She grew up among the potato farms and sagebrush of eastern Idaho in a town on the main highway to Yellowstone National Park. Her western upbringing accounts for her Rocky Mountain accent and for her fascination with the way New England history came to dominate national culture.
She moved to New England in 1960 with her husband, Gael Ulrich, who completed an Sc.D. in Chemical Engineering at MIT. She did her graduate work at the University of New Hampshire, while raising her five children, and taught at Harvard from 1995 to 2018.
Her multi-award-winning book A Midwife's Tale: The Life of Martha Ballard Based on Her Diary, 1785-1812 (Knopf, 1990) brought the world of a Hallowell, Maine, midwife to wide scholarly and popular attention. Ulrich's book publications include: A House Full of Females: Plural Marriage and Women's Rights in Early Mormonism, 1830-1870 (Knopf, 2017), Well-behaved Women Seldom Make History (Knopf, 2007), and The Age of Homespun: Objects and Stories in the Creation of an American Myth (Knopf, 2001), among others.