In Memoriam: Jen Tyne, 1970-2022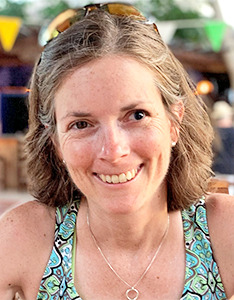 Jennifer Tyne, Principal Lecturer of Mathematics at the University of Maine, passed away on September 18, 2022 at her home in Orono.
Jen was a well-respected educator in the Department of Mathematics & Statistics, pairing an organized approach with great energy to implement numerous innovations in teaching. She was a supportive colleague and mentor to many. In 2019, Jen received the university's Presidential Outstanding Teaching Award.
Students appreciated Jen's enthusiasm and her ability to make challenging math easy to understand. Students described her as an excellent teacher who really cared about their progress, actively engaging them within the classroom.
The Department of Mathematics and Statistics community has lost an exceptional colleague and champion of student-centered mathematics education.  Our thoughts are with her husband and their three children.
An obituary is online. A Mass of Christian burial will be held at 10 a.m. Friday, Sept. 23 at Parish of the Resurrection, Holy Family Church, 429 Main St., Old Town. Private burial will be at Riverside Cemetery in Orono. A reception and celebration of life gathering will be held on the University of Maine campus at the Bodwell Area of the Collins Center for the Arts following the funeral mass.