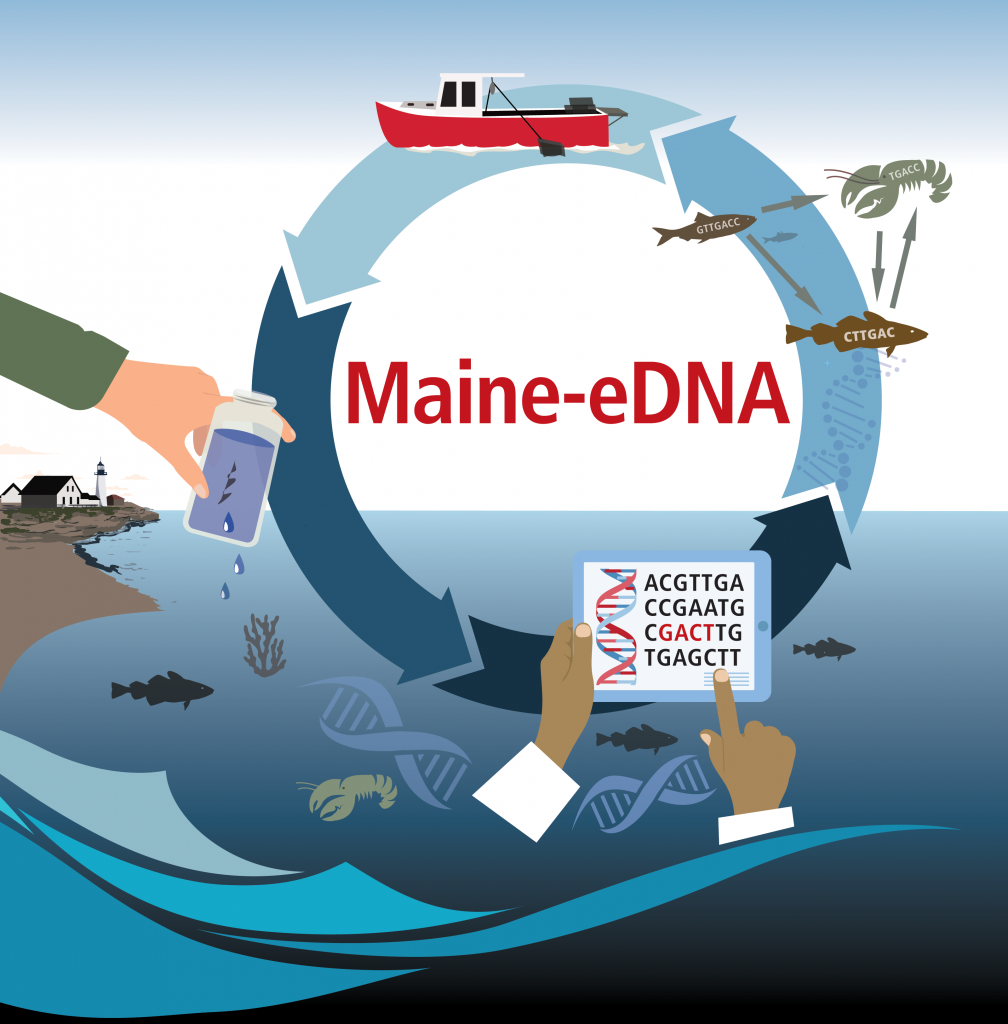 New statewide coastal ecosystem project
Maine's coastal ecosystems, from lakes to rivers, estuaries and nearshore waters, are impacted by numerous stressors, including ocean warming, fisheries declines, and invasive species. This new, statewide project funded by the US National Science Foundation's EPSCoR Program – Maine-eDNA – will advance ecological understanding of coastal systems and build scientific and practical capacity to translate this knowledge into action. Heather is one of four co-principal investigators on the project, and her focus is on building and nurturing partnerships within and beyond the scientific team of Maine eDNA, including developing connections with collaborators in government, non profit and private sector institutions.
To learn more, watch this brief video, visit the project website or contact Heather at heather.leslie@maine.edu.