Undergraduate Opportunities
Undergraduates are actively involved in research experiences at FIRST. This research can take the form of capstone senior projects, work-study and work-merit jobs, participation in externally funded projects with individual faculty, and the NSF-REU Research Experience for Undergraduates Program in Sensor Science and Engineering. Students are encouraged to speak with individual faculty members to further explore these opportunities.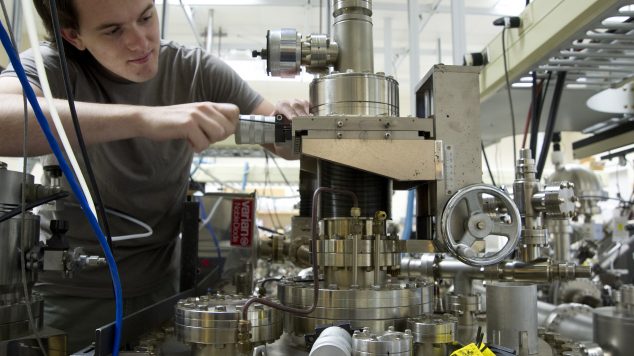 ---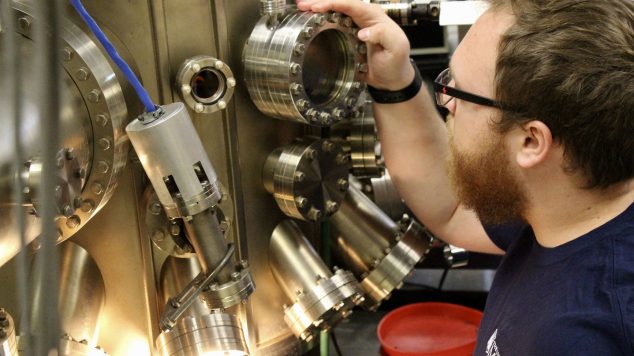 Graduate Student Assistantships and Fellowships
Students receive a stipend and tuition waiver to carry out graduate research. Support comes in the form of Research Assistantships from external research grants awarded to FIRST, Teaching Assistantships in individual departments, Research Fellowships from the University of Maine, and other sources. Prospective students are encouraged to contact the FIRST Director or individual faculty members to find out more about these opportunities.
Specialized Courses
Faculty associated with FIRST teach specialized courses in physics and chemistry of surfaces and interfaces, vacuum science and technology, thin film technology, materials analysis techniques, adsorption and catalysis, microsensor design and fabrication, bioengineering, MEMS/NEMS, microelectronic devices, as well as traditional foundation courses in their home departments. Specialized seminars and mini-courses are presented by visiting scholars from around the world, and many students have the opportunity to work with scientists from other university, government, and industrial laboratories through collaborative research projects with FIRST personnel.
Environment
Maine is a great place to live. In addition to becoming a member of a stimulating scientific community, students can enjoy excellent outdoor and cultural activities. Acadia National Park, Baxter State Park, and other nearby areas are ideal for hiking, camping, climbing, sailing, and skiing. The Collins Center for the Arts draws music, dance and theater groups from around the world. The University is located in the town of Orono, Maine, which is ten miles north of Bangor, Maine the third largest city in Maine.