FIRST News
FIRST Welcomes New Faculty
FIRST welcomes the addition of Dr. Tomas Marangoni, Assistant Professor of Chemistry, and Dr. Nicholas Bingham, Assistant Professor of Physics to our department.
Apul Receives $1.1 Million Multi-Insitutional Grant
Onur Apul, an assistant professor of environmental engineering at University of Maine, will lead a $1.1 million multi-institutional investigation backed by NASA to explore whether nanobubbles can support space exploration, including water treatment on spaceships.
Yang Receives Prestigious NSF Early Career Award
Dr. Yingchao Yang, Assistant Professor of Materials Science and Engineering and an Associate Member of FIRST, was recently awarded the prestigious NSF Early Career Award. The project title is  "Asymmetrical Fracture of Two-dimensional High Entropy Nanomaterials". The project will start on April 01, 2022 and end on March 31, 2027. The advanced equipment in FIRST and CORE will be used to support the project. 
Edalatpour Promoted
Dr. Sheila Edalatpour, Mechanical Engineering and an Associate Member of FIRST, was recently promoted to Associate Professor with tenure.
Job Posting
FIRST has an open position for a Postdoctoral Research Associate or Research Associate. This position will support research and development activities related to projects funded at FIRST in the areas of sensor technology.  To apply or for full details on the job description, please click HERE.
January 4, 2022: Bista wins CUGR award
Bivek Bista, an undergraduate student research assistant with FIRST and a Mechanical Engineering student, has won a CUGR (Center for Undergraduate Research) Award for his work "Hybrid Carbon Nanotube based Catalytic Materials as a Biochemical Sensor," advised by Sharmila Mukhopadhyay, Director of FIRST.
October 13, 2021: NSF Grant to design a new class of materials for optoelectronics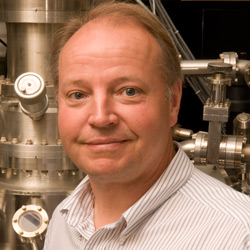 A University of Maine-led research team, in collaboration with the University of Alabama, will design a new class of materials capable of improving solar cells, lasers and other optoelectronic devices that convert light into energy with a $525,000 collaborative research award from the National Science Foundation.
Liping Yu, an assistant professor of physics at the University of Maine, will lead the project and collaborate with Robert Lad, a professor of physics at UMaine, and Feng Yan, an assistant professor with the Department of Metallurgical and Materials Engineering at the University of Alabama.
Three Ph.D. students and six undergraduate students will participate in the three-year project, during which they will obtain extensive training in computational materials science, materials synthesis and characterization, and data analysis. Much of the experimental work will be carried out using facilities within UMaine's Frontier Institute for Research Sensor Technologies (FIRST).
For the full news release, please click here.
September 16, 2021: Amir Rahmani, People's Choice Award, Nottingham Prize Competition
Amir Rahmani competed in the Nottingham Prize Competition at the (Virtual) 2021 Physical Electronics Conference, a conference that focuses on new research results in the field of surface science and in the sub-fields of physics and chemistry of interfaces. This year, contestants were asked to create a 10 minute video highlighting their work at a level that can be understood by a broad audience.  Participants in the conference voted on the "People's Choice Award" and chose the video created by Amir Rahmani Chokanlu, a PhD candidate in Chemistry and FIRST. His video describes the first "Direct Evidence for Sulfur Induced Deep Electron and Hole Traps in Titania" and provides new understanding of electronic states in this important class of photocatalysts.  The video can be viewed here: https://www.youtube.com/watch?v=UuMeu-1LXK8 
September 15, 2021: Onur Apul, New Associate Member
FIRST would like to welcome Dr. Onur Apul as an associate member. Dr. Apul is an Assistant Professor of Civil and Environmental Engineering. Dr. Apul's research focuses on responsibly harvesting nanotechnology to advance safe and sustainable water treatment. He specifically investigates molecular level interactions at the boundary layers to help tackle emerging environmental concerns (such as PFAS in drinking water sources or microplastics in coastal ecosystems).
September 1, 2021: $2.34M DOE EPSCoR Award
The next generation of harsh environment materials and wireless sensor techniques are the focus of a $2.34 million Department of Energy's (DOE) EPSCoR award for research led by University of Maine researchers Mauricio Pereira da Cunha and Robert Lad. Their primary goal is to address the pressing need for a new generation of sensor materials, devices and systems that can operate under extreme temperatures (up to 2000° F) and harsh environments that may consist of erosive particles and oxidizing, reducing or corrosive gases. These types of conditions are often found in the rapidly expanding energy sector, such as power plants, gas turbine generators, renewable power generation and advanced manufacturing. For the full news release, please click here.
June 1, 2021: Graduate Student Research Assistant (RA) Positions

The Frontier Institute for Research in Sensor Technologies (FIRST) at the University of Maine has multiple openings for Research Assistant (RA) positions in the High Temperature/Harsh Environment (HT/HE) Sensors research team. Qualified candidates will work closely with multidisciplinary teams of scientists, engineers, and technicians to perform state-of-the-art research on materials, sensors, and sensor systems that function in extreme environments. Please click here for more information.