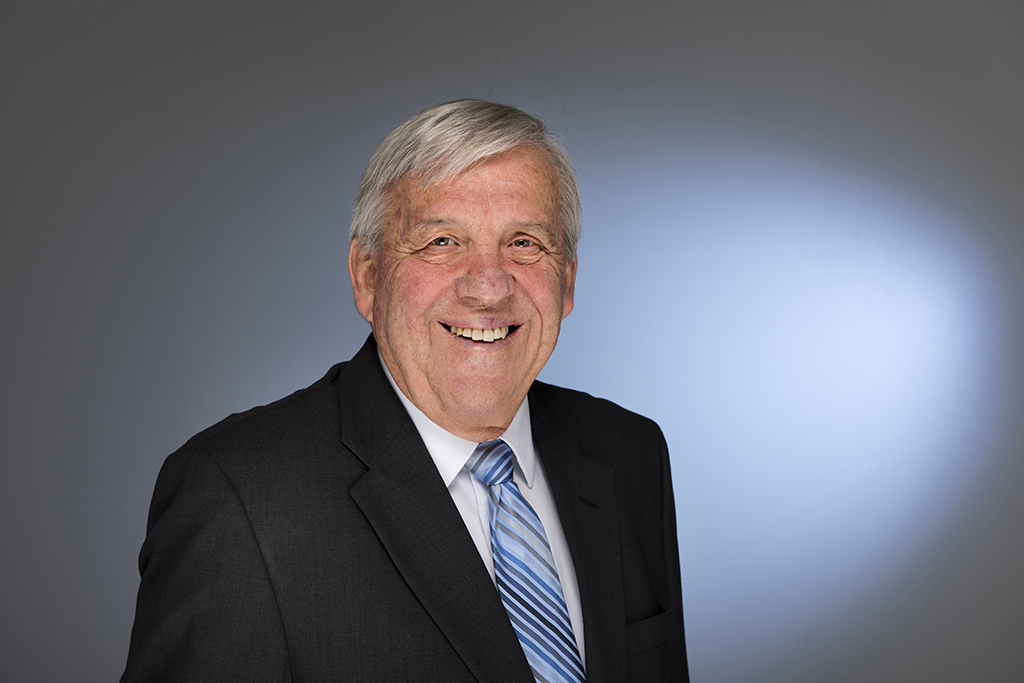 Remembering Dean Emeritus Bob Cobb
One of the University of Maine's longest-serving deans and a stalwart of education for learners of all ages in Maine has passed away. Robert Cobb, dean emeritus of the College of Education and Human Development, died Sept. 29.
Bob joined the UMaine community in 1969 to teach physical education. He was named acting dean of the college in 1977 and appointed dean a year later. Bob is remembered for his leadership and vision, warmth and caring, and student focus and dedicated mentoring. His legacy includes a commitment to educational leadership, and to the connection between learning and competitive sports for children.
When he retired in 2007, Bob was the longest serving dean of a college of education nationwide.
In 2017, the college honored Bob by establishing the Robert "Bob" A. Cobb Scholarship Fund at the University of Maine Foundation, which provides financial aid to undergraduate students in need. A story is online.
"Bob Cobb was a legendary education leader in Maine," says UMaine President Joan Ferrini-Mundy. "He was hired by another UMaine education legend, Dean Mark Shibles, launching a career that spanned nearly four decades.
"Bob established much of the critical infrastructure on which our College of Education and Human Development has grown, including a commitment to meeting the needs of learners of all ages in Maine — PK–12 students, and current and future teachers and administrators. From helping establish UMaine's Reading Recovery program and a doctorate in educational leadership to collaborating with policy makers, Bob was a true believer in the value of education to transform lives. His legacy endures."
"On behalf of the College of Education and Human Development, I send our condolences to Dr. Cobb's family and to all of you who knew him and benefited from his dedication to UMaine and the college," says Penny Bishop, the current dean of the college.
"Thank you for taking a moment to remember Dr. Cobb and his legacy. We benefit every day from the strong leadership he provided."
An obituary online notes that private services are scheduled.