Honoring Bob Cobb, former dean of the College of Education and Human Development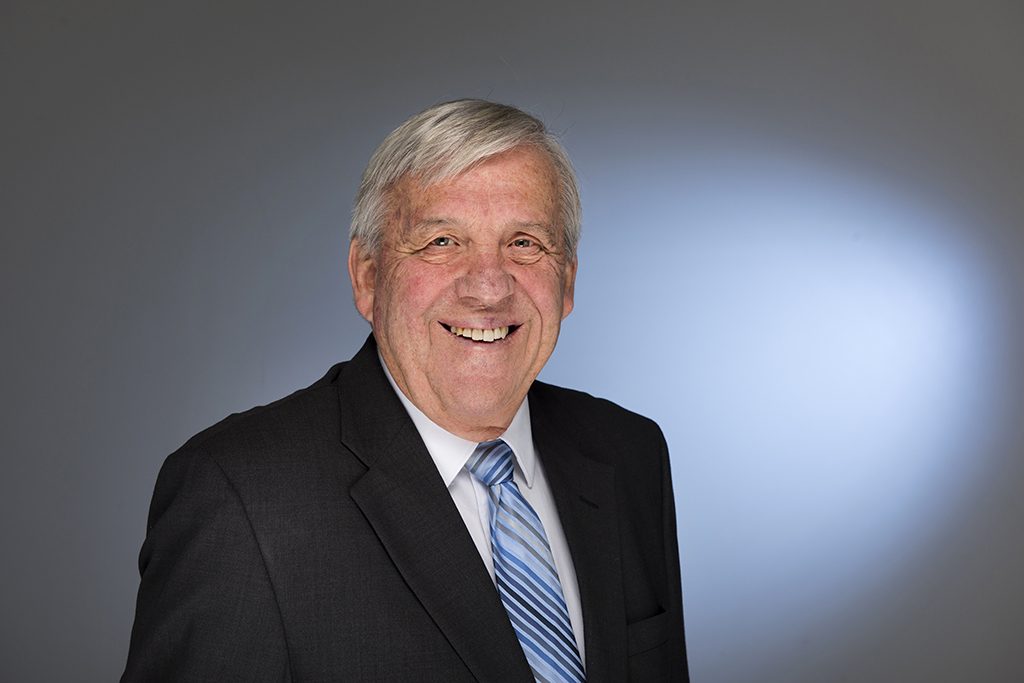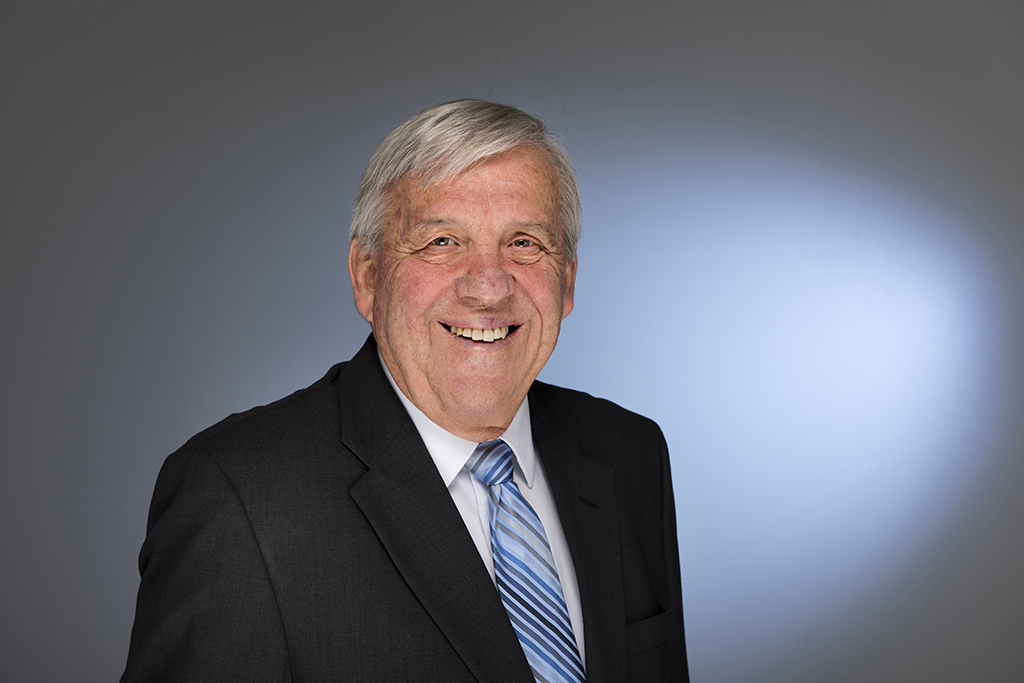 Well before he became the longest serving dean of University of Maine's College of Education and Human Development, Bob Cobb grew up on a dairy farm in Winthrop, Maine, where his parents instilled in him a desire to do well in school and play sports.
"I always wanted to be a teacher and a coach," says Cobb, who retired from UMaine in 2007 after 38 years with the university, 30 of them as dean.
"Every spring, we would covert one of the pastures at the dairy farm into a baseball field," he recalls. "And hard work and education were always the watchwords."
On Friday April 7, the College of Education and Human Development will celebrate Cobb's nearly 40 years of service to the university. The event will also be the formal launch of the recently established Robert "Bob" A. Cobb Scholarship Fund, which will provide financial aid to undergraduate students in need.
Cobb's UMaine career began in 1969, when Dean Mark Shibles (for whom Shibles Hall is named) hired him as an assistant professor of education with a focus on physical education. Cobb had earned his bachelor's and doctoral degrees from Springfield College in Massachusetts, where he also played and coached football. He and his wife Shayne were high school sweethearts in Winthrop, and they seized the opportunity to return to their home state.
In 1977, Cobb became acting dean of what was then just the College of Education. He was invited to apply for the full-time position, which he assumed the following year. When he retired Cobb was not only the longest serving dean at UMaine, he was the longest serving dean of a college of education anywhere in the United States.
"As dean I had a wonderful set of colleagues and we worked closely together," he says, citing fellow administrators such as Bob Kennedy, Henry Hooper, Ed Hackett, John Hitt, as well as a number of outstanding support staff members such as Ethel Hill, Dianne Avery, Phyllis Thibodeau and Amy Cates.
"There was pretty steady turnover in the deans' offices of the other colleges," he adds. "But not in education. I wasn't looking to career climb at that point. I was very pleased with where I was."
When Cobb took over as dean, he wanted to reconnect the college with the schools of Maine, which he says are the college's "primary constituents." He set out to improve the college's graduate programs, increasing the number of programs in areas such as literacy education and establishing a doctoral program in educational leadership. The college started offering the Reading Recovery and Maine Partnerships in Comprehensive Literacy programs during Cobb's tenure as dean. It also became a major player in state education policy, working with the Maine legislature, the state board of education, the Maine Department of Education, and various organizations representing teachers, principals and superintendents to gather and analyze data on a wide variety of policy questions.
In 1997, the Department of Human Development and Family Studies joined the college, which was renamed the College of Education and Human Development.
"That gave us pretty much the continuum—early childhood and preschool, to elementary, middle and high school, all the way through higher education," Cobb says.
Cobb himself always maintained an interest in the role athletic competition plays in the development of young people. After holding two national conferences on the topic, the college launched an initiative called Sports Done Right that developed best practices for youth athletics. Later, the college established the Maine Center for Sport and Coaching, offering a coaching certification program for high school coaches in the state.
Family has been central focus of Cobb's life. He and Shayne got married before his sophomore year at Springfield. They have two children: Daughter Tracy is an elementary school teacher, and son Casey is a professor of educational leadership and policy at the University of Connecticut. He and Shayne also have five grandchildren.
"Shayne's been the anchor in the family," he says of his wife. "She's been a tremendous source of support and inspiration for me."
Current Dean Tim Reagan says Cobb deserves much credit for making the College of Education and Human Development a central part of Maine's flagship university.
"Under his stewardship the college established its mission to provide and lead innovation in the state's public schools and higher education institutions, as well as other agencies that support the academic, cognitive, physical, social, and emotional development of Maine students," Reagan says.
Cobb says it's an honor to be recognized, and that the scholarship fund being established in his honor is humbling and gratifying.
"To think that we're able to harness the good will that people hold for this university to help future students, that is tremendous," he says.