Book co-authored by Mette receives Choice Reviews Outstanding Academic Title Award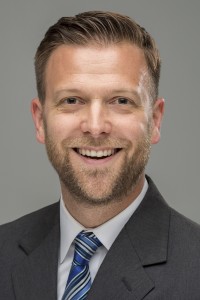 Ian Mette, associate professor of educational leadership at the University of Maine, and Carl Glickman, professor emeritus at the University of Georgia's Mary Frances Early College of Education, received a 2021 Choice Reviews Outstanding Academic Title Award from the Association of College and Research Libraries (ACRL).
The award recognizes their book, "The Essential Renewal of America's Schools: A Leadership Guide for Democratizing Schools from the Inside Out," for its contribution to the field of school leadership and overall excellence in scholarship.
"Well-grounded in the philosophy and theory of democratic change and leadership, the book contains specific ways that school leaders can bring about change in the name of public schools better preparing citizens for our democracy," said George Wood, a former school principal and superintendent from Ohio and convener of The Forum for Education and Democracy. "This is the book any visionary school leader should read before the start of school, or the book any visionary teacher should share with peers."
"The Essential Renewal of America's Schools" features real-world examples, charts and illustrations that give teachers, principals, students, parents, school boards and community members the tools to enhance their schools. It also provides a roadmap for replacing dependence on top-down state and federal regulations while explaining how schools can gain greater autonomy from strict external regulations.
"Dr. Glickman and I share a passion for the role of K-12 schools in democratic society," said Mette. "We feel a debt of gratitude to the numerous teachers, principals, superintendents and other school officials across the country who shared with us what works and how school leaders can inspire change in their communities."
Mette's research and teaching interests include instructional supervision, school reform and the merging of the two to drive meaningful improvement of educational systems. Specifically, his work targets how educators, researchers and policymakers can better inform one another to drive school improvement and reform policy. He is founding editor of the Journal of Educational Supervision, housed at the University of Maine.