Welcome to your classroom
You and your classmates will gain laboratory, computational and field skills, preparing you for a future career in the geosciences.  The diverse geology of Maine reveals a complex history of volcanism, continental collision, ancient oceans, recent glaciers, and active waterways.  Researching issues of natural resource management, water quality, sea level rise, and the impacts of climate change on agriculture are just some of the ways students and faculty make a difference in the community. 
The School of Earth and Climate Sciences is housed in a large and modern building that was designed specifically for our teaching and research needs.  Our internationally recognized faculty and cutting-edge research facilities will prepare you for a variety of career opportunities, or alternatively for continuing your education to the masters or doctoral level.  We invite you to explore our website and feel free to contact our Undergraduate Coordinator, Dr. Alice Doughty, for more information!
Why major in Earth Sciences?
Jobs in Earth and Climate Science related fields are projected to increase (resource management, research, science communication/education, etc.).
As the human population grows, so does the need for proper policy making and preparation in the event of natural disasters.
Feed your curiosity about how the Earth works and engage in meaningful work to help your community.

This major attracts a range of students.  You will have opportunities to check how much you enjoy field, lab, and computer work, and think about future careers that align with your skill set and sense of purpose.
What do Earth and Climate Scientists do?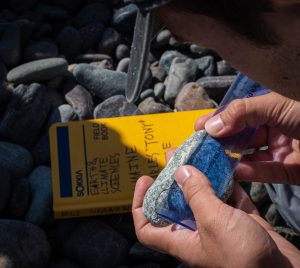 Our planet is a spectacular natural laboratory just waiting to be explored, its secrets discovered, and its processes understood. From the energy resources and manufacturing materials that originate from the Earth to the earthquakes and hurricanes that threaten lives, Earth and Climate Scientists are on the front line in a wide range of societally relevant pursuits. They use data and observations to better understand how humans are altering global climate, traveling to remote and wild places to measure the flow of glaciers and the melting if ice caps.  Earth and Climate Scientists monitor how water quality is affected by agricultural and industrial activity, and how plate tectonics drives volcanic eruptions and earthquakes. They provide essential information for establishing  governmental policies for resource management, environmental protection and public health. Earth and Climate Scientists make a difference. Check out our Research page to learn more about the types of work that we do, and visit our Undergraduate Life page to see how our students are engaged in faculty-led research projects.
What career opportunities are there in the Earth and Climate Sciences?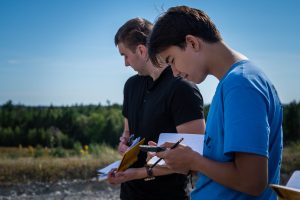 The prospect of diverse, interesting, and challenging career opportunities is one of the strongest reasons to consider majoring in Earth and Climate Sciences at the University of Maine. Career options include resource exploration and management, technical consulting, engineering, environmental sciences, as well as K-12 and post-secondary education. There are a multitude of different jobs in the private sector as well as federal, state and local governmental agencies. Because of their broad, but scientifically-grounded education, Earth and Climate Science majors also have many opportunities in professions requiring a knowledge of the Earth and how humans impact its climate and environment. These include health, law, business, diplomacy, public policy, teaching and journalism. At the  same time, the program provides sufficient depth so that our graduates will be prepared for graduate school in a broad range of subdisciplines of the Earth Sciences. The American Geological Institute is a great site for exploring career opportunities in depth.