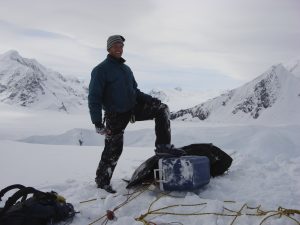 The UMaine School of Earth and Climate Sciences has a well-established reputation for educating highly successful masters and doctoral students. Through advanced coursework and focused research you will develop expertise on a well defined subject while improving your general knowledge across a broad range of science and engineering topics. Earning a graduate degree will not only enrich you personally but will also widen your career opportunities and significantly increase your expected lifetime earnings. If you are motivated and interested in joining our program, then we want to hear from you! 
Admission to our program is contingent upon identifying an advisor and having a financial plan in place to fund the student and the research.  Therefore, it is critical that prospective students contact potential advisors before submitting an application.  We occasionally are able to admit students who have not contacted potential advisors, but this is uncommon.  More details about admissions procedures and program requirements are in the Graduate Student Guide.  Some practical tips and links for current graduate students are available here. If you have any questions about the program, please contact the interim graduate coordinator, Dr. Sean Smith.  See the following topics below for more information:
Research Opportunities
Our graduate students work with their faculty advisors in Maine as well as in many parts of the world. Projects are commonly interdisciplinary involving several different science and engineering Departments at UMaine. Our students list this as a big strength of our program. Students commonly attend professional meetings in the US and abroad to share their research, and to meet prospective employers and graduate or postdoctoral advisors. Check our
Research page
for more information about research topics and associated faculty members. A good strategy is to decide what broad area you are most interested in and then
contact one or more faculty members
to learn about the possibilities.
Funding Opportunities
Our graduate students are typically paid a monthly stipend from one of three sources, (1) research assistantships or fellowships associated with extramural grant funding, (2) teaching assistantships provide by the School of Earth and Climate Sciences, and (3) fellowships, scholarships and research awards provided by the Graduate School. All of these funding sources are competitive, but highly motivated students with solid applications and academic records typically do very well. The best approach to securing funding is to decide where your interests lie and then contact the associated faculty members to learn about the possibilities. In addition to these stipend sources, small grants to support research and travel to conferences are provide twice yearly on a competitive basis from the
Graduate Student Government
. Other sources of research funding include the Geological Society of America, the American Association of Petroleum Geologists, and Sigma Xi. As with most good things in life, graduate school is not free! But those students who receive funding from the above sources have their tuition covered and half of their health insurance. The other half of their health insurance, and an annual fee, are the student's responsibility although advisors typically do what they can to help. For information about the costs associated with attending UMaine please see the
Graduate School's site
.
Life in the School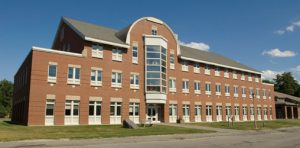 Life is good here! We have one of the newest buildings on campus that was designed specially for Earth and Climate Sciences teaching and research. Our graduate students share good-sized offices with natural lighting, and there are a number of common use facilities such as a computer cluster, laser printers, and photocopying. The building is bright inside and there is a large atrium-style area on the second floor for socializing or study. We also have a number of modern laboratory facilities for chemical, physical, and computational data collection and analysis.
Campus Life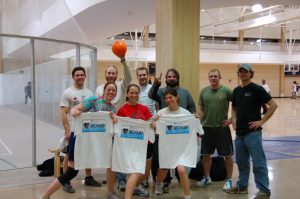 Located on a large island in a clean river draining the Maine North Woods, the University of Maine is a beautiful Land-Grant and Sea-Grant campus established in 1865. Spring through fall the grounds are alive with flowers and gardens, and there are miles of running and walking trails. In the winter the University maintains these trails for cross-country classic and skate skiing. In 2007 construction was completed on the $25 million Campus Recreation Center, which is not only the largest building on campus but also achieved Silver Certification under the LEED green buildings program. The student union has a variety of food choices, the library has a large holding of Earth and Climate Sciences material, and there is graduate student housing on campus for those interested. The small town of Orono has a relaxed atmosphere, and offers several pubs and restaurants. Nearby Bangor has an airport, retail shops, a diverse array of pubs and restaurants, and annually hosts the American Folk Festival.