Worried About Gender and Sexual Identity?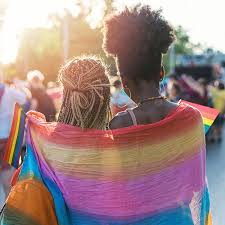 When we mention gender and sexual identity issues, we are referring to students questioning their sexuality (Lesbian, Gay, Bisexual, Transgender, Queer, Questioning, Intersex, Asexual, Aromantic, Pansexual, Two Spirit-related) and gender identity (. CIS, Trans, Nonbinary, pronouns). Gender and sexuality exist along a spectrum and can continually evolve.
Finding Community on Campus
Check out the Rainbow Resource Center (second floor of the Union) for ways to get involved, resources, movies, books, and more!