Excellence in undergraduate and graduate education in wildlife ecology since 1935.
The University of Maine's close proximity to a diverse array of ecosystems and wildlife provides an outstanding setting for our wildlife ecology program, and the many other programs in ecology, biology, and natural resources in the College of Natural Sciences, Forestry and Agriculture provide a diverse array of courses for wildlife ecology majors.
Research being conducted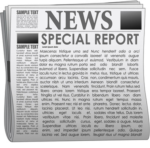 Check out the latest news articles about research being conducted by students and faculty – here!