Excellence in undergraduate and graduate education in wildlife ecology since 1935.
The University of Maine's close proximity to a diverse array of ecosystems and wildlife provides an outstanding setting for our wildlife ecology program, and the many other programs in ecology, biology, and natural resources in the College of Natural Sciences, Forestry and Agriculture provide a diverse array of courses for wildlife ecology majors.
---
.

---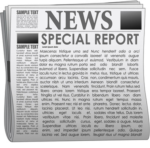 S8E4: How can art help enrich our lives and solve everyday problems? (Roth)
March 16, 2023 – The Maine Question Podcast
Art — whether it's created on a page or computer or in a studio or theater — can do more than showcase creativity for amusement and cultural enrichment. Art can help teach people about historical and contemporary societies, advance research, support economic development and combat daily and systemic issues.
Amanda Ives: Teaching — and learning — with Maine Audubon
March 16, 2023 – UMaine News
Amanda Ives has always been outdoorsy. She remembers her childhood vacations and outdoor summer camp adventures as formative times in her life, and influential in her decision to pursue conservation as a career. As the 2022 Davis Intern at the Fields Pond Audubon Nature Center, Ives had the opportunity to communicate that love for the outdoors to a new generation — and learn some new things for herself.
Secret Life of S'mammals
Mar 3, 2023 – Georgia Wildlife Federation
A conversation between two small mammal researchers: Dr. JT Pynne (Georgia Wildlife Federation) and Ivy Yen (PhD Student at the University of Maine).
Most plants grow from seeds, but how do those seeds get there? Seed dispersal is the method by which plants spread out their seeds to populate an area. Seed dispersal comes in many forms, from hitchhikers riding along pants legs to birds eating and passing seeds.
Salmon deplete fat stores while stopped at dams, study shows (Rubenstein)
February 2023 – phys.org
Restoration of the critically endangered Atlantic salmon is an important issue in the rivers of Maine. Dams on Maine rivers have long been known to impact fish populations, but a new study led by the University of Maine quantifying the time and energy lost by Atlantic salmon stopped by dams indicate that the structures might have even more of an impact than once thought.
Study traces migration habits of woodcock (Blomberg/Roth)
February 28, 2023 – The Piscataquis Observer
The American Woodcock, whether you hunt them over a gun dog or simply observe their spiraling spring mating rituals, are a fascinating and unique migratory game bird.
Reading Trees:  Are small mammals able to predict seed densities in the Maine woods?
February 2023 – Maine TREE – Written by Gabriela Franzoi Dri
We all know that farmers try to predict if the coming season will produce a good crop based on spring weather. But have you ever wondered if squirrels can predict if this will be a good or poor acorn year? This is very intriguing because trees produce variable seed quantities each year – a process we call "mast-seeding" – and squirrels certainly would benefit from knowing when food will be more abundant.
Kaylee Hussey: Wiki-wonder
February 13, 2023 – UMaine News
Editor's note: This story was updated Feb. 14, 2023
The assignment was simple: add information to the Wikipedia page of an invertebrate species, citing two peer-reviewed sources. Somehow, Kaylee Hussey misunderstood the task — and may have found a passion for science communication along the way.
A Fond Farewell to Amanda Ives, the 2022 Davis Intern at Fields Pond
December 20, 2022 – Maine Audubon
Imagine a job where you start your day by filling feeders for wild birds, then help to plan an after-school lesson for fourth graders, then recommend some hiking trails for visitors to the Fields Pond Audubon Nature Center.
New study shows trends of Lymphoproliferative disease among Maine wild turkeys (Blomberg/Gonnerman)
December 14, 2022 – UMaine News
The potentially lethal Lymphoproliferative virus (LPDV) is becoming more prevalent among wild turkeys in the Northeast. With wild turkey populations growing, the risk of disease transmission between them, their domesticated counterparts and chickens may increase.
A Fish That's Swum in Maine Ponds Since The Ice Age Faces An Uncertain Future (Murphy)
December 12, 2022 – Maine Public
It's a brisk late-October morning, with a bright sun breaking through the fog clinging to the surface of Floods Pond, in Otis.
What Birds Can Tell Us About Conservation (Njuguna)
December 07, 2022 – The Nature Conservancy
A TNC volunteer and a Kenyan student are applying a novel approach to measuring river health.
Meet the Mice Who Make the Forest (Yen/Mortelliti)
Nov. 25, 2022 – New York Times
It's easy to look at a forest and think it's inevitable: that the trees came into being through a stately procession of seasons and seeds and soil, and will replenish themselves so long as environmental conditions allow.
Check out other news articles about research being conducted by students and faculty – here!
Check out news about WFCB alumni – here!