Excellence in undergraduate and graduate education in wildlife ecology since 1935.
The University of Maine's close proximity to a diverse array of ecosystems and wildlife provides an outstanding setting for our wildlife ecology program, and the many other programs in ecology, biology, and natural resources in the College of Natural Sciences, Forestry and Agriculture provide a diverse array of courses for wildlife ecology majors.
---
---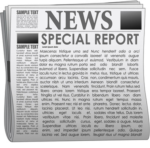 A Fond Farewell to Amanda Ives, the 2022 Davis Intern at Fields Pond
December 20, 2022 – Maine Audubon
Imagine a job where you start your day by filling feeders for wild birds, then help to plan an after-school lesson for fourth graders, then recommend some hiking trails for visitors to the Fields Pond Audubon Nature Center.
New study shows trends of Lymphoproliferative disease among Maine wild turkeys (Blomberg/Gonnerman)
December 14, 2022 – UMaine News
The potentially lethal Lymphoproliferative virus (LPDV) is becoming more prevalent among wild turkeys in the Northeast. With wild turkey populations growing, the risk of disease transmission between them, their domesticated counterparts and chickens may increase.
A Fish That's Swum in Maine Ponds Since The Ice Age Faces An Uncertain Future (Murphy)
December 12, 2022 – Maine Public
It's a brisk late-October morning, with a bright sun breaking through the fog clinging to the surface of Floods Pond, in Otis.
What Birds Can Tell Us About Conservation (Njuguna)
December 07, 2022 – The Nature Conservancy
A TNC volunteer and a Kenyan student are applying a novel approach to measuring river health.
Meet the Mice Who Make the Forest (Yen/Mortelliti)
Nov. 25, 2022 – New York Times
It's easy to look at a forest and think it's inevitable: that the trees came into being through a stately procession of seasons and seeds and soil, and will replenish themselves so long as environmental conditions allow.
Check out other news articles about research being conducted by students and faculty – here!
Check out news about WFCB alumni – here!