Welcome to WiSe-Net Lab!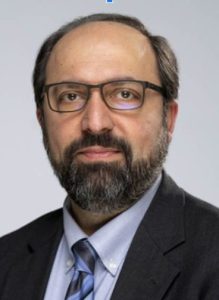 WiSe-Net Lab (5500 sqft Research facility) was established in 2005 in a 900 sqft facility within the Engineering and Science Research Building at the University of Maine, Orono. In 2010, a new 3600 sqft laboratory was built on UMaine campus to conduct research on wireless sensing of NASA's inflatable lunar habitat module, which led to development of a leak detection system for International Space Station that was tested in space in 2017.  Another 1000 sqft lab at Carnegie Hall was added later in 2014 to conduct research on indoor navigation in collaboration with VEMI Lab, Activas-Diagnostics, and Nawindor Companies. Cutting edge research in wireless communications area ranging from coding and information theory to wireless sensor networks and space applications are conducted at this state of the art facility with focus on real world applications to provide students with unique training opportunities. I invite you to browse this site to learn more about our activities. Please feel free to contact me should you need further information.
Dr. Ali Abedi, Professor and Research Director
NASA's Inflatable Lunar Habitat                  WiSe-Net Lab's Wireless Leak Detector      Maine's First CubeSat* selected by
instrumented at WiSe-Net Lab                    flew on board Int'l Space Station (ISS)        NASA in 2020 through CSLI program
* 3U CubeSat picture, courtesy of AMSAT, our project partner.