Lubec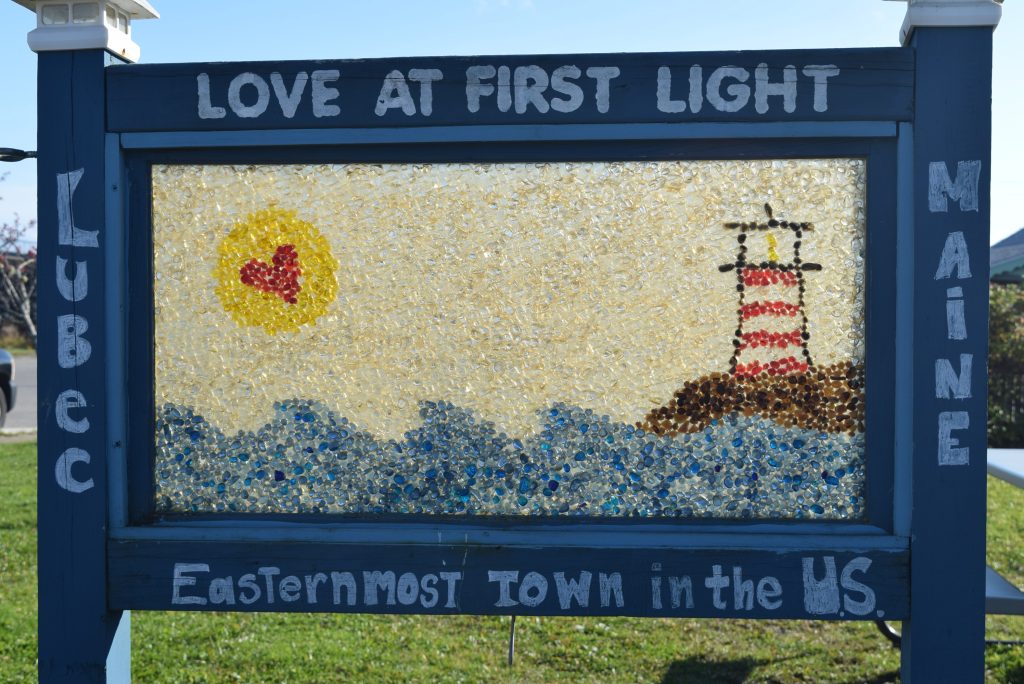 Lubec, a small town on the coast of Maine, is in Washington County with a population size of around 1237 people, according to the 2020 census. (https://www.maine.gov/dep/water/grants/SRF/2022/Maine%20City-Town%20Census%20Data%202010%20&%202020.pdf.)
It borders Canada and marks the easternmost town in the United States, right where the famous red and white striped West Quoddy Head lighthouse resides. 
Lubec's earliest inhabitants were members of the Passamaquoddy tribe, a Native American tribe known for having the first contact with the Europeans. Passamaquoddy means "pollock plenty place."
 "French Settlers first came from Nova Scotia in 1758 but soon moved to the upper St. John River. In 1776, people came from Nova Scotia who were sympathetic to the colonists during the Revolutionary War." (McCauley Brain "The Names of Maine" p.101) Lubec was settled in 1785, incorporated in 1811, and named after Lübeck, the city in northern Germany, from the settlers from that town. "Lubeck," as it was spelled in the Act of Incorporation dated 21 June 1811, was the 188th town in Maine and included Dudley, Frederic, Mark, and Roger's Island." (http://lubec.mainememory.net/page/564/display.html)
Lubec was once a busy, prosperous town with a population of 3363 (1910 census) known for its sardine canning and fish-smoking industry as well as fishing. The town flourished with thriving businesses and institutions like drug and department stores, cinemas, hotels, restaurants, cafes, churches, post offices, schools, etc., and expanded its roads, shipyards, and trading routes.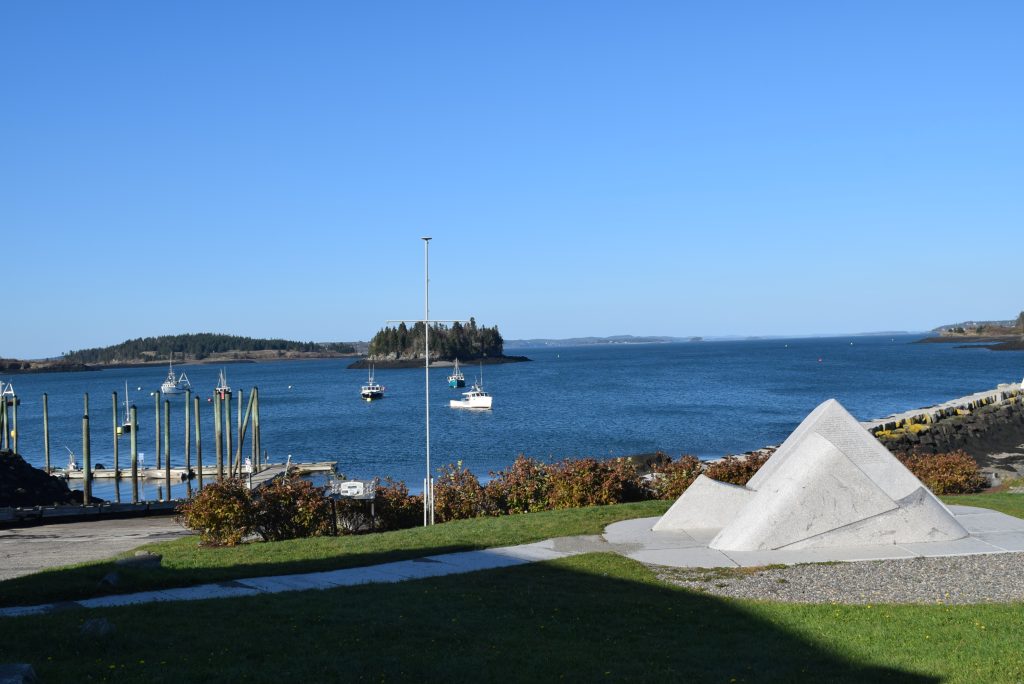 During the Great Depression in the 1930s, the sardine and fish-smoking businesses started to decline. However, World War II revitalized the economy and expanded the businesses to full capacity to supply the US Army and Navy. Lubec provided the US forces with "three million, one-hundred can case per year." (http://lubec.mainememory.net/page/722/display.html) 
After the war, the sardine and fish-smoking business were no longer in demand, resulting in the closure of excess factories. With continued declines in sardine numbers and a declining workforce, the last factories closed in September 2001. With the rising unemployment rate, more businesses closed, and the population continued its steady decline.
Today, wandering through Lubec, it feels like a ghost town, though you can see what was once a prospering town. Current residents still maintain the library, community buildings, playgrounds, and schools, giving the small community an inviting feel with historic character and scenic beauty. Fishermen who stayed found employment in the salmon, lobster, shellfish, urchin, and scallop fishery. Available seasonal employment includes Christmas wreath manufacturing, blueberry racking, and firewood cutting. Due to increasing tourism numbers and the beautiful coastline and hiking trails, as well as an abundance of wildlife including seals, whales, and birds, Lubec has the potential to become a major tourist destination, which could restore the town to its former vibrance.