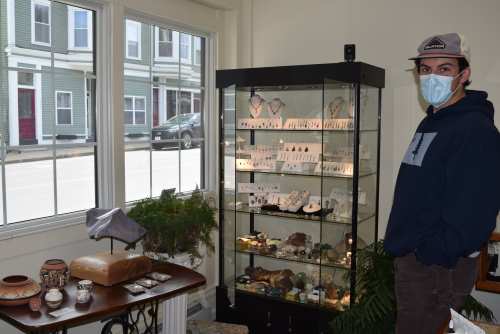 Small Business Success Story, MaineStone Jewelry
MaineStone Jewelry:  
346 Main Street, Wilton, ME 04294, 207-778-6560, info@mainestonejewelry.com This was a really fun visit.  
The owners have mined the famous Maine tourmaline stones for many years and Ron uses his great artistic talent to create beautiful exquisite jewelry from the stones. Tourmaline comes in all colors and every piece he creates is unique! They also support local artisans
with jewelry and other unique items in the store including rocks, gems, local pottery and even fossils that are millions of years old! Despite the seemingly small interior space, be prepared to spend a lot of time looking at all of the beautiful Maine-made items including the rock and gem "museum" in the back room.
___________________________