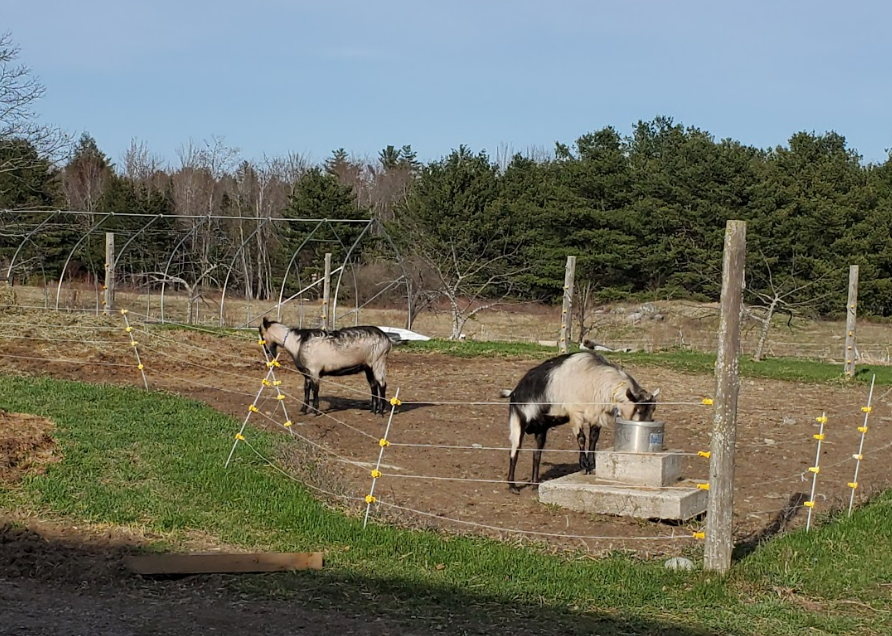 Abraham's Goat Farm and Creamery
Abraham's Goat Farm & Creamery is located in Newport, Maine. Kaili Wardwell started the farm because she wanted to understand what we consume and where it comes from. They focus their efforts to provide the highest quality products and services. The staff has an amazing passion for working with animals. They ethically raise their animals and focus on giving each animal the best life possible. All animals are nature-fed and not fed any antibiotics or hormones. They put their hearts and souls into their operations.
The entire staff is well-educated in animal husbandry and care. This ensures that their animals are happy, and customers get ethically cared for animal products.
Some of their products include goat milk, goat cheese, goat meat, whey-fed pork, and goat milk soap. They have also expanded their operations to a pizza truck, where they make pizza with their specialty goat cheese. To learn more about the farm, Abraham's Goat Farm offers zoom video calling where you can learn more about different aspects such as cheesemaking, soap making, milking goats, goat care, and more. Their friendly staff is extremely eager to help others learn about farming.
If you're in the area, stop on by to try some of their amazing products. You can also find them at local farmers markets and a few specialty food stores. More information can be found on their website. https://abrahamsgfc.com/