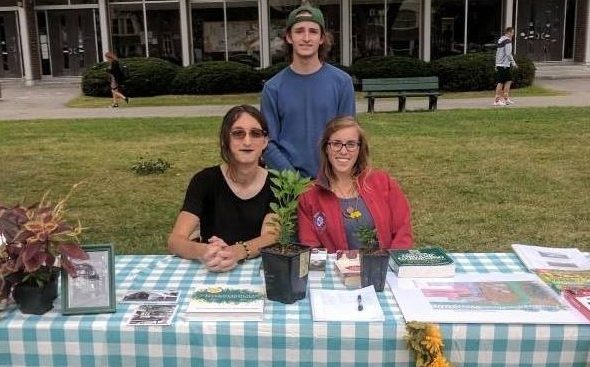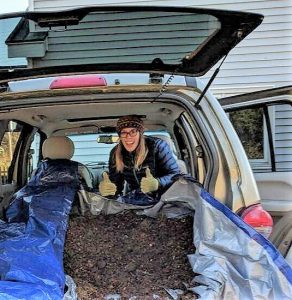 Emily

 Carvalho

Emily is a fourth-year Wildlife Ecology and Environmental Sciences major. She has a passion for all aspects of the natural world, and she strives to be a well-rounded naturalist. Emily was new to gardening and permaculture before joining Terrell House. As a resident of this community project, she's learned about a sustainable philosophy and life style that creates many solutions to the food insecurities faced by local and large scale communities.

Emily incorporates her Wildlife Ecology major into her work with Terrell House by striving to understand the relationships between wildlife species and gardens. She is learning how to encourage positive wildlife interactions within the garden as well as how to create humane and wholesome solutions for keeping out larger wildlife that may harm the garden.
   Lia MacLellan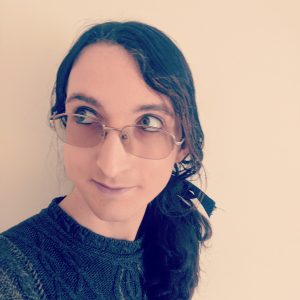 Lia is a junior majoring in Sustainable Agriculture. She first heard about Permaculture in high school after learning about aquaponics and other methods of nutrient recycling in agriculture. Lia became aware of Terrell House when she participated in a potluck freshman year, and became a resident her sophomore year. She's especially interested in fungi and no-till agriculture, and loves being able to share her information and passion with others through Terrell House.
  Marshal Bertand 
Marshal is a junior studying Forestry Operations, Bio-products, and Bio-energy. He is from central Massachusetts (Worcester county), but a more rural part where he grew up with a garden in the backyard and a forested landscape. Marshal developed an interest in sustainability and environmental science during high school, which led him to discovering permaculture and the design principles and ethics associated with it.
---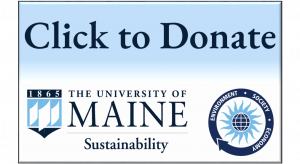 Office of Sustainability
312-314 Corbett Hall
Orono, Maine 04469-5774
Tel: 207.581.1571
sustainability@maine.edu
---