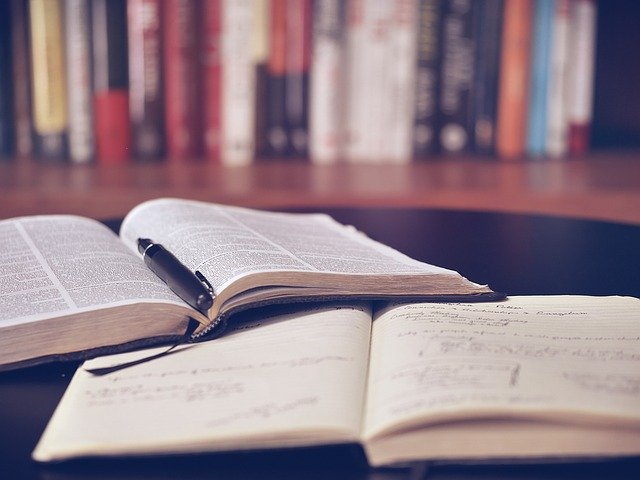 Interview: Nives Dal Bo-Wheeler
When students contemplate taking an education abroad, a huge hurdle comes in the form of finances. Many students find themselves worrying that studying abroad is expensive and something they can't afford. In realty, it's much more achievable than people think. Add in some scholarships to the mix, and you'll find yourself in another country studying at a local university before you know it. Read on below for some helpful information from Nives Dal Bo-Wheeler, Director of the Office of Major Scholarships.
What is your main job at the Office of Major Scholarships?
I support students in all aspects of the application process, from navigating scholarship portals, to working with recommenders, to writing essays. We focus on the process and help students walk away with tangible skills regardless of the application results. They can then apply those skills to future scholarship applications or to apply for graduate school.
What is some general advice for students looking to apply for a scholarship?
There are four important aspects that make students successful:
Students should look into opportunities early, one or two years ahead, so they're prepared and can choose experiences, courses and extracurriculars that then enhance their application(s).
Students should leave ample time for essay writing and working on their application.
Students should try to apply for at least one scholarship a year, even if the process seems daunting. It's always worth trying.
Students should believe in themselves and in all the skills they have gained. Don't be afraid to brag a little to show that you are proud of your accomplishments.
Are there any myths about scholarships that people seem to always believe?
Yes, several. Students often feel like they don't have a chance at receiving the scholarship, when in reality there are some opportunities with a 30-40% yield. Others believe that they can pull an application together with little preparation, when that is never the case. Many students believe that our scholarships only apply to people who need financial aid; however, the scholarships that we work on are usually merit-based rather than need-based.
What do you think students struggle with the most when applying for a scholarship?
The application component that students most struggle with are the essays; more specifically, in articulating their experiences and skills within the essay and connecting them to the scholarship's mission. I find that this struggle often occurs because this is a student's first time writing such an essay; students have never thought about connecting their passions with experiences and skills. There's a certain degree of personal and internal discovery that a student goes through as they connect their background to their future goals. Often, students have not yet made these connections. Even when they don't receive the scholarship, students say that articulating their life and academic experiences, and discovering their future plans, is one of the most rewarding parts of applying for the scholarship.
What scholarships in particular do you recommend for students looking to go abroad as an undergraduate? As a graduate?
A full list of awards can be found on the Office of Major Scholarships website. Click here to visit the website.
Undergraduates:
Undergraduates on a Pell Grant should definitely look at the Gilman International scholarship.
Students who choose Canada as their destination should consider the Killam Fellowship. Students who can only study abroad in the Summer should look at CLS, DAAD-Rise and the Fulbright UK Summer Institutes. But we are only mentioning a few.
Graduates:
All graduate students should apply for a Fulbright Award which allows students to spend a year abroad doing research or teaching english. Other opportunities for graduate students are the Boren Fellowship, the Critical Languages Scholarship and JET: Japanese English Teaching.
What are some tips you have for students interested in applying for a scholarship?
Look at the website of the Office Major Scholarships and set up an individual meeting. We'll discuss what opportunities are out there for you. Keep an eye on the website at https://umaine.edu/majorscholarships/ for info sessions and deadlines. Click here to follow us on Instagram and click here to like us on Facebook for updated information about scholarships and info sessions. 
I hope you've found this helpful. Make sure you brows around the blog for other useful information for studying abroad.
– Shania N Soler (Tokyo, Japan), Education Abroad Assistant