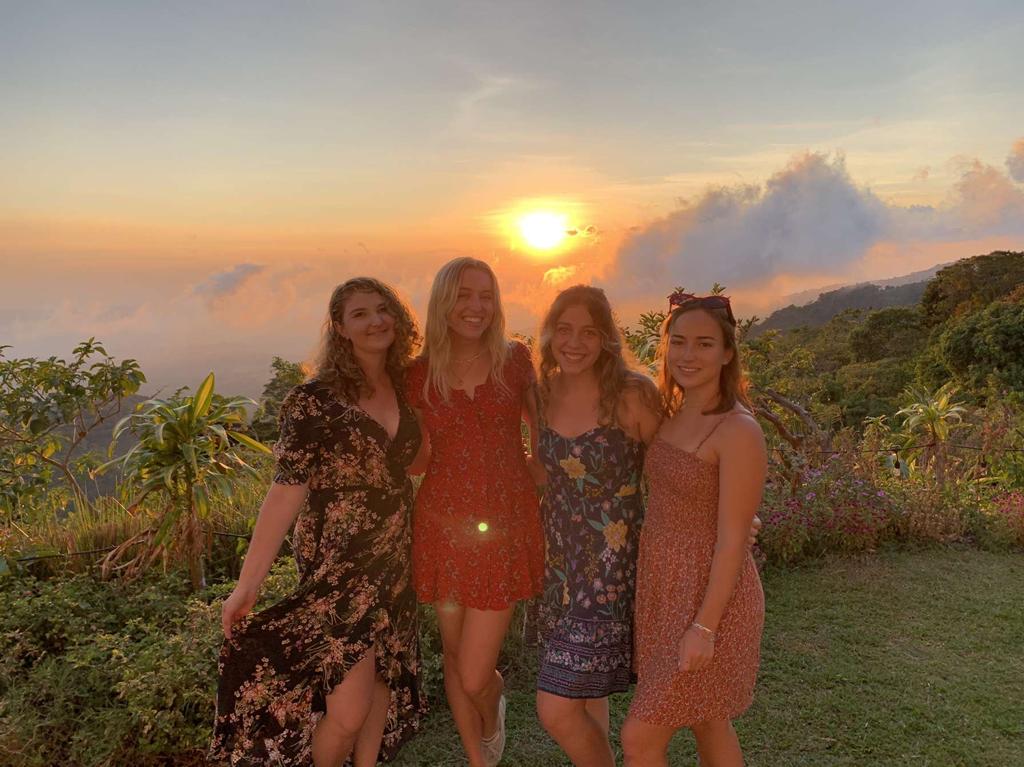 Meet Lauren
My name is Lauren Worrick. I am a Marine Science major that is currently studying in San Rámon, Costa Rica. It's a small town of about 10,000 people. I chose this location because of the close proximity to the ocean and surrounding forests; the classes offered have connecting field studies with the ocean and forests that I wanted to partake in.
I'm someone who loves the outdoors, so being close to nature has been a blessing. Since being here I have gone on hikes every weekend and explored the beautiful biodiversity that exists in this country. Some of the places I've visited are Madre Verde, La Fortuna, Jaco Beach, and Las Musas (a waterfall).
This program through the University Studies Abroad Consortium (USAC) also allowed me to live with a host family during my stay in Costa Rica.
Having a host family has immersed me into the culture and language of this country so much more than I could have imagined. They've given me advice on destinations and attractions I should visit during my time here and have completely welcomed me with open arms. The brief time I've been in the country so far has been breathtaking and I can't wait for more adventures!
What made me decide to study abroad was my love for learning about other cultures. My brother went to Shanghai and I enjoyed hearing all of his stories from his adventures abroad. I wanted to have my own experience like that and so I made my dreams a reality by going to Costa Rica. It's been hard, being away from my friends and family back home, but being here just three weeks has afforded me the chance to connect and meet so many other students in my study abroad group. It has been an amazing experience so far and I can't wait to see what else Costa Rica has to offer!
— Lauren Worrick, Marine Science major (San Rámon, Costa Rica)