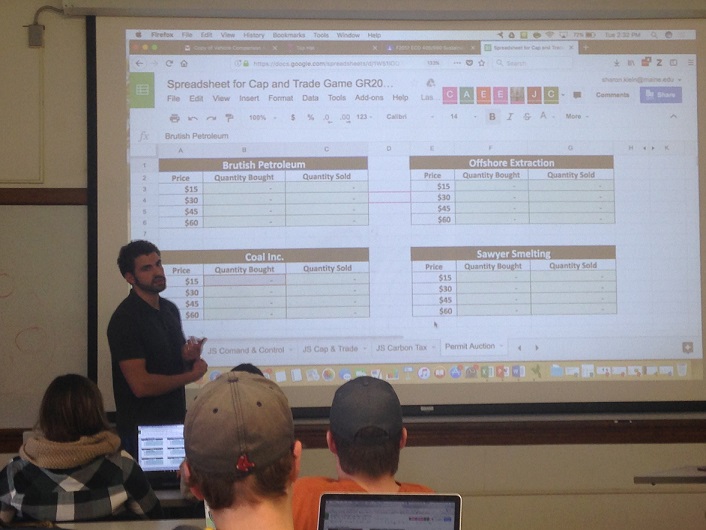 Graduate student Garrett Raymond and Undergraduate student Katie Raffier want to create a specialty license plate for sustainability
"Garrett Raymond is finishing up his master's at the University of Maine's School of Economics next month. But before he does, he's making a last big push for a school project near and dear to his heart. Raymond is a member of a campus-based group called Maine Community Energy Advocates. The group's goal is to advance community energy projects in the state, and one of the ways they want to do that is by creating a specialty license plate around the theme of sustainability, specifically in the arena of energy use and generation." To read more follow this link to the full article from the Portland Press Herald.
After graduation Garrett will be participating in  "Teach for America" in New Mexico.
Katie Raffier, also a member of Maine Community Energy Advocates, was interview by WABI about the licenses plates. You can see the full interview here. Katie was also accepted into All Maine Women.