Emeriti
Diane C. Haslett
Emeriti Associate Professor 
M.S.W. Jane Addams School of Social Work University of Illinois
Ph.D. Jane Addams School of Social Work University of Illinois

Dr. Haslett served as the Coordinator of the BASW Program from 1997-2007 and taught in the areas of social work practice, human behavior and the social environment, field practice, and group work. She collaborated with the University of Bristol, UK in a joint summer program based in Bristol for social work students and alumni focusing on comparative social welfare policy and programs. Her research interests and journal publications continue to include historical social work research, particularly centering on the women of Hull-House; group work; diversity; and issues in social work education. She is the author of Group Work Activities in Generalist Practice published in 2005. She has served as a member of the international board of the Association for the Advancement of Social Work with Groups (AASWG) and as a liaison for the Women's Commission of the Council on Social Work Education (CSWE). She is a CSWE Site Visitor. Regionally, she has volunteered with the Eastern Maine Children's Museum and served as a board member of the Maine Chapter of NASW. On campus, Dr. Haslett served on Faculty Senate, Advisory Board of Women in the Curriculum, the Center for Teaching Excellence's Mentoring Program, Committee on the Horticultural Therapy, and the University Undergraduate Program Curriculum Committee. Together with Gail Werrbach and Nancy Kelly, she worked with the Indian Child Welfare Traineeship Program. and continues to work with TransPrac, an international collaboration among European and American institutions of higher learning focusing on social education and social work.
---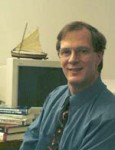 Jay Peters, Emeriti
M.S.W. Wurzweiler School of Social Work, Yeshiva University
PhD University of Maine
Dr. Peters served as Coordinator of the BSW Program from 2008 to 2011 and taught in the areas of human behavior, psychopathology, research, and psychological trauma. His research interests center on the impact of trauma in childhood and adulthood, including the impact of domestic violence myth endorsement, the nature of self in dissociative disorders, child abuse history among college athletes, and the reactivation of trauma symptoms in elderly child sexual abuse survivors in institutional settings. In addition, Dr. Peters' research focused in the area of child welfare workers' attitudes, beliefs, and actions related to kinship care, strengths based approaches, motivational interviewing, and family team meetings.
Dr. Peters has 8 years of clinical experience in outpatient mental health, including 4 years working exclusively with trauma survivors at Victim's Services in the Bronx, New York.
_______________________________________________________________________________________________________________________________________________________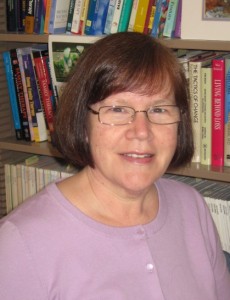 Gail Werrbach, Emeriti Associate Professor of Social Work
M.S.W. Simmons College
Ph.D. University of Texas-Austin
Dr. Gail Werrbach was a faculty member at the University of Maine School of Social Work for 31 years. She was past Director of the School and Associate Professor. Her research interests and publications were in the areas of child mental health, community mental health training, Indian child welfare services, and international social work. She has provided evaluation consultation for various state and local agencies that serve children and families, including the State of Maine Department of Health and Human Services, the Margaret Chase Smith Center for Public Policy (Wings for Children and Families Wrap-around Project), and the St. Michael's Center Program (Home Based Family Services). Dr. Werrbach also received and administered four Indian Child Welfare training grants from the US Department of Health and Human Services Children's Bureau that provided support for Native American social work students. She was co-principal evaluator of a five-year project for the Passamaquoddy Tribe at Indian Township that established a community-based system of care for Passamaquoddy children and families. In collaboration with the University of Connecticut School of Social Work, she was the coordinator for an evaluation of the Annie E. Casey Family Services Family Reunification program in Maine. She was the principal investigator for two international social work initiatives funded by the US Department of Education, Fund for the Improvement of Post-Secondary Education, including, Global Work with Immigrant Children, in which social work students were placed with international agencies serving immigrant and refugee children. Dr. Werrbach was one of five Commissioners for the Maine Wabanaki-State Child Welfare Truth and Reconciliation Commission.